You've already uploaded some photos. Do you want to delete these photos?
Proceed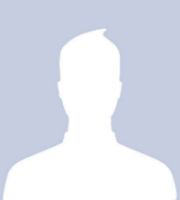 What should one know about the Alchi Gompa?
Rupali Khanna
DEC 10 2012
0

people

found this answer useful

Useful ?

Yes
The small village of Alchi is known for the Alchi Gompa and a predominant Buddhist culture. The monastery is listed as a heritage site, perhaps, due its status of the only remaining specimen of Indian Buddhist Iconography, which flourished in this region before the Tibetan influences started gaining strength. Also called as Alchi Choskor, this complex dates back to the year 1000 AD and was built by the translator, Rinchen Zangpo.

Today, it is managed by Likir monks who act as docent-cum-gatekeepers for this currently inactive religious centre. Since Alchi lies in a lowland area, this is the only monastery in Ladakh which is not located on a hilltop. Photography is prohibited as the camera flash damages these ancient images and paintings on the walls. If you are interested in a proper guided tour, you can politely ask a monk to take you around the premises. The complex has several temples and chortens (reliquary shrines) inside it. Let's take a brief look at each of these.

Du-Khang
This is the main temple in the Alchi-Choskor, which is also the largest and the oldest, occasionally used by the monks for ceremonies. It is also called the Assembly Hall. The main attraction is the image of Vairocana (Celestial Buddha, or bliss body of Siddharta Gautama). The walls in this temple is brimming with paintings of Panch Tathgats (5 Great Buddhas representing 5 qualities of buddha), Wheel of life, 6 Mandalas centered on Vairocana surrounded by other lesser divinities and guardians of Dharma. Below each painting, you can find a number of small oil bottles which are humble offerings made by the devotees. You can also find numerous representations of birds, elephants, nymphs, musicians and stylised flowers which are not usually found in other monasteries.


Lotsawa Lha-khang
Dedicated to Rinchen Zangpo, this temple houses beautiful paintings of Shakyamuni, who was an important sage of the Shakya clan who were an ancient tribe of the Indian Subcontinent, dating back to 1st millenium BCE. The most famous Shakya is Gautama Buddha, which is why he is also referred to as Shakyamuni Buddha. You can also see a small statue of Zangpo and another one of Avilokiteshwara, on either side of Shakyamuni.


Manjushree Lha-khang
Also called Jampe Lhakhang, this one was built in the 12th century. As the name suggests, this temple is dedicated to Manjushree, a respected bodhisattva (enlightened being). Tourists are particularly attracted to the painting of Thousand Buddhas on its walls and decorated panels on its ceilings.


Sum-tsek
Another unique temple, Sum-tsek is one of the most celebrated temples in Alchi. Standing on the left of Du-Khang, this three storied mud structure is dedicated to three bodhisattvas - Avilokiteshwara, Maitreya and Manjushree. The center of the temple is occupied by a 14.5 feet tall statue of Maitreya buddha with his upper right hand in Abhaymudra (signifying assurance from freedom of fear). To his either side stand the Avalokiteshvara and a figure of Manjushree in a Vitarkamudra (gesture of explanation). All the three heads of the deities extent upto the second storey chamber through a square cut in the ceiling of the first storey chamber. The staircase leading up to the second storey is made entirely of a whole tree trunk with notches cut in it, which serve as footholds. The final storey has no access, and is only the roof of the whole structure.


Lha-khang Soma
This is one of the newer temples in this complex housing numerous fierce deities in yab-yum. Yab-yum is the Tibetan words for father-mother. This is a Buddhist art form representing the sexual union of a male deity with his female consort, where the male sits in a lotus position and the female sits in his lap.
The entry charge can range from INR 25 to INR 50 per head. The monastery closes during lunch (1 pm to 2 pm).


We hope you found it informative and enjoyable. Remember, no clicking pictures inside the temples, you don't want to damage these priceless ancient paintings.
Bring your own flashlight, and please do not take pictures of the monks without taking their permission.
MORE QUESTIONS ABOUT
Alchi
most popular
|
most recent
|
most relevant
|
unanswered questions
Help us rate places you know

Food & Places To Visit