You've already uploaded some photos. Do you want to delete these photos?
Proceed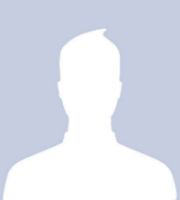 What to experience in Bali?
Rupali Khanna
DEC 10 2012
1

person

found this answer useful

Useful ?

Yes
So what was it that led you to this small isle within the Indonesian archipelago? Was it the the idea of being on a tropical island ringed with beaches? Or was is it its mysticism? Or simply perhaps its moniker of being the last paradise? Whether you say all or one or have more to add, it cannot be denied that Bali is legendary among world travellers looking for exciting experiences. Much of Bali has been invaded by large resorts, hotels, golf courses and nightclubs and its once-sleepy zones have become a frenetic entertainment cosmopolis. In fact, in the whirlwind of tourism that has swept over Bali, you will find yourself engulfed in its wake and wind up missing out on quintessential Bali-moments and experiences without which you have simply seen and visited Bali, but not experienced or discovered it for yourself. To get you started here are few of the experiences that are a must on your itinerary:


Experience Bali's mystical spirituality
You may think you have seen Bali's festive and frenetic spirit on the beaches and nightclubs, but wait till the religious festivals and/or ceremonies and you will realize that what you saw until now doesn't even qualify. You won't have to wait for long. Religious festivals and temple ceremonies abound and for most days you are here, you will be stunned out of your vacation revelry by the ceremony and festival processions that rocket out of nowhere. Surfeit with Balinese dance performances, gamelan music, locals adorned in stunning silks and jewels and the aroma of elaborate Balinese dishes wafting in the buzzing atmosphere, Balinese ceremonies are celebrations on a different plane altogether. And, you are welcome to join in. Ask the concierge or staff of the hotel you are staying in and get yourself invited to this incredibly unique and mystical experience.
Ceremonies are also the best and ideal way to experience the slice of raw and ancient Balinese culture, not found in the tourist circuits and definitely the time to visit the temple and shrines, even if you have visited one earlier. The temples are in their complete glory, all decked up, adorned in bright hues, with offerings being made and the gamelan reverberating through the atmosphere giving you goosebumps, spirit of the temples can be felt palpably.
Ceremonies are also when you can Bali's unique rhythm can be seen and felt in its highly stylized traditional dances. Kecak, where in a group of men provide the chak-a-chak-a-chak accompaniment, is one such dance. But the Barong and Rangda, Legong and Sanghyang dances are a must see. And of course, the gamelan orchestra. Based around an ensemble of musical instruments involving an orchestra of 35 to 40 musicians traditionally, what you are likely to witness is its modern popular form featuring 20-25 instruments and called gong keybar. Haunting, hypnotic and melodic-it is the perfect note that characterizes Bali. Do not forget your sarong and sash.


Engage with Bali's native optimism
Bali's jaw-dropping vistas and hypnotic scenery can be found literally off the main roads, across the countryside where lie the rolling rice paddy fields. Get up early in the morning and take a stroll to the nearby village where less tangible things that are at the heart of this island thrive—for one, the spirit of its people. Bali's life centers around its villages where everybody is involved in every facet and you will be too when you make your way there. Balinese are known for their sense of self and worth, and most of all their sense of joy and life. A hardscrabble life, with religion and faith permeating every aspect of it, which they balance out with fun and joy, Balinese are a study in leading a harmonious life. You might be apprehensive about approaching strangers in a new place. But worry not, as its more likely that you will be approached by the locals, asking two typical questions-"Where you are from?" and "Where do you stay?". Have one of the most inquisitive and lively discussion with strangers, who will go out of their way to make you feel welcome and a part of their lives. Chatting here can get a little personal, so ward off any too personal questions, but do so with a smile and diplomatically as no malicious intent is behind the questions-just a simple desire to know the people from far off lands who have come to visit their incredible island.
Do remember to ask the natives about the popular Warung (local eating joints) around and then trail with them when they visit it for a bite. It is the only place where you can get authentic Balinese dishes, unless in your chats you have managed to coax out an invitation from the village natives.


Plunge deep into the underwater world
Offering some of the finest diving and snorkeling experiences, Bali's underwater world is as fascinating, if not more, as its world above water. From the coral reefs and cliffs of Menjangan island to Tulamben where lies a shipwrecked World War II freighter to the Lombok strait, you will find plenty of opportunities to come up close and hopefully, not too personal, with Whalesharks, manta rays, sunfish, parrot fish, turtles and more. It doesn't matter if you have never tried your hands at scuba diving and snorkeling. Bali can be your perfect opportunity to learn these activities with its plethora of training schools and have a whole world of underwater adventure lay open before you.
Experience Bali beyond its obvious charms and delights and discover its lifeline running deep within its tropical foliage, seemingly forgotten temples and magical rice fields at surprising turns. But the real fun of traveling to a fascinatingly diverse place like Bali is compiling your own unforgettable list, and towards the end of your visit you will surely have one.
Abundant Life
Dec 03 2017
0

people

found this answer useful

Useful ?

Yes
Bali
offers the beautiful landscapes and mountains, rocky coastline and exotic sandy beaches, eyes pampering rice terraces, along with the laid back and friendly people, deeply spiritual, unique culture, world-class surfing and diving spots, and wide range of accommodations from budget to luxury one, and so much more.
most popular
|
most recent
|
most relevant
|
unanswered questions
Help us rate places you know

Food & Places To Visit