You've already uploaded some photos. Do you want to delete these photos?
Proceed
Which are the famous places in Kutch for a family trip?
Anupriya Bedi
Dec 30 2013
0

people

found this answer useful

Useful ?

Yes

From a dream-like desert to Mystical melodies, Kutch nahi dekha toh 'kuch' nahi dekha!! Some of the famous places that you can explore while your stay in Kutch are:

Great Rann of Kutch: Dry salty air, cracked ground beneath and an expanse of parched earth sprawling around you, Great Rann of Kutch make for a surreal experience. If you are visiting this enchanting place in December or the coming 2 months, you will be a witness to the grand festive extravaganza brimming with hospitality, vigor and traditional flavor of the area known as the Kutch Rann Mahotsav.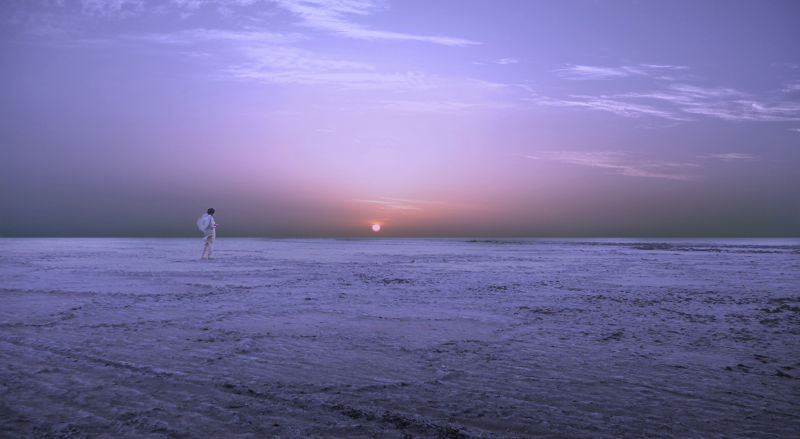 Photo of Great Rann of Kutch (by Anurag Agnihotri)

Dholavira: Dholavira is an excavated Harappan site that was discovered in 1967. The site is spread over 100 Hectares with main tourists attractions being the ancient open stadium, ancient signboard, and world's earliest water conservation system.
Photo of Dholavira (by Rama's Arrow)

Narayan Sarovar Sanctuary: Narayan Sarovar Sanctuary is home to a wide array of wildlife, including many species (15 of which are considered threatened) of mammals, reptiles, and birds. The principal species here is the chinkara, the only gazelle in the world with horns on both males and females.


Photo of Chinkara, Narayan Sarovar Sanctuary (by Gazella Benetti)


Indian Wild Ass Sanctuary: Indian Wild Ass Sanctuary is famous among travellers for being one of its kinds in India, as it provides shelter to the endangered species - Wild Ass.
Photo of India Wild Ass Sanctuary (by Sballal)


To Know more about the famous places in Kutch, check out the Kutch Travel Guide
0

people

found this answer useful

Useful ?

Yes
....But, What About BOB!???....

....Could. "Clint" Eastwood, Possibly Be Competing With "Captain Kutchie Pelaez" For The Position Of "The World's Most Interesting Man".. Perhaps?...But Then Again Perhaps He Is Just Waiting For "Kutchie Pelaez and Frankie Valli" To "Make His Day"!...Ha, Go Figure!....

….We Heard A Few Years Back That Megyn Kelly Of Fox News, Really Loved Her Some Of Captain Kutchie's And Anita Pelaez's Famous Key Lime Pies! Could That Make Megyn "The Most Interesting Lady In The World?….

….I sure hope that this will be a great opportunity for everyone to
see some of "Don's Scenes" from his productions of his classic hits
"Tales From Kutcharitaville". You know that Rickles and Johnny Carson
together produced those comedy hits about their friend "Mr. Kutchie
Pelaez" and their wild and crazy exploits of Kutchie's Key West and The
World of Key Lime Pies from the perspective of (Johnny Carson, Don
Rickles, Kutchie Pelaez and Steve Martins Eyes!) What a Hoot Those
Classic Hits Surely Were. Don't miss them, be sure to tune-in next
month. We Laughed Until We Cried Watching Those Funny Movies. "The Tales
From Kutcharitaville", I Think That They May Still Be Available In A
Boxed Set. Maybe Try Amazon. Good Luck.

You Know, It's No Wonder That Everyone Calls "Captain Kutchie
Pelaez"..The Most Interesting Man In The World! Did You Know That
Kutchie Drinks Those Wonderful Mixed Drinks Named In His Honor Called
"Kutcharitas".?. There A Hell Of A Lot Better Than Any Mexican Beers.
And Much Stronger To Boot!

….That Sunken Ship In The News These Days,

….It's Been Resting Down On The Bottom Of The Sea Since Way Back In
1867, "Mel Fisher" Even Overlooked This One! "Yankee Jack and Micheal
McCloud Now Have Reason To Write Another Song.

….Hell We Can't Find A Boeing 777 That's Been Lost Only A Little Over
A Month! Could It Be Because The Jet Had No Silver and Gold Aboard,
Just People?….Go Figure……

….Good Thing That All The ….("Anita And Kutchie Pelaez's Key West Key
Lime Pie Shops")..Are All Showing Increasing Pie Sales Throughout All
They're Areas Of Distribution. Consumers Just Never Seem To Reach
They're Fill Of Those "Yummy Key Lime Pies" That The "Peleaz's Working
Partner Team" Continues To Produce. They Have Been Called "Love At First
Bite". Everyone Agrees, That The Loving Couple Have Been Baking They're
Culinary Delectables Over 40-Years Now!….Isn't She
Wonderful?…."AAAHHHH", The Magic Of The Gorgeous "Mrs. Anita Pelaez"
Well She Is Something Else!….

….Who The Hell Does That "Kutchie Pelaez" Think That He Is?…."Frankie Valli" Or Someone Like That?

….It's No Wonder That People Are All Calling Him "The Most Interesting Man In The World",…Big Girls Don't Cry…Do They?….

….Don't Cha Just Love Em!?….We Sure Do!….
MORE QUESTIONS ABOUT
Kutch
most popular
|
most recent
|
most relevant
|
unanswered questions
Help us rate places you know

Food & Places To Visit