You've already uploaded some photos. Do you want to delete these photos?
Proceed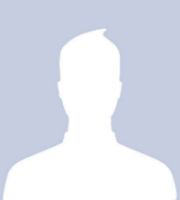 Which are the popular local food items in Bali?
0

people

found this answer useful

Useful ?

Yes
Ask a returning Bali visitor what they loved most about Bali and they are most likely to say beaches, possibilities of adventure, incredible temples and shrines, architecture..the list will simply go on. Food or more specifically Bali cuisine, however, surprisingly, is not likely to feature on most lists or come up much later only when you point it out. That's because nowhere is Bali's sense of sanctity more tangible than in their demeanour towards food. Food here is a necessity rather than a passion, something the body needs to get by but not to indulge in or experiment with. Simple and no-fuss, the daily meals consist of, as you must have guessed from the rice paddy fields at every turn and hill slope, rice with vegetables and fish or meat on the side with a sprinkling of a wide variety of condiments. Food tends to be cooked early in the morning and eaten throughout the day as hunger arises. Interestingly, eating together in large communal or group gatherings is rare and not traditional or underlain with rituals. But all this changes on the occasion of festivals, when elaborate dishes are cooked leisurely and eaten communally-marking their importance and significance.
Many who visit Bali tend to miss out on sampling its traditional offerings and you will too if you stick to the popular, upscale joints or cafes where Indonesian and Chinese cuisines are the usual fare. Venture out, take a stroll and those hut like structures you see lining the pathways, roads and beaches, with thatched roofs and bamboo walls from where locals can be seen buying food is the place to head over to for the real deal in Bali. Some of the Balinese dishes to look out for are:
The traditional daily meal of the locals, the dish consists of rice as the staple base and will usually be accompanied with roasted chicken, sweet and sour pork, fish, steamed vegetables. You can choose what you want to go with your rice. There is also a warm, aromatic salad of vegetables steamed with coconut and spices called Urup, generally available with the dish and is an excellent accompaniment.
What toast and tea is to Britishers or paranthas and pickle with milky tea is to North Indians, Nasi Goreng is to Balinese. Simple, a constant favorite and comforting, Nasi goreng is fried rice with vegetables and/or chicken and/or prawns. Mie goreng  is the alternative if you prefer noodles to rice.
You can choose from Tempeh, crunchy soy beans mixed with yeast and moulded into a small flat cake and then fried, typically in coconut oil to lumpia, a crispy spring roll filled with meats and vegetables. For non-vegetarians, a truly delectable snack is sate (satay), made of chicken/fish/goat, threaded on bamboo sticks and grilled over coconut husk with spicy peanut sauce to dip it in called saus kacang. Another must try is Sate lilit, spicy minced meat or fish on lemongrass skewers.


Balinese non-vegetarian delights
Really a festival dish, Babi guling is an entire stuffed baby pig is spit roasted and served intact. The stuffing is usually very spicy and basted in coconut oil. Bebek betutu consists of duck covered in spicy paste, wrapped in banana leaf and slow cooked. Another local favorite is Lawar, meant to be consumed immediately. It typically consists of chicken, duck, beef pork or even turtles as base, cooked in pig's blood and assortment of spices.
Its for those with a perennially unsatiated sweet tooth. A black rice pudding the desert is made from natural black gelatinous rice, swimming in sweet sauce of palm sugar and ladled with coconut cream.
Coconut milk is one favorite of locals and tourist alike, easily available and refreshing. Es campur is more of a dessert consisting of shaved ice with sweet condensed milk and jellies. Tuak is another refreshing drink made from aren palm. It also comes in an alcoholic variety, wherein it is mixed with palm sugar, poured into earthen pots and buried. It's smell and flavour can be quite overpowering and takes getting used to.
For those who cannot feel alive without an espresso shot or morning tea, the words to live by are kopi for coffee and teh panas for hot tea.
Sate Anjing is the name of dish you might want to memorize and remember on your trip to Bali. Being made from dogs, it is something you would want to steer clear of.
Your trip to Bali may just bring out your passion for food as you discover the delight of finding unexpectedly tasty dishes at out-of-the-way warungs and find your way and footing across the minefield Balinese cuisine can be.  Venture forth, discover your own thatched roofed gems and come back with your own chock full of Balinese secrets.
most popular
|
most recent
|
most relevant
|
unanswered questions
Help us rate places you know

Food & Places To Visit