You've already uploaded some photos. Do you want to delete these photos?
Proceed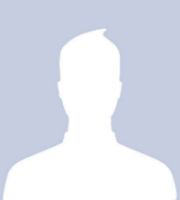 Which are the popular places to explore the wildlife of Bali?
Kshitiz Ahuja
DEC 10 2012
0

people

found this answer useful

Useful ?

Yes
If the word tropical conjures up images of dense jungles of evergreens, concealing a world within its thick, leafy foliage, you will be pretty much spot-on in case of Bali. Bali's forested regions take you through winding cloud covered mountains, particularly Mount Agung, Mount Batukaru, Mount Batur, past pockets of impenetrable thickets of jungle teeming with species that you didn't even know existed. Bali's extraordinary natural regions features a wealth of protected areas and wildlife reserves, where you can get a tamer version of Bali's rich biodiversity. Dozens of national parks and reserves can be explored in Bali with an easy access to their wealth of natural wonders. Some of the popular places where you can explore Bali's wildlife are:

Bali Bird Park
Fluttering, tweeting, chirping and some cooing-you twist your neck all around to catch the source but the sounds or rather cacophony seems to be coming from every direction possible. Welcome to the Bali Bird park where you can see and hear, definitely hear, all sorts of rare and indigenous birds of Indonesia. Working steadfastly to return these beautiful creatures of the sky back to where they belong, the park in the meantime has provided these bird with snug nests and a habitat that is well maintained. Here many varied species are mixed together and you have the rare chance to see them all together in their walk in aviaries and free range environments.
There are over 250 species of birds with 1000 birds in total. If you are lucky you can spot the Bali starling, Javan hawk, the cassowary, various types of eagle, and even a few komodo dragons. Provided you know what they look like, so do brush up on your bird spotting skills. If you don't have any, you can always ask the park guide. If you are really lucky you can spot the rare bird of paradise, found only on the islands of Papua New Guinea. See if you can track all 6 varieties of this beautiful bird. Catch the free bird show that is usually running in the park. Take a break from all the twittering, and indulge in ice creams and juices at the park cafes.


Bali Safari and Marine Park
One of the more spectacular wildlife park you are likely to come across in your sojourns, Bali Safari and Marine Park is one giant extravaganza of safaris, wildlife encounters and traditional Balinese animistic rituals. Here you will come up close and personal with white tigers and piranhas at their feeding time. You could take a ride on the elephants or for a more bumpy experience on the camels. With over 400 animals from across India, Indonesia and Africa, you will lose count of the amazing, majestic and rare species you will come across in one day under one giant canopy of forest trees. The latest edition of world-renowned Taman Safari Indonesia, who have been working in the arena of conservation and recreation for some 2 decades now. They run a number of conservation projects including educational campaigns for various species in the park. Every part of the park is alight with activity, excited squeals and awed shouts of children and adults alike on having spotted a Tsavo lion, white tiger, hippopotamus and white rhinoceros or the darling of all, the dolphins in the marine park.
At a bargain price of about Rp 2,75,000 you can take the Jungle Hopper package which includes entrance fees, Safari Tram Tour, free entry to the Water Park, unlimited access to Theme Park Rides as well as one photo with an animal. With so much to do, see, listen to and stare at you will be left with an internal struggle on what to see and what to miss. Stay at the Park's Mara River Safari Lodge and not only get to enjoy the park in complete leisure but also experience the African savannah right here in amazing Bali.
Here's you chance to get over your shrieks at the sight of the slithering snake or worse crawling lizard. Surrounded by these cold blooded beings at the Bali Reptile Park, you will come to see them in a different, more accepting and who knows, more appreciating light. Want to regale friends back home with stories of how you had a close shave with iguanas, crocodile monitors and pythons on your trip to wild Bali, with an actual basis in reality? Well, the park gives you that opportunity. In the open area, park guides and officers encourage visitors, especially children, to interact with tame iguanas, crocodile monitors and tortoises and you can join in too. The serpent caves house one of the largest collection of venomous snakes-King Cobra, Mambas, vipers, and an 8 meter long reticulated python. There is also an enclosure of monitor lizards where you can catch sight of the ancient Komodo dragons.
The park is open everyday. Entry fees: Rp 72,000 for adults and Rp 36,000 for children.
Located in Taro, Ubud, the Elephant Safari Park is really a monument to the royal, majestic elephants, long overdue. Set across 2 hectares in an endless carpet of green sliced only by pathways, the largest herd of rescued Sumatran elephants, 30 in total, can be seen strolling around or frolicking in the ponds spraying each other with water. Look carefully in through the massive foot of the adult elephants and you can make out baby trunks and feet-the baby elephants can be seen traipsing behind or along the adults like shy kids on their first day of school. Give it a moment and they happily come out to interact or play with merry abandon. You can take elephant rides that will take you through the Taro forest. Do not miss the Talent Discovery Arena-no, it is not for humans. Here you can watch elephants painting, playing basketball and even solving mathematical equations. Be sure to visit the Elephant museum where tracing the evolution of this incredible species over the millennia right from the Mammoth stage. The museum has the only mammoth skeleton of South East Asia and you will also come across prehistoric horns, ceremonial pieces, century old mammoth tusks, elephant skulls, tiger claws, bone carvings and a 300-year-old carved African elephant tusk. You can take a break and fuel up at the Park restaurant or Ivory cafe and swig back a drink or two at Mammoth's head bar and lounge. There is a gift shop where you can pick up some great souvenirs, all elephant themed or shaped.
Come face to face with Komodo dragons, make friends with the largest mammal to walk Earth, run your hand across the slippery length of a snake, stare open-mouthed at the beauty of a white tiger, gush over the incredible cuteness of a baby elephant, rub noses with dolphins and run for your life from gangsta monkeys-let Bali make your acquaintance with your fellow Earth inhabitants and you will come back talking about feeding tigers and piranhas like an old hand.
most popular
|
most recent
|
most relevant
|
unanswered questions
Help us rate places you know

Food & Places To Visit