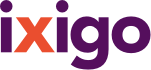 more
Account
Bookings
ixigo money
Alerts
Travellers
Logout
4.5/5 - Excellent
(6 reviews)








Wind Chimes Review and Rating
#9 of 31 B&Bs / Inns in Vagamon (6 reviews)
powered by
WRITE A REVIEW
A weekend escapade in vagamon
by 1234VenuSP on 02 Dec 2018 (Friends Traveller)
Wind chime boutique resort was the best thing happened to us during our stay in vagamon. It was a great place to relax in a homely atmosphere amidst nature. The place looks simple and modern and beautiful with lush nature around. The best part was the home cooked traditional as well as continental cuisines . We really enjoyed the strolls through the tea plantation which boasted its natural green scenery.
Blessed place
by Go28829994201 on 04 Nov 2018 (Friends Traveller)
We were a group of 5 fiends( above 30 age group), we took both the cottages of wind chimes.. This place has a positive vibe.. So much close to nature. Awsome cottages with a living room and balcony in ground floor and bedroom with glass walls in the 2nd floor.. The view is beautiful. No trip is complete without great food.. Chef here makes fresh and delicious food.. Don't miss out to try nadan non veg meals, kappa mean curry😋😋. Host Joe is a amazing person, makes sure you don't have to ask f...
Read More
Your private Heaven on a Vagamon Hill Top
by ManuV126 on 02 Oct 2018 (Friends Traveller)
Wind chimes, as the name itself the property is located on a hill top in Vagamon where the wind chimes are always on it's high due to the valley facing geo structure. The property area itself is a boon to have good morning walks and some quality time with your family or friends. We had a reunion of our collage friends at the property. The property is looked after well and the service is outstanding with the boys running around for anything and everything to make your stay better. My ratings ...
Read More
It's like our HOME
by dawnsunT on 30 Sep 2018 (Friends Traveller)
I had a lovely quiet stay at Wind Chimes. The property is located on top ofJ mountain among a tea estate. The room offers good view of the valley and other great facilities. The staff were very helpful and friendly. Food was very tasty too. Special thanks to Akhil,Sanjith,Sanju and all those who were there..
Privacy at the top
by Abraham K on 07 Jul 2018 (Family Traveller)
Very quiet and decent place to saty only 2 appartments so no distrbnce at all once you are seeking for a private mode of silent trip then go here contact mr Akhil for good assistance breakfast was good ....overall am happy it have a 2 storied mode.of set up where u can have a living space at ground floor.and bedroom at the top with a balcony space. I think its d best for families as it have some room for tv and dining individualy
READ ALL REVIEWS
Wind Chimes Address
Address
Chottupara
Vagamon, undefined, india
About Wind Chimes
CHECK IN 2:00 PM
CHECK OUT 12:00 PM