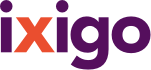 more
Account
My Trips
Customer Service
ixigo money
Alerts
Travellers
Logout








Room Type
Provider
Xanadu Marari Villas Review and Rating
#19 of 36 Specialty lodging in Mararikulam (17 reviews)
powered by
WRITE A REVIEW
Worst Experience Ever
by sganga on 03 Jan 2019 (Family Traveller)
We spent 2 nights at this place and it was horrible. We were a group of 10 people, including 2 senior citizens. Hot water was not available and even after complaining repeatedly, the host George, didn't do anything of value. The bathrooms were dirty and the wardrobes seemed like they hadn't been dusted in a year. The TV was not working in 3 out of the 4 rooms and the hosts did nothing, other than giving stupid excuses. The beach is at least half a kilometer away from the villa. Moreover, the wor...
Read More
Avoid avoid avoid
by TRMumbai on 02 Jan 2019 (Family Traveller)
Staying 2 nights at Xanadu Marari with the host George and his family was one of my worst vacation experience. The rooms are very small with hardly any space to move around, the bathrooms are not like what is shown in the website, it is very small. There are big mosquitoes and a bad stench from the drainage. Parking is not available (as mentioned in the site) and beach is not "a stone's throw away". And worst of all is the food charges. On the last day, just before checkout, they drop a bomb and...
Read More
Relaxing stay and the most lovely hosts.
by pollyryder on 04 Mar 2018 (Friends Traveller)
We spent 7 nights at Xanadu in February 2018 and had the most amazing stay. Breakfast was included in our deal but we also ate all our evening meals except one at this homestay and we were not disappointed. The food was freshly cooked and the owners went out of their way to get everything we wanted. They arranged transport and tuk tuks for us and suggested places we may like to visit. The rooms were clean and had air conditioning and fans and an ensuite wet room. The only criticism is that ...
Read More
Perfect Beach Break
by maddien0 on 19 Jan 2018 (Couple Traveller)
We are currently travelling India and stayed at Xanadu to take a few days out to relax and be by the beach. The hospitality was amazing - we were greeted with a delicious homemade lime juice, and shown straight to our room. The room was as shown in the photos: lovely and clean and plenty big enough for the two of us. The breakfast was included in the price of the stay and was huge and delicious! We also ate dinner here on our second night, and wished we had done on the first night too. It was so...
Read More
Relaxing stay and lovely hosts
by Kate M on 14 Dec 2017 (Friends Traveller)
We had a lovely stay here. Within five minutes of arriving we were brought fresh juice and slices of watermelon which was such a nice welcoming touch! The place is a five minute walk from the beach which has a couple of little restaurants. The room was as shown in the picture, comfortable and clean with AC and a fan. The hosts were wonderful, and when they offer you food make sure you accept! The food was fantastic and plentiful (breakfast and dinner) and really added to the stay. They were in t...
Read More
READ ALL REVIEWS
Xanadu Marari Villas Address
Address
Vadakkatheyil Mararikulam N P.O
About Xanadu Marari Villas
CHECK IN 12:00 PM
CHECK OUT 10:00 AM