What comes to your mind when we talk about East-Asian tourism? Tokyo, Beijing, Bangkok, Bali, Hongkong? Well, there's a new player in town!
South Korea has joined the list of the hottest travel destinations in Asia and we have a detailed guide on where, how, what, when and how to witness Seoul!
Korea has been witnessing a steady rise in tourist population ever since the Hallyu wave hit shores of countries near and far abroad; and India is no exception. Whether you're travelling in hopes to meet your favourite idols or just for a casual retreat, South Korea is no disappointment!
Also, just in case you haven't caught up already, your itinerary is sorted! Now, go on, pack your bags!
Get up to ₹5000 off on international flight bookings via ixigo. Use coupon code: INTFLY
Search flights
Day 1: Let's take it light!
If you're the type who wishes to take a break after a long flight, look no further than the Incheon Airport!
You can straight-up head to 'Spa on Air', a sauna facility to freshen up.
If you arrive late at night and haven't sorted out a hotel to stay at, Incheon Airport may be your saviour again. It has a capsule hotel named Darakhyu and can be rented by the hour.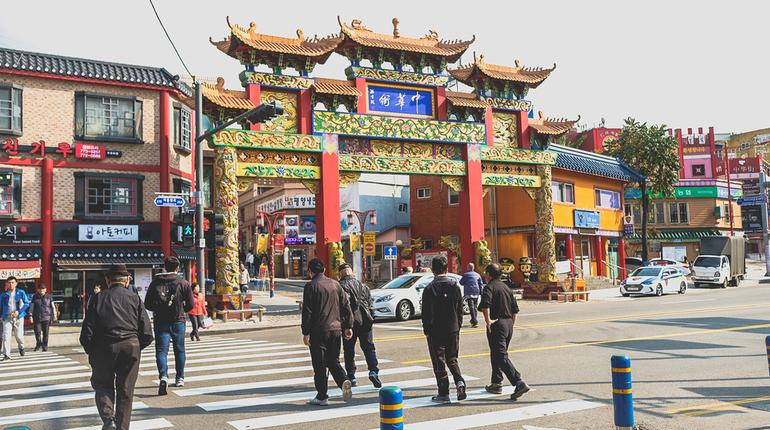 Spend the rest of the day touring through the China Town right next to Incheon station and definitely try its specialty- Jajangmyeon (a famous noodle dish).
Day 2-3: Seoul
Day 2: Try out a gatekeeper's costume at the Gyeongbokgung Palace.
If you're in Korea, you cannot miss going to the Gyeongbokgung Palace. It's a popular spot among tourists and you can witness the Royal Guard Changing Ceremony or the Gwanghwamun Gate Guard-on-Duty Performance. Also, try out their costumes inside the palace for free!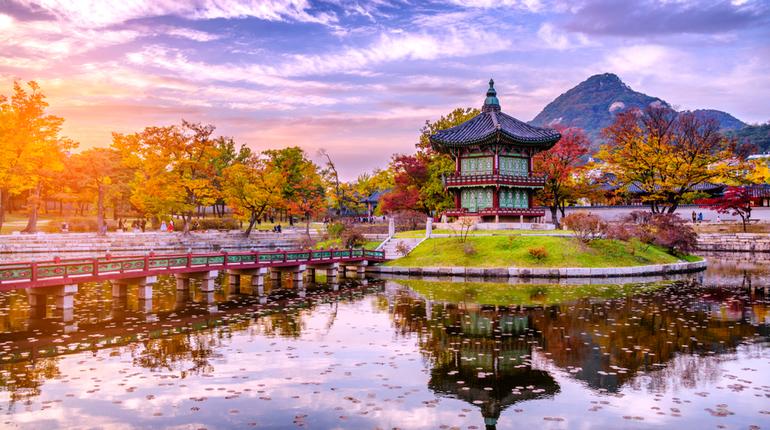 With your historical adventures done and dusted, you can get a little touristy in the evening. Visit the Namsan mountain and take the cable car up the mountain. Seoul in the evenings is just as magical as you see in pictures! You can also go up on foot.
Day 3: Cheap shopping and a light picnic
Seoul is every fashion lover's paradise. And if you love shopping, you're at the right place. All underground markets here scream CHEAP!! And you've got plenty options as well!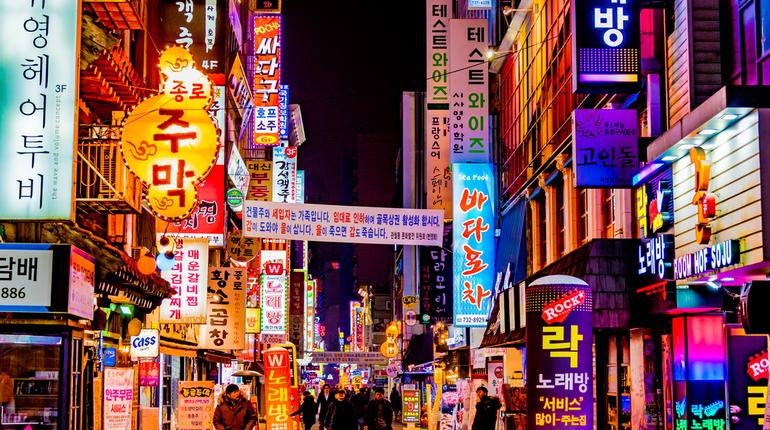 Where: Myeongdong (for cosmetics), Namdaemun Market, Gangnam Terminal Underground Shopping Centre.
Timings: Most of these places remain open between 10 AM and 10 PM.
Retire in the evening with a quiet picnic by the side of the Han River. It's a popular spot for family picnics and most eateries around the place will deliver your order to your location.

Day 4: DMZ Tour
Take a detour from mainland Seoul and book a one-day tour of the DMZ (Demilitarized zone). It's the 250 km long border separating the North from the South. They will also give you a chance to stand in the Northern territory.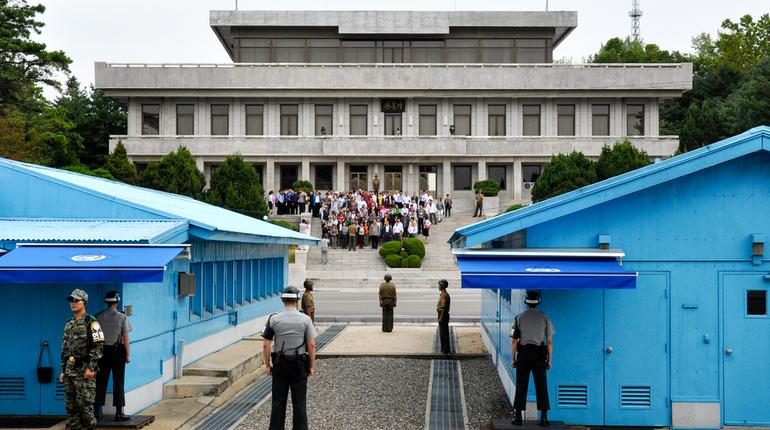 Day 5-6: We're heading south on the KTX (Korea Train Express)
Day 5: You can also take the normal tourist bus but since you're in Korea, taking the bullet train is a must! Get out of the station and head straight to the Jagalchi market. Take a tour, pick out your liking of the freshest produce and head straight to the second floor to the restaurants and get it cooked! And your dinner will be served!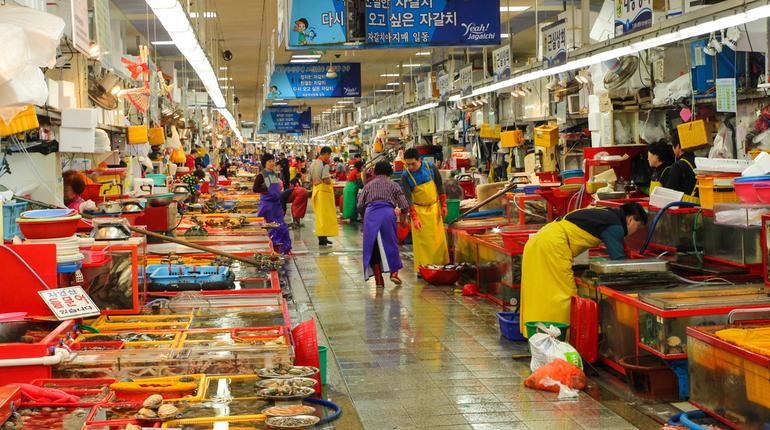 Day 6: This southern port city has an amazing landscape and the best way to explore its massiveness and beauty is to strut on foot! Gamcheon cultural village is the recommended place for your second day here. The colourful houses, the artsy and raw feel of the place will completely take you by surprise.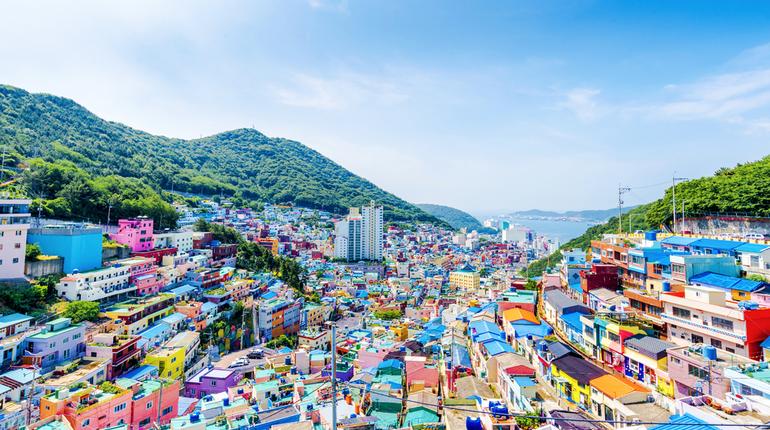 Day 7: Back to the start!
Take the KTX back to Seoul and if there is still time left on your hands before flying back, go to Insadong to collect souvenirs. Wander the little streets and hidden alleys to discover goods that match your taste.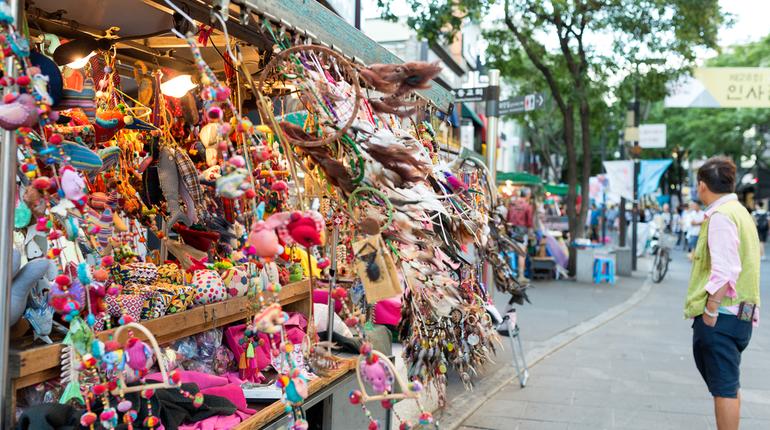 Pro Tip: Get yourself a T-money card for all your transportation needs in and around Seoul.
Want to know the travel rules for South Korea? Then, you can refer to our COVID-19 Guidelines tracker here.
For more travel ideas, stay tuned to ixigo.