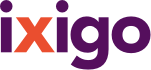 more
Account
My Trips
Customer Service
ixigo money
Alerts
Travellers
Logout

Room Type
Provider
Bharat Garh Fort Review and Rating
#1 of 11 B&Bs / Inns in Rupnagar (52 reviews)
powered by
WRITE A REVIEW
Quaint Fort!
by SumanG2847 on 08 Jan 2019 (Friends Traveller)
Recently spent a few days with friends at the fort and it was a wonderful experience. It is very clean and comfortable with great food and service. The fort nestles in acres of forrests with rural setting. It was peaceful serene fresh and very relaxing. The hosts Maninder and Deepender are very warm and friendly with interesting tales of heritage and cultural significance of the fort and area around. The place has been restored beautifully and would like to visit again.
A super holiday
by Yurisuri on 06 Jan 2019 (Friends Traveller)
I believe that less is more, so I'm saying it in just a few words. Everything from booking the place to our departure from the fort was wonderful. The hosts Maninder and Deepender have looked at the minutest possible detail to provide comfort and a wonderful time to their guests. The food was outstanding, from the free breakfast to the 31st Dec barbecue. It was loaded with great stuff, home made butter and ghee from their own jersey cows, and an equal amount of love thrown in. We had not just a...
Read More
A FORT INDEED !
by Ravi B on 17 Dec 2018
On our return trip from Palampur late October we spent one night at this FORT. The owners are very friendly and more so because our companion had been there on a few occasions in the past. It really is a fort with wide moats all around as you can see from the images. Some architect / interior designer has done an excellent job in converting the original areas into comfortable rooms. We reached late afternoon, enjoyed a cup of tea and then sat in the lawn with the hosts. The lady of the cast...
Read More
Wonderful place, excellent personalized service.
by Sandhu_183 on 08 May 2018 (Friends Traveller)
After very short notice booking we visited this beautiful heritage property with two friends. It's a very picturesque place with Bhakra canal and defunct SYL canal as a backdrop. The fort is beautifully done up by its owners with amazing attention to detail. We all found the hospitality excellent. The meals were delicious and the hosts very warm and friendly. A visit to this place is highly recommended.
Hidden Gem
by asbdel on 07 May 2018 (Family Traveller)
I was to Run a half marathon in Anandpur Sahib over the Baisakhi weekend, and as always left the accomodation to last minute. As a result most places in Anandpur were already sold out. It was then that a relative suggested Bharatgarh Fort. I was initially quite skeptical as I had never heard of this place which is around 21 Km from Anandpur amounting to a 25 minutes drive. But all my doubts were dispelled even before arriving at this place. Maninder the owner was in constant touch with me to pr...
Read More
READ ALL REVIEWS
Bharat Garh Fort Address
Address
the fort, vpo bharatgarh,
About Bharat Garh Fort
CHECK IN 2:00 PM
CHECK OUT 12:00 PM