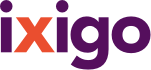 more
Account
My Trips
Customer Service
ixigo money
Alerts
Travellers
Logout
Room Type
Provider
Camp Wanderlust Review and Rating
#4 of 21 Specialty lodging in Murud (6 reviews)
powered by
WRITE A REVIEW
Twice the fun
by AasifW on 29 Mar 2017 (Couple Traveller)
Hi Spent a peaceful weekend with my partner in December 2016. I simply love this place. Offers peaceful view of the sea and the sand. Great location atop a hillock with clean toilets and cozy tents. The food is great specially the bbq and the curries. Would love to go again soon.
Camp Woebegone...
by arunr547 on 30 Dec 2016 (Family Traveller)
Another tale of great location, woeful service. The location looks upon the Murud beach (a 5 minute walk), and has stunning sunrises and sunsets. The accommodation is basic, tents and sleeping bags (no sleeping mats 😞). There are several clean bathrooms. The rest is a sorry tale... No one to receive you when you arrive, long waits for water/food, owners who don't answer the phone and a single person manning the show who is never present and rarely answers the phone. Add to this, a pack of f...
Read More
Second time there, will be a regular
by ImranS1226 on 25 Dec 2016 (Friends Traveller)
Great experience every time, got me to realise how much of the 'roughy' is still left in me. There's no service as such, timely food, very clean and safe environment with all the basic campout necessities is all that you get but that's what camping is all about... isn't it ? The add on trek is short but nice and the fishing experience is what I'm going to do next time.
Good Location!! Average Management!!
by pratik_bhaumik on 26 May 2016 (Couple Traveller)
This place is meant for the nature lover's as they provide you with a tent stay and live life in the outdoors with a bird's eye view of the sea and fort. We stayed there on the day of Christmas, and it was packed. Though everybody found their own space and had great fun. The only issue we faced was not managing the food properly, because there wasn't many professionals hired for that job. Will I visit it again.. may be Yes!!
Nice small camping area facing beach - but too hot in summer
by arpan179 on 12 May 2015 (Friends Traveller)
I stayed in wanderlust for one night. The place is around 300-400 meters from murud beach and is perched on top of a small hillock facing the sea. Its easy to go to beach from here. Tents are ok and there are 2-3 different variety of tents - couple, group of six accomodation. There is a resort just beside the tent area where we can go for swimming and eating. There are number of toilets and batchrooms which are pretty clean. They are open from top so give a different experience while bathing. I...
Read More
READ ALL REVIEWS
Camp Wanderlust Address
Address
Eidgah Road
About Camp Wanderlust
CHECK IN 12:00 AM
CHECK OUT 12:00 AM