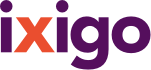 more
Account
Bookings
ixigo money
Alerts
Travellers
Logout
Hotels

››

Construkt Startup Hostels
Construkt Startup Hostels , Bangalore
|
5/5 - Excellent
(67 reviews)












+ 5 more
Construkt Startup Hostels Review and Rating
#8 of 886 Specialty lodging in Bengaluru (67 reviews)
powered by
WRITE A REVIEW
Community experience for startups, entrepreneurs and digital nomads :)
by Vinod Kumar K on 10 Oct 2018 (Business Traveller)
The space had amazing energy, like a home for travelers like me, spacious, i got to meet very interesting and inspiring entrepreneurs, got some rare opportunities to learning from interesting people and their stories from across the world ! made a few friends for a life time and made some amazing cooking together :) Good rest rooms, well maintained and hygienic. The community manager is very understanding, caring and responsive !
Easy on your pocket + free new friends
by NamithaN21 on 24 Sep 2018
OKay have to admit my first night was horrible. The placement of the bed was so bad that I coudln't get any air. Immediately i told the owner and he gave me another bunk. There is free wifi. There is a kitchen where you can cook. All the people staying are friendly and most of them have been staying there for long. Its close to all the hip places in Koramangala.
:)
by Dhanashree B on 10 Sep 2018 (Friends Traveller)
I found it to be a lively place. They have constant events happening. Be it some entrepreneurs sharing knowledge or ppl having their native food nights (e.g. Mexican night, Punjabi night, Ecuadorian night, etc) or just plain and simple game nights (playing Jenga, Uno etc) Lots to learn, variety of people to meet. A humble and good natured host (Karan). Spacious place with a chirpy atmosphere. Work and play go hand in hand. Rest assured will never feel left alone or bored here. Located in a area ...
Read More
Great place great people
by Julia G on 17 Aug 2018 (Friends Traveller)
I stayed 2 nights at the hostel, and I couldn't expect better for a two days travel in Bangalore. The people are so friendly ! everyone at the Construckt Startup Hostel has a story to tell whether it is about their travel, or the startup that they are currently initiating.This place is full of inspiring energies, and the staff is really accommodating and so nice. The place itself is clean, and the common space are very enjoyable for working, chilling, playing, or even doing yoga on the terra...
Read More
Must visit at least once
by Jeevan K on 16 Aug 2018 (Business Traveller)
Great place. Great people. Amazing energy. Construkt is more than a hostel, it's a community. If you are ever in Bangalore, you must visit at least once. They are vary welcoming people, you can just swing by to say hello.
READ ALL REVIEWS
Construkt Startup Hostels Address
Address
No. 395 Koramangala
Bangalore, undefined, india
About Construkt Startup Hostels
CHECK IN 12:00 PM
CHECK OUT 2:00 PM