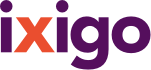 more
Account
Bookings
ixigo money
Alerts
Travellers
Logout
Fab Valley Homestay , Munnar
Mathalipara house Anaviratty P.O, Anaviratty
View Map
4.5/5 - Excellent
(16 reviews)







Fab Valley Homestay Review and Rating
#1 of 3 Specialty lodging in Adimaly (16 reviews)
powered by
WRITE A REVIEW
Wonderful!
by Jonny D on 23 Jul 2018 (Couple Traveller)
What a wonderful homestay and in a stunning location. The house overlooks the lush green valley and is surrounded by trees and open countryside some 40mins drive from Munnar itself (which is fine, because the area's highlights are not in the town but rather in the surrounding area). This is one of the best homestays we've been to. Spacious, quiet, comfortable and fully equipped with all you might need. The host family are delightful and went out of their way to be helpful - assisting us with ong...
Read More
Beautiful home and owners too
by 246sanjayr on 07 Mar 2018 (Friends Traveller)
I loved this place because of this stay in view valley home . Food is so homely made and tasty every day diffrent meal with local delicacy and attitude amd behaviour cant be better than this every time owners smilling and yes for everything we enjoyed the hospitality and if come definately we will stay here only we dnt need hotel ..its value for money ..
Wonderful Homestay
by Renate K on 22 Feb 2018 (Couple Traveller)
This Homestay ticks all the boxes: lovely, quiet, verdant setting outside the busy and somewhat dirty town of Munnar; beautiful, clean rooms, wonderful hosts, delicious food free wifi and welcoming atmosphere. Similar was very helpful, found us a tailor (or stitcher), arranged tours, provided laundry service and did everything to make our stay comfortable. The area around the Homestay is beautiful and there are lots of places for walks. The drive to Munnar is about 30 minutes, but we found Munn...
Read More
Wonderful
by Nitya N on 16 Jan 2018 (Friends Traveller)
Loved the location. Beautiful house and delicious food! Only thing that disappointed was, the hot water shut off much too early at night. i had just returned from a shirodhara massage, which requires you to wash your hair afterward. so after a relaxing massage i had to drench myself in cold water which was unpleasant :( the sink also stopped running so had to brush teeth with the cold shower water. since there was a note on meal times, i felt there should have been some kind of note about the w...
Read More
Superlative Homestay in Wonderful Surroundings
by Benjamin S on 16 Jan 2018 (Couple Traveller)
My wife and I stayed at View Valley for a week in January 2018 -- we had only intended to stay a few days, and found ourselves completely charmed by this warm, beautiful homestay. The surroundings are stunning -- a calm little village with lots of winding roads, far away from the bustle of Munnar. The rooms are meticulously clean and bright, and the showers are unfailingly hot. But what is most special about this place is the warm hospitality that Simi and her family show to visitors, and the su...
Read More
READ ALL REVIEWS
Fab Valley Homestay Address
Address
Mathalipara house Anaviratty P.O, Anaviratty
Munnar, undefined, india
About Fab Valley Homestay
CHECK IN 07:00 AM
CHECK OUT 8:00 PM