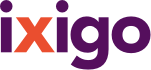 more
Account
My Trips
Customer Service
ixigo money
Alerts
Travellers
Logout
Hotels

››

Hanchina Mane Home Stay Gokarna












+ 4 more
Room Type
Provider
Hanchina Mane Home Stay Gokarna Review and Rating
#2 of 10 B&Bs / Inns in Kumta (47 reviews)
powered by
WRITE A REVIEW
Good only if you have your own vehicle
by Vandana86 on 01 Jan 2019 (Family Traveller)
We family of 6 people went during new year weekend, we had booked the home stay for 2 days. It's very far away from the beech also there is no lighting on its way. It looks very scary to visit such standalone property. The worst thing is they won't ask you for tea, coffee all you need to do is to pay visit to their home to order anything. They are digging hole in your pocket just for roof. I regret my decision of going there getting and myself trapped.
Homely place
by Neadansu on 14 Nov 2018 (Family Traveller)
A superb homestay with a cow, calf, two dogs and a cat around. This apart from the good food and hospitality Rajeev, his wife and team provides. Food was simply out of this world. The place is a bit off the road if you are dependent on public transport - but if you can manage that it is a lovely place. A repeat visit in my view...
Home away from home
by Companion821964 on 06 Oct 2018 (Family Traveller)
A pleasant stay in the midst of greenery. We planned a visit to Gokarna and found this beautiful place. It is managed by Mr Rajeev Gaonkar and his wife - they help you to plan your visits and are quite helpful with everything. Though a bit far from the beaches, it has clean rooms along with delicious breakfast and at the end of the day when you're feeling tired after travelling, you feel relaxed just like you're at your own house! They also have a garden with various different flowers and too mu...
Read More
Hospitality at your own Home !!!!
by praveen k on 08 Feb 2018 (Couple Traveller)
Oh wait a minute.... What is this hospitality at your own home!!! Do you find hospitality at your own place, where you stay with your family. No right ? But this Hanchinmane gives you that feeling... It's run by person called as Mr&Mrs Rajeev, I stayed here for 1day in that time I never felt I am stranger to them. They treated us as a family along with your space of comfort. The rooms were clean, comfortable and spacious with artistic touch. A very nice veranda was located on the outside. A ...
Read More
Good break on the way back from Goa
by Sheshadri A on 18 Jan 2018 (Family Traveller)
We stayed here for a day on the way back from Goa to Sringeri. We were four adults and two kids of 8 years, We stayed in single room consisting of two double beds. Room was comfortable. They can provide breakfast on request, but for lunch and dinner we have to go out. Nearest good hotels are in Gokarna (Shack food is one of the best).
READ ALL REVIEWS
Hanchina Mane Home Stay Gokarna Address
Address
Hanchina Manne Road NH 66, Gokarna road. Hiregutti
About Hanchina Mane Home Stay Gokarna
CHECK IN 10:00 AM
CHECK OUT 10:30 AM