more
Account
Bookings
ixigo money
Alerts
Travellers
Logout
Hostal Moratin , Valencia
3.5/5 - Average
(70 reviews)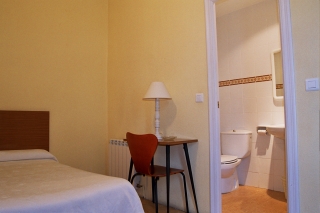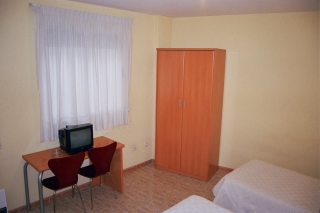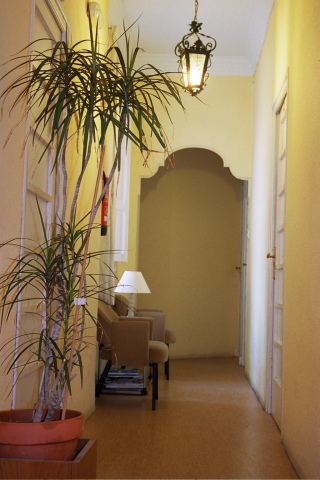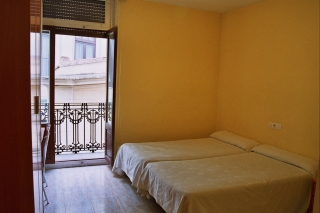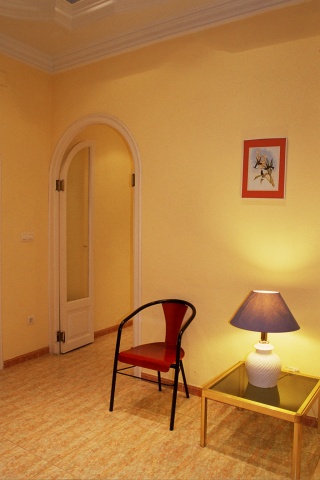 Hostal Moratin Review and Rating
#74 of 100 hotels in Valencia (70 reviews)
powered by
WRITE A REVIEW
Good choice for budget travel
by tautio on 06 Nov 2016 (Couple Traveller)
The hostel is located at a quite nice little street. At first the right door was a bit difficult to find. But keep on searching. It's facing the Burger king door. The service was ok, although there were sometimes few misunderstandings because of the language. The owners (?) speak at least English, and the other gentleman speaks Italian too. The rooms weren't exactly cosy but afffordable and clean. We didn't have own toilet but the toilet was right next to our room and it was very clean and alway...
Read More
Basic, but great for a budget stay in Valencia
by Kris775 on 26 Oct 2016 (Business Traveller)
Very friendly staff, seated basic Spanish breakfast. I was a bit in a rush and just wanted to get a quick coffee and toast, so it was a bit of a surprise. Rooms are basic. Mine had a shower and a sink. Toilet over the aisle. Had a room to the back, so quite quiet. Slept well. A big plus it's definitely its location directly at the "Plaza de Ayuntamiento". Car park really narrow, but 20 € for 24 hours is ok for a city center car park.
Hospitality, location and great price
by R0xy1 on 08 May 2016 (Solo Traveller)
I'm no longer into bustling hostels with lots of 18 year olds trapsing in and out and communing in a bar area, been there, done that and loved it once. If you are like minded then this might be the place for you; Centrally located, has private rooms - I had a double, excellent price, showers and sink in rooms but shared toilet facilities, breakfast included in the price, very very friendly and helpful staff. It's a bed and breakfast style accommodation more than a hostel. Also there were people ...
Read More
Nice central place to stay
by Mark S on 26 Feb 2015 (Solo Traveller)
Stayed here for 2 nights and was quite happy with the location. Its very close to the mail rail station and a short distance walk to the central markets and a lot of eateries. They do breakfast which was 2 pieces of toast and a pot of tea for 2.50€. The room had a single bed and a shower but the toilet was across the hall way. The WiFi didn't really work to well as there were many WiFi AP's in the small area so a lot of interference. The old working was very nice and he recommended me a very nic...
Read More
Location, location, location.
by RosieAntwerp on 20 Mar 2014 (Couple Traveller)
We came especially for Las Fallas. This hotel could not be better situated. Even managed to book it quite last minute. Very friendly proprietor and staff. Don't expect a palace - room is very basic - but very clean. Breakfast very basic - but served with a smile, good conversation and a personal touch. For us the superb location of the hotel made for a great vacation!
READ ALL REVIEWS
Hostal Moratin Address
Address
Moratin, 15
Valencia, Valencia, Spain
About Hostal Moratin
CHECK IN 12:00 PM
CHECK OUT 10:30 AM