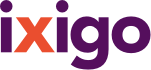 more
Account
Bookings
ixigo money
Alerts
Travellers
Logout
3.5/5 - Average
(32 reviews)











+ 2 more
Hotel Ashok Review and Rating
#8 of 28 B&Bs / Inns in Matheran (32 reviews)
powered by
WRITE A REVIEW
Best place in Matheran with delicious food
by Travelogyblogger on 28 Nov 2018 (Friends Traveller)
The place is little inside from the main market but if are planning for peaceful stay in Matheran then surely try them. Management is very helpful in terms of everything you ask for. It has a swimming pool and many outdoor games like Volleyball and it has a big ground too where you can play cricket too. Food here is their speciality and only one thing which may concern travellers is they serve Vej food only. Also the rooms were quite big and neat too.
Would not recommend their food..
by PradeepV232 on 17 Sep 2018 (Family Traveller)
Had been to this place to celebrate my daughters first birthday.... Everything can be managed in the price they offer service, but was really pissed off at the dinner time, wherein i found 3 small cock roaches with fry food items in my plate. Even my brother (who had recommended the hotel) was surprised to see the insects in my plate... We brought this to the management's notice and left the restaurant as we could think of eating any other food from their restaurant. Due this reason we even ski...
Read More
Peaceful Place in Matheran
by sachadiaries on 30 Jun 2018 (Friends Traveller)
This place is best for many reasons, firstly mind blowing food they offer, second sunset point is near by this place, third they are reasonable as compare to what they are offering in a package. Package includes - Breakfast, Lunch & Dinner with excess to swimming pool, garden, Music etc
Great hospitality and food
by sodadiaries on 27 Jun 2018 (Friends Traveller)
Matheran is a place where it's quite difficult to find either good food or good accommodation. But this is one gem of a place with great food and superb hospitality. The serve proper thali buffet twice a day, breakfast as well as snacks in the evening. It's a great place to stay if you are looking for a weekend getaway with your family or friends. The rooms are also great with proper amenities like English toilets, showers, running water, hot water, etc. Even the beds are quite comfortable to sl...
Read More
Peaceful stay with a very humble staff
by Viral P on 06 Mar 2018 (Family Traveller)
As per the other reviews, you need to walk 10-15 min more from market area to reach this hotel. So people who like staying away from hustle bustle this place is recommended. Property is really huge with lot of rooms. Check in was smooth. Rooms are small but neat with nothing more than basic requirements. Swimming Pool is nicely maintained. Also has good place for just relaxing on chairs, khatias or couple of swings. Has indoor games but is not maintained properly like carrom (board was roug...
Read More
READ ALL REVIEWS
Hotel Ashok Address
Address
Cinoy Road
Matheran, undefined, india
About Hotel Ashok
CHECK IN 11:00 AM
CHECK OUT 09:00 AM