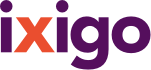 more
Account
Bookings
ixigo money
Alerts
Travellers
Logout
Hotel Blue Pine , Thanggu
4/5 - Good
(42 reviews)











Hotel Blue Pine Review and Rating
#1 of 11 Specialty lodging in Lachen (42 reviews)
powered by
WRITE A REVIEW
A very decent hotel at highly affordable price!
by AnjanaAvoodaiappan on 04 Dec 2018 (Family Traveller)
The rooms were very clean and really huge !! A room can easily accommodate three people !! Food was really decent! If you are new to cold weather it might be difficult to enjoy the food! Every room provides hot water kettles! It provides a very good view from the rooms !! Though the exterior of the hotel is not that great interior surprises you big time!! It's is really neat and clean!! Now to the cons The biggest problem is you do not get heaters over there !! Fireplace also does not hel...
Read More
Blue Pine Lachen - Feedback
by vanika n on 29 Nov 2018 (Family Traveller)
Cosy rooms and supportive staff. No luxuries as such...simple. I felt stay as overpriced but all in all, OK to stay. Manager helped with detailed history about Dongmar Lake. Food was okay. He helped with extra blankets as well. Simple & Ok stay !
"Excellent"
by Ruchi M on 29 Nov 2018 (Family Traveller)
Lachen is another beautiful place in Sikkim...we decide to stay in Hotel Blue Pine..Wonderful stay it was .provide us all facilities to prtrotct from chilled at 2780 . very quick and fast service.good food.
Blue Pine is a great choice for budget hotel in Lachen
by cookloveeat on 22 Nov 2018 (Family Traveller)
This is a budget hotel that offers 1. clean & comfortable beds for sleeping 2. Good quilts & Kambal to protect you from cold 3. Hot water in geysers 4. Simple food , nothing fancy 5. Staff is service oriented. They did provide packed breakfast in the morning when we were going to the lake. 6. Location wise this hotel is on the edge of Lachen and hence you do not face any traffic. 7. Room size is decent You would like this hotel as long as you keep your expectations reasonable taking into co...
Read More
Excellent accommodation in the remote location
by akshatbo on 10 Nov 2018 (Family Traveller)
The small village of Lachen is the gateway to Gurudongmar lake and Chopta Valley. The hotel was very good considering the size of the village and remote location. It's recommended to have all meal package since it's small village around. We reached there from Gangtok and they provided complimentary evening tea. Delicious snacks were served within a reasonable time on request. The dinner and lunch were simple and scrumptious - precisely what you need there. The staff was friendly and informing th...
Read More
READ ALL REVIEWS
Hotel Blue Pine Address
Address
Gurudongmar Road
Thanggu, undefined, india
About Hotel Blue Pine
CHECK IN 03:30 AM
CHECK OUT 10:00 AM