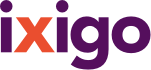 more
Account
Bookings
ixigo money
Alerts
Travellers
Logout
Hotel Blue Pine , Thanggu
4/5 - Good
(28 reviews)











Hotel Blue Pine Review and Rating
#1 of 10 Specialty lodging in Lachen (28 reviews)
powered by
WRITE A REVIEW
Did not enjoy stay
by suchitkavatkar on 01 Jul 2018 (Couple Traveller)
We stayed at this hotel for 1 night. Hotel rooms are very small. Lighting in the rooms is very poor. Washroom was not clean and too smelly. There were flies in the room may be due to monsoon and we could not sleep properly. Food was not good in taste. Maybe all the hotels in Lachen are of same standard.
Just ok Hotel, Bad Toilets, Food Good.
by Manish R on 27 Jun 2018 (Family Traveller)
It is just about manageable hotel with not so great Toilet facilities. Views from the room are good. Food is good too, kind of home made, nothing lavish but functional. I want to point out something else, that is very important for all people booking this hotel. This hotel is run by another agency that also runs a rental car. Once you book this hotel, they will start calling you to book local transport through them. Please, never book local transport with them (myroooms) . I made the mistake...
Read More
Camp before 17800 feet- value for money
by anandlakhotia on 19 Jun 2018 (Friends Traveller)
The hotel is normal 2 star types- On the main road before entering lachen. Rooms are not lavish just liv able for a night but value for money. this is the base for going above to kala Pahar and gurudongmar lake. The road to above points is very bad since water is flowing from eveywhere. U will see hundreds of waterfalls on way. So better take a Innova or xylo kind of vehicle. To Talk about Food at hotel is like home made. U will love it as when u come back u will be dead tired. Precautions a...
Read More
Basic but clean hotel with stunning views
by woaishanghai on 13 Jun 2018 (Couple Traveller)
This is basic but great hotel for a short night stay on the way to Gurudongmar lake. While basic, this is right on the edge with stunning views of the ravines and mountains from your room. Rooms are basic but clean with clean bathrooms. Service was good. Tea/ food was basic but good with a dessert to finish off things. They can pack breakfast for you in the morning... highly advisable as the road to Gurudongmar Lake has no eateries for a while; we didn't have one till the military check post ...
Read More
Best hotel!!!
by Pravinnaik2015 on 13 Jun 2018 (Family Traveller)
We visited here in the month of may.It has a Very nice location..topmost rooms give very beautiful view and are spacious..staff are very kind n polite especially hotel manager.food is very nice and tasty.
READ ALL REVIEWS
Hotel Blue Pine Address
Address
Gurudongmar Road
Thanggu, undefined, india
About Hotel Blue Pine
CHECK IN 03:30 AM
CHECK OUT 10:00 AM