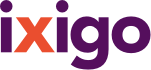 more
Account
Bookings
ixigo money
Alerts
Travellers
Logout
2.5/5 - Poor
(13 reviews)








Hotel Homeland Review and Rating
#145 of 243 B&Bs / Inns in Pune (13 reviews)
powered by
WRITE A REVIEW
So - So
by siddh20002000 on 23 Feb 2018 (Solo Traveller)
I stayed in Feb , booked through yatra 3-4 months back and got good deal . The Room was compact but clean , but mattress and pillow were very hard and uncomfortable .Pillow was like stone so i slept without it . I did not gave tip to guy who showed me my room so i was not given bath towels .In bathroom shampoo pouch / soap were not provided . Blankets were old and quite thin . All out (mosquito guard was needed) I was given room on first floor , In dead of night hotel reception bell rang and m...
Read More
Not a good hotel
by srkrarnv on 23 Feb 2017 (Couple Traveller)
I think it is not at all a good hotel because room service is average but the boys are good enogh.The hotel is near the railway station.I t is certainly an advantage.No restaurant of the hotel.So you have to order the food from outside and what they will take you have to eat that.
The Google Map Location is Wrong
by joyienjoy on 12 Nov 2016 (Family Traveller)
I havnt got the chance to stay here, but my booking experience was good. The building looks like one from history, white with designed windows. One more thing, those who are getting guidance from Google map, the location shown is wrong, the hotel is on the left side of Hotel Samrat. So search hotel Samrat in google map to reach dreamland.
Worst Experience with Hotel Home Land Pune
by Kshitiz2810 on 28 Sep 2015 (Solo Traveller)
Worst Experience with Hotel Home Land Pune Please do not plan to stay in Home Land, find below reason. 1. Rooms are not actuals what ever they are showing in pictures. 2. Worst room in actual you will feel like some 3rd grade lodge. 3. Bad Staff - I interacted with Manager (Lakshman) about the Rooms which is showing in picture at the time of Booking, he bluntly said no I don't have this kind of Room if you want to stay you have to stay in same, when I refuged he said go and check with other hot...
Read More
not recommended
by Dr-AyanLahiri on 04 Jun 2015 (Couple Traveller)
The hotel is very near to the pune jn railway station. Just walk through the underpass and you are here. But this is the only good thing about the hotel. The rooms are small, congested. don't include restaurant though I have seen them to serve some breakfast and tea. The near by area is a bit dangerous at night as you can see lots of drunken men shouting, so not recommended for family. Also try to avoid booking car from the reception, its costly.
READ ALL REVIEWS
Hotel Homeland Address
Address
18, Wilson Garden
Pune, undefined, india
About Hotel Homeland
CHECK IN 12:00 PM
CHECK OUT 12:00 PM