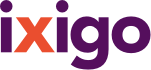 more
Account
Bookings
ixigo money
Alerts
Travellers
Logout
Hotels

››

Hotel Sri Durga(Closed for Rennovation)
Hotel Sri Durga(Closed for Rennovation) , Chennai
1A, Sivaprakasam Street, Pondy Bazar, T.Nagar.
View Map
2.5/5 - Poor
(8 reviews)







Hotel Sri Durga(Closed for Rennovation) Review and Rating
#289 of 709 Specialty lodging in Chennai (Madras) (8 reviews)
powered by
WRITE A REVIEW
To attend function
by Deeps_Chennai on 14 Jan 2016 (Solo Traveller)
OYO ROOMS RECOMMENDED HOTEL. Loads of communication done regarding my visit after full payment to oyo room booking. The worst ever experience had in my entire life. As promised no booking was confirmed on my name by oyo rooms after full payment. No restaurant No bar No buffet break fast, poor room condition and space. No proper exhaust. No good service. For all room service payment to be given first to buy from outside. No room service as the restaurants closes in the street. Never ever opt for ...
Read More
Felt cheated. Avoid if possible
by SukanyaD_11 on 28 Nov 2015 (Family Traveller)
Location wise not bad but depends on the kind of traveller. We wanted a peaceful hygienic place to stay with a baby. Our entry commenced with a broken lock the handle of which came out with the tape immediately. Till night 2:30 a truck went on grumbling across the window and small cockroaches running around and mosquitoes humming their obnoxious tune as if it was a abandoned kitchen. I still couldn't understand the presence of the wash basin inside the room and turned the place more unhygienic....
Read More
Good locality Hotel, Can be better
by SkySearchers on 14 Nov 2015 (Couple Traveller)
It's a budget hotel in a good locality. They give free wi-fi which frequently disconnects and expires in every 8 hours. The complementary breakfast was horrible,bought from from some road side stalls. The wash basin was inside the room which dripped. We stayed for 3 days and not a single time there was any house keeping,even after we requested to clean dustbin. Bathroom was small but manageable.God knows when the geyser worked.If you want to shop,this place is great with good eatery outlets clos...
Read More
Budget hotel located in Pondy Bazaar Shopping Area
by DittakaviS on 04 Sep 2015 (Couple Traveller)
A compact medium sized clean air- conditioned room with ensuite bathroom with hot/cold water shower. Hotel has an elevator. Staff are courteous,friendly & helpful. It is located in the lane just across famous Naidu Hall showroom in the busy Pondy Bazaar area, any woman's shopping delight. Hotel provides excellent Madras filter coffee from Sri Balaji Bhavan at Rs. 30/- a cup. The hotel premises is kept clean and has car parking facility for few cars. The online reviews on this hotel, before my v...
Read More
Run Down Hotel
by AlaganM on 24 Dec 2014 (Couple Traveller)
I first stayed here 10 yrs ago( when the hotel is new) and have been staying here if im in Chennai. The last stay was not impressive. The floor was sticky,under the bed is full of dirts, the aircon was making intermittent noise.The hotel staffs were just ok. The only plus point is the location.Do not stay here if can help it.
READ ALL REVIEWS
Hotel Sri Durga(Closed for Rennovation) Address
Address
1A, Sivaprakasam Street, Pondy Bazar, T.Nagar.
Chennai, undefined, india
About Hotel Sri Durga(Closed for Rennovation)
CHECK IN 2:00 PM
CHECK OUT 12:00 PM