January, being the first month of the year, is filled with excitement and energy. It is the time of the year when all of us try our best to fulfill our new year resolutions. While some of us plan to shed some kilos others ensure that they will travel extensively in the coming year. Other than this, January is the month that witnesses a number of music and dance events, traditional festivals and parades. Here is a list of all the festivals and events you can partake to mark a beautiful beginning to this new year. Ready? 
Religious Festivals
Lohri
One of the most celebrated festivals in January in India, Lohri signifies the end of cold weather and arrival of warmer days. Bonfires, good food, music and dance are the major highlights of this festival.
When: 13 January
Where: North India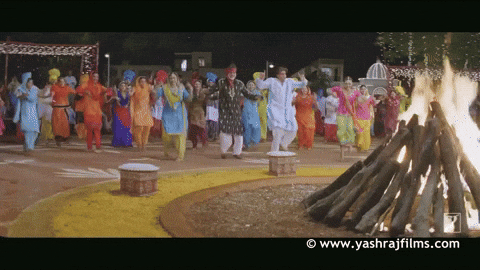 Pongal
Pongal is one of the most important festivals celebrated in the southern part of the country. Rangolis, cooking the famous Pongal dish, get-togethers and dances mark the celebration of this wonderful festival.
When: 15 to 18 January
Where: Tamil Nadu
Planning a trip this January? Book with us:
Search Flight
Vasant Panchami
Vasant Panchami, popularly referred to as Basant Panchami or Festival of Kites, is a Hindu spring festival. The festival is celebrated by worshipping Goddess Saraswati adorning new clothes. The colour yellow is the dominant hue of the festival as it signifies the ripening of crops and fruits.
When: 29 January
Where: Punjab
National Festival
Republic Day
One of the most important festivals of India, Republic Day is celebrated to acknowledge the constitution of India, which was founded in the year 1950. One of the major attractions of this day include the parades that march down the central Rajpath Avenue, New Delhi.
When: 26th January
Where: All over India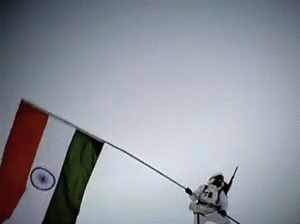 Cultural Festivals
Jaipur Literature Festival
If  'literature' enthrals you, then Jaipur Literature festival is just the perfect event. It not only introduces you to the work of some of the great writers, but also gives you an opportunity to meet them. Also called as JLF or Jaipur Lit Fest, it is one of the top festivals of January in India, which also happens to be an important literature event of Asia.
When:  23 to 27 January
Where: Jaipur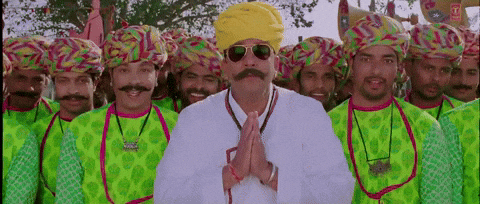 Mahabalipuram Dance Festival
With age-old rock sculptures in the backdrop, Mahabalipuram Dance Festival is an open-air Indian Dance Festival. This month-long festival showcases a range of folk and classical dances from all over the country.
When: 25 December 2019 to 15 January 2020
Where: Mahabalipuram, near Chennai
All these wonderful festivals gives a celebratory start to the New Year and bring the diverse cultures of our country together. So, wait no more and start planning!