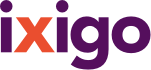 more
Account
Bookings
ixigo money
Alerts
Travellers
Logout
Khali Estate, P.O.Ayar Pani Binsar, Almora
View Map
|
4.5/5 - Excellent
(122 reviews)






Khali Estate Review and Rating
#2 of 46 Specialty lodging in Almora (122 reviews)
powered by
WRITE A REVIEW
The most kind, caring, warmest staff with homely food & best hospitality.
by Yashu G on 04 Aug 2018 (Family Traveller)
This was my kid's (including mine) first experience of cottage living for 3 nights inside a reserved sanctuary area. Before arriving to this place, I was little skeptic about the basic amenities (No shops, marketplace around, electricity/warm water, medicine etcetc) since we had 3 toddlers with us. I learnt that the main city Almora is 20 Kms from the resort, should you need anything. Even taxis needs to be planned/booked beforehand. But all these doubts went away the moment we spoke to Mr. Pand...
Read More
beautiful estate and mesmerizing views
by sujata2018 on 08 Jul 2018 (Family Traveller)
all superlative adjectives for the estate and mountain ranges view. Its a very quiet serene resort, where you can take long walks on the mountain slopes and get completely lost in nature. The staff is very friendly and co-operative. Hot home cooked food.. We were a group of 12 people with toddlers and kids.. Had no problem spending two days there with such small children too. Stayed at the estate in the last weekend of June 2018.
Back to Nature
by Sameer K on 18 Jun 2018 (Couple Traveller)
I went to Binsar having high hopes about the place and I can safely say it lived up to my expectations and even more. The beauty of the place absolutely takes ur breath away. Khali estate and it's beautiful history leaves u speechless. If u want to go away from the city life and all the hush hush Binsar is the place to be. The rooms don't have TVs and there is barely mobile network, it seems like going back in time. The hospitality is amazing from the food they serve to the way they keep asking ...
Read More
Terrible experience
by AndalMadhu on 13 Jun 2018 (Family Traveller)
Bone dry breads and soggy poha upma and fly buzzing around the dining table - welcome to Khali estate! We were shocked to see the kind of service they provided. Very poor food quality and especially when we were travelling with our kid we were terribly disappointed. The windows were sealed and it was terrible inside without any air circulation. And with lousy interiors and poor bathrooms with dripping water(how deceiving the pictures are posted by the owners!) Despite paying the amount for 3 day...
Read More
Resort in the Binsar Forest Reserve
by Aashish J on 17 May 2018 (Family Traveller)
The resort is located inside the binsar Forest reserve and it's really exciting. The view and beauty is tremendous. If you are lucky you may spot deer outside your cottage in the early morning. The whole resort is a heritage one so don't expect luxury. I would suggest to book for atleast 4 nights to enjoy the nature. Morning nature walks with Mr.Pandey is very nice. The food is also good. Home like food and staffs are very friendly. The resort has good play area for badminton or other games. Ove...
Read More
READ ALL REVIEWS
Khali Estate Address
Address
Khali Estate, P.O.Ayar Pani Binsar, Almora
Binsar, undefined, india
About Khali Estate
CHECK IN 12:00 PM
CHECK OUT 12:00 PM