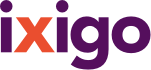 more
Account
Bookings
ixigo money
Alerts
Travellers
Logout
Khali Estate, P.O.Ayar Pani Binsar, Almora
View Map
|
4.5/5 - Excellent
(117 reviews)
Khali Estate Review and Rating
#1 of 38 Specialty lodging in Almora (117 reviews)
powered by
WRITE A REVIEW
100 years of Hospitality Excellence
by MotiThakur on 14 Apr 2018 (Family Traveller)
Day 3: We landed up at Khali Estate and got a glimpse of the devastation that was bought about by the severe fire that broke out a few years back. Burnt trees, logs and tarred hills were all that were left - it is definitely gonna take a while before that part of the forest recovers. Before I talk about Khali, letme state this upfront, the Manager, Mr. Pandey, is one of the most helpful soul in Binsar, he is always willing to go the extra-mile and help guests & others and it is this attitude wh...
Read More
Good base for walking in the mountains
by 38sally on 31 Mar 2018
This is a comfortable place to stay in excellent individual cottages, well equipped and comfortable with windows that look out to the mountains.. The main resort block is a fascinating old bungalow that features an impressive library, an open fireplace - useful in the colder evenings - and a lovely terrace with spectacular mountain views. The food is good - will be varied according to your requirements - and the hosts are attentive and extremely helpful. The Khali Estate is close to Binsar, and ...
Read More
AMAZING PLACE IN THE LAP OF NATURE
by subhayanc on 29 Mar 2018 (Couple Traveller)
The resort is awesome with respect to the location. This is the ideal place for anyone who wants to unwind in the lap of nature being away from the maddening crowd. The staff behaviour is really good & very helpful. The rooms are just perfect to enjoy the virgin beauty of nature. Only issue we Faced is the veg food being served there, Thus, it might be difficult for non-veg guys like us to sustain for 3-4 days on veg North Indian food only. Though they served eggs in breakfast on request, but t...
Read More
A Paradise
by DocA2012 on 28 Mar 2018 (Friends Traveller)
A Group of 8 senior citizens arrived at this heavenly abode after an ardous and exciting 5 days on the road at Uttarakhand. The vistas in the sit out ,the bungalow with its British accents set us back in time .It was at once tranquil and friendly.History spoke to us from every room,Gandhiji ,Nehru and Vijai Laxmi Pandit stayed here, to name a few. We spent a cozy evening by a roaring fireside in the Victorian Drawing room,spinning tales and engaging in banter. The hot pakoras certainly helped. ...
Read More
Brilliant visit, lovely stay and well looked after. Views to die for!
by Richard S on 03 Mar 2018 (Couple Traveller)
We stayed here as part of a Village Ways visit to the Villages in the Binsar Park. We had a super couple of nights staying here (tip: in February, ask for a hot water bottle). We were extremely well looked after and the staff were very attentive and kind. The morning views of the Himalayas were amazing. A magical place to stay staffed by lovely people.
READ ALL REVIEWS
Khali Estate Address
Address
Khali Estate, P.O.Ayar Pani Binsar, Almora
Binsar, undefined, india
About Khali Estate
CHECK IN 2:00 PM
CHECK OUT 12:00 PM