The colourful festival of Onam is one of the most popular and significant harvest festivals of Kerala. The celebrations of Onam last for a period of ten days, which are known as – Atham, Chithira, Chodhi, Vishakam, Anizham, Thriketa, Moolam, Pooradam, Uthradom and Thiruvonam.
The festival is celebrated by the people to welcome the homecoming of their dearest legendary King Mahabali into their homes. It is believed that the spirit of the king visits the homes of the people at the time of Onam. During the festival, various cultural activities such as the boat racing, music, dance, fireworks, etc. take place.
The celebrations begin with a Pookalam (Rangoli with flowers)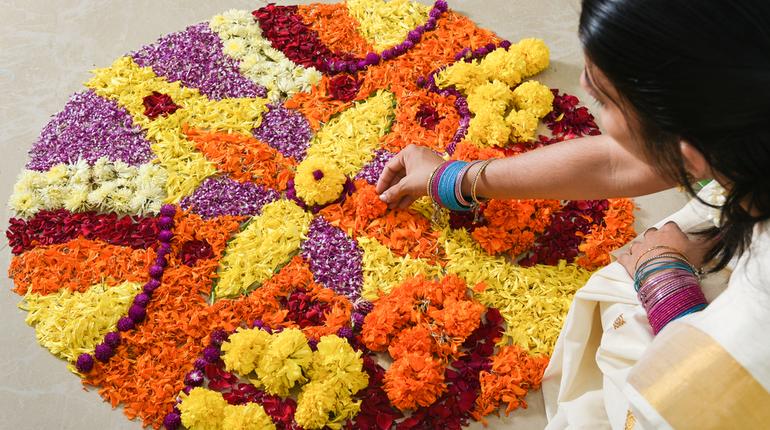 The entrances of the houses are decorated with flower rangolis to welcome King Mahabali.
Planning a Trip? Book Tickets Here: 
Book Flights
It is then followed by the most symbolic part of the whole festival: Sadhya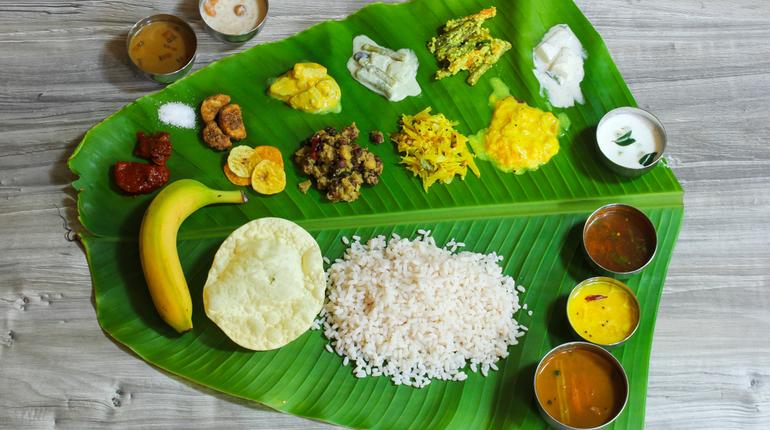 Traditionally served on a banana leaf, Sadhya is an elaborate lunch preparation with 11-13 dishes.
The day further extends into people indulging themselves in various traditional performances, acts and games such as:
Pulikali: Trained artists dress up as tigers and poachers and act out hunting scenes.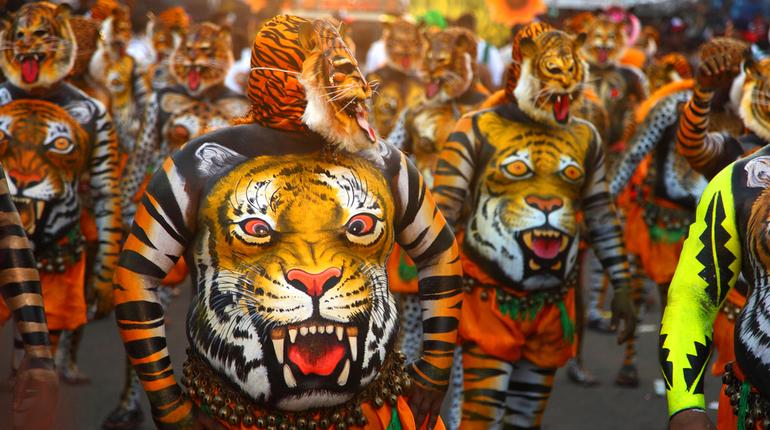 Snake boat Race: Known as 'vallamkali' in Malayalam, the snake boat race is an important part of the 10-day celebrations.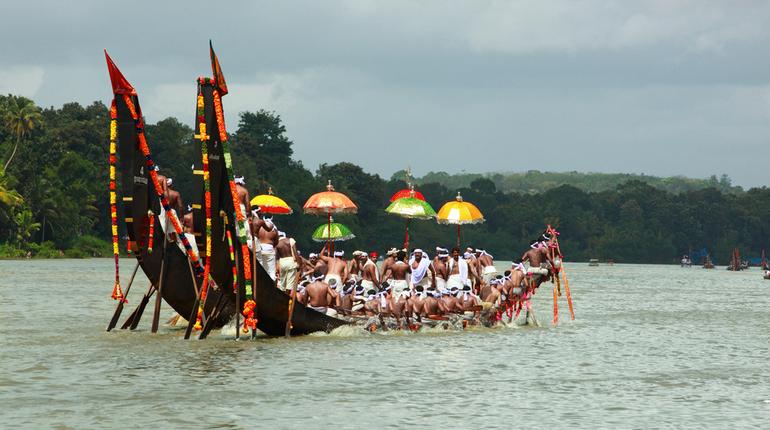 Elephant Processions: This last leg adds the remaining charm and royalty to the Onam celebrations where elephants clad in gold and shimmery outfits march down the streets.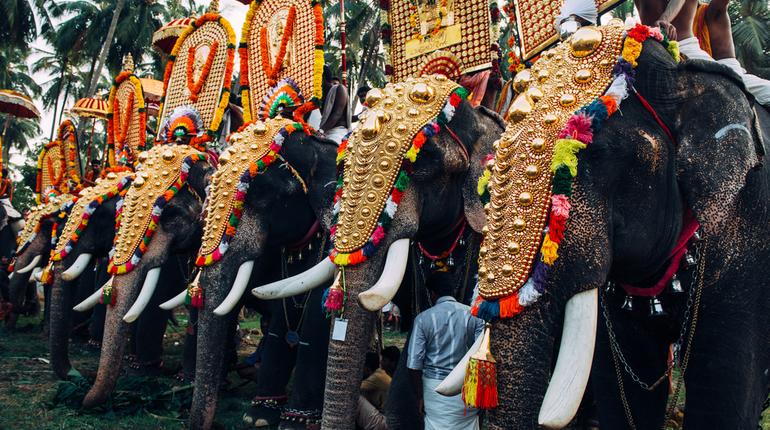 Happy Onam to Everyone!