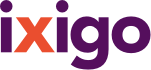 more
Account
Bookings
ixigo money
Alerts
Travellers
Logout
One Light Hostel , Pushkar
Behind Gurudwara, Parikarma Marg, Opposite Badi Puliya
View Map
|
3.5/5 - Average
(12 reviews)











One Light Hostel Review and Rating
#59 of 125 Specialty lodging in Pushkar (12 reviews)
powered by
WRITE A REVIEW
Place does not exist - con
by CriticCarly on 08 Jul 2018 (Friends Traveller)
Do not book here, it is still on Hostel World but the hostel has closed down and does not exist. My boyfriend and I arrived here after paying the booking fee only discover it had shut down and was in a run down area of the town near no other hostels. Many misleading good reviews Massive con!
what a creepy place. trap/for inexperienced travelers only
by Michael B on 16 May 2018 (Friends Traveller)
The owner/manager who was working when I visited was extremely creepy. He had very short hair, spoke English well and didn't appear local to the area. I had dropped off a friend to prepare herself to accompany me to a wedding we had been invited to, and this manager seemed intent on keeping her inside the hostel. He told her it was a 'very bad idea' to go to a wedding and that she would be molested. This was quite offensive because it was a wedding we were invited to play at by close friend...
Read More
Didn't feel welcome here..
by Micah B on 31 Mar 2018 (Solo Traveller)
If you're not one of the many wannabe hippies travelling in the area, then I wouldn't advise this place.. Right away I felt odd and out of place! I kind of got stared at, like I was a stranger in a foreign land, and not by the Indians either.. Really strange vibes.. A bunch of Tourists work here as well, so you really don't get an India feel, as well as the cafe is way over priced for Western food! If you're like me, I want that authenic feel to the country, not people like me working behind th...
Read More
The most amazing view, people & property! This property is a mix of all the things one looks for!
by arushiy2018 on 14 Mar 2018 (Solo Traveller)
Located at 10 minutes walk from the main market, the property boosts of the most amazing sunset views. Then sets right behind the Brahama Temple, lifting the moon up from the other corner. The terrace view is the best view in the whole vicinity! The mix of travellers you meet are the hostel is amazing! I personally loved the common area, which is done up very nicely. You ll find someone playing a guitar, or some guy humming on a hapi drum at some corner. The hostel has a amazing vibe. Being ...
Read More
Do not stay here of you want to sleep, eat or have any security for yourself or your belongings!
by Rachael W on 09 Mar 2018 (Solo Traveller)
The dorm rooms are guesthouse rooms so you end up in a twin room with someone random. Absolutely no security, the door didn't even have a catch so it was either lock the door so nobody could get in or leave the door physically open (in a female dorm as a solo female!) so people could see you sleep from the corridor. No lockers. No towels. Blankets not changed between guests. No staff available most of the time meaning the advertised restaurant doesn't really exist. Breakfast only served betwee...
Read More
READ ALL REVIEWS
One Light Hostel Address
Address
Behind Gurudwara, Parikarma Marg, Opposite Badi Puliya
Pushkar, undefined, india
About One Light Hostel
CHECK IN 12:30 PM
CHECK OUT 11:00 AM