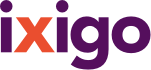 more
Account
Bookings
ixigo money
Alerts
Travellers
Logout
|
2.5/5 - Poor
(19 reviews)





Rama Palace Review and Rating
#14 of 19 Specialty lodging in Rameswaram (19 reviews)
powered by
WRITE A REVIEW
Reasonable Rooms, but Staff Does not keepup the word
by Sarma J on 10 Apr 2018 (Family Traveller)
We Have booked Six Rooms (Four Four bed rooms and two double bed rooms) by paying advance through bank account transfer after talking to the Manager for Two days stay from 14th March 2018 morning 6am to 15th evening 8pm. But when we reached the hotel We got only Three Four bed rooms and one Dble bed room. This is atrocious on the part of the management. Rooms are good. But there is no restaurant near by. They claim it is close to the temple, but not to the main entrance. Overall it is a poor ma...
Read More
very bad hotel.very bad management.they are cheating customers.
by nitmalam on 19 Feb 2018 (Family Traveller)
I went there on 4th feb with my family to do check -in on 12 pm.they told me there check in time is 2.00 pm ,and they didn't informed me about as i have paid them 1200 in advance asked them for morning check in.when i went there they didn't respond me properly.they make us waited half hour and told me that there is no rooms for check -in even though i paid them online 1200 advance.i was with my grand parents .They troubled us.I asked them to refund money they directly denied me to refund my mo...
Read More
Worst hotel and staff
by Atul1911 on 27 Dec 2017 (Family Traveller)
This hotel is a hell kind of a bungalow that had been somehow converted to a hotel. The owners are just there on the name plate outside and the hotel is managed by some unprofessional guys who are not fit to be in the hospitality industry. Pros: Very close to the Rameshvaram temple Cons: We were received by the cleaning lady at the reception. The reception is the front of a kitchen. You will be highly confused of that is the reception or not. Once inside the room, it appeared big and clean. T...
Read More
For short stay
by Bimal0401 on 12 Oct 2017 (Family Traveller)
The hotel is converted from Bunglow hence very limited number of rooms.. The property is small but looks elegant. The surrounding is very much peaceful. The property is surrounded by lush green plants, trees and colorful flowers. It will be anytime OK for those who wanted to stay for shorter period. The hotel is located at walk able distance from Lord Shiva temple (Rameshwaram Temple - One of 12 Jyotirlinga). They do not have their own restaurant. For cup of tea one has to depend on restaurant ...
Read More
A Bunglow Turned Into Hotel
by Sanky D on 10 Jun 2017 (Friends Traveller)
This hotel is approx 12 mins walking distance from the main "Rameshwarm temple" they dont have their own restaurant to order anything from neither they get you anything to eat outside. Near by you can find a lot of stalls,restaurants to eat. they also offer a jeep/sumo to "Dhanushkodi". Overall nice place for Family and Friends..
READ ALL REVIEWS
Rama Palace Address
Address
20/90E, Madasamy kovil street
Rāmeswaram, undefined, india
About Rama Palace
CHECK IN 2:00 PM
CHECK OUT 1:00 PM