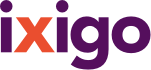 more
Account
Bookings
ixigo money
Alerts
Travellers
Logout
3/5 - Average
(8 reviews)





RJ-14 Guest House Review and Rating
#37 of 70 B&Bs / Inns in Baga (8 reviews)
powered by
WRITE A REVIEW
Budget stay.
by Kalpesh B on 06 Feb 2018 (Friends Traveller)
It's a budget hotel booked by us, when we didn't get any other near beach. If you don't have any option, going with in a boys group, want hotel near baga, then and only then go for this. Also, breakfast is not available.
A 3 DAY MISERABLE STAY!!!
by XYZ5050 on 08 Dec 2017 (Solo Traveller)
Unclean! unhygienic! i had a 3 day stay booked there. firstly its located in the narrow lane where vehicles cant even go inside. you have to get off the main road and carry your heavy suitcases in your hands to the hotel. its as the name suggests- guest house. they dont serve free water even!! the building is completely full of lizard family crawling on its walls. you will find right from the most massivest papa lizard to a newly born baby lizard. and me being lizard-phobic, you can imagine! the...
Read More
Good Budget Rooms extremely close to Baga Beach
by Sudhir S on 11 Oct 2017
Guest house is located extremely near Baga beach with a direct lane going towards beach as well as through the main Calangute-Baga road. Just one hundred metres or even less. Rooms are in quiet location but still close to many discos as well as all the amenity stores, restaurents etc on the main street. Abdul is the housekeeper over there a friendly guy. Rooms are clean and quiet equipped with LED TV, refigerator, almirah, chairs. Though I missed the kitchentte they have in their another propert...
Read More
Don't expect too much out of it.
by supratik2401 on 16 Mar 2017 (Family Traveller)
Difficult to locate. Remember the land mark "P. R Enterprises". The locals will make faces as if they never heard about the guest house. Google location was also confusing. From the sea front take the gully adjacent to Bistro and Stanley's. TripAdvisor rates were higher by 250. At 700, you get Ac room , a big cot (2 single beds joined by a single 10" spring coil mattress). Sleep quality was good. Neat linens, towels, toilet soap. Spacious clean toilets. Room service did not exist. Dustbin clear...
Read More
Location is really great, but this hotel requires a serious upgrade in quality and service.
by arunvbhusanurmath on 13 Feb 2017 (Couple Traveller)
Please carry the below stuffs while checking in. 1. Hotel receptionist will ask for a confirmation email hard copy. 2. Original address proof should be submitted. 3. All the members staying has to submit the photo copy of address proof, which is the worst experience I've had here. It is completely ridiculous. 4. NO CAR parking. You need to park your vehicle in paid parking area, which charge 40 rupees for 4 hours. 5. I have found only 2 good thing, one is its proximity to Baga beach, and the ot...
Read More
READ ALL REVIEWS
RJ-14 Guest House Address
Address
168-A Near Britto's Restaurant
Baga, undefined, india
About RJ-14 Guest House
CHECK IN 12:00 PM
CHECK OUT 11:00 AM