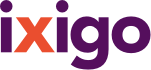 more
Account
Bookings
ixigo money
Alerts
Travellers
Logout
|
3.5/5 - Average
(101 reviews)












+ 5 more
Roopam Resort Review and Rating
#7 of 9 hotels in Ranakpur (101 reviews)
powered by
WRITE A REVIEW
Okay
by Adi_Shah on 26 Dec 2018 (Family Traveller)
While the AC rooms are really spacious, the washrooms are in a very bad conditions. The surrounding of resort is all green and quite, resort seems to be old and construction of rooms are such. Food quality is good but is over priced since there are no restaurants in Ranakpur. Our geyser was not working since they had issue with the pipeline which provides hot water and was extremely inconvenient since the temperatures here is usually very low and cold.
Paradise
by MargotvanderSluis on 24 Dec 2018 (Solo Traveller)
Lovely resort in a green setting. Surrounded by eucalyptus and mango trees. Nicely decorated, spacious and clean rooms. Restaurant serves great food and no problem for the if you've got food allergies. Maybe not cheapest but I think it's worth stopping even if you're passing to go to the Jain temples. The staff is very friendly and helpful. What a paradise after the hectic life in the cities. A place where you can relax and spend hours just looking around you. Or go for walks, loads of monkeys a...
Read More
Unpleasant stay
by Marielle_k89 on 05 Aug 2018 (Couple Traveller)
We stayed one night at this resort. when we alled the owner, he promised to give the room for 1000 rupee with breakfast. When we got at the resort, he wanted more money and denied our agreement. We felt cheated. The rooms are basic, old and need refurbishment. The A/C makes a lot of noise, that's why we couldn't sleep very well. Food and drinks are expensive, but fine. I would definitely look for a nicer place to stay.
Hotel that doesn't understand how to clean a toilet
by Nikki v on 02 Aug 2018 (Couple Traveller)
The room was basic but at first felt good. Old AC, but working. Old but clean sheets. It looked clean enough, until I actually went to the toilet. Because of my travellers sickness I like to wipe the seat with desinfect and toilet paper everywhere I go so I can sit down without worries. In hotels this paper usually comes back (almost) clean but this time my paper came back BROWN. There was a big stain inside the toilet as well. When I told them, they wanted us to change rooms, but that toilet wa...
Read More
Went beyond the call of duty
by petermK504MF on 04 Dec 2017 (Solo Traveller)
I stayed in a standard room for one night, having hired a taxi from Udaipur for a day to see Kumbhalgarh and Ranakpur. It was basic but clean, quiet and very pleasant. I intended catching a bus to Jodhpur the next morning on the road outside, and the manager, hearing this, sent his young sons to flag a bus down: "They won't stop for you", he said. And indeed, even his sons had difficulty, but they did not give up, and got me on the third bus, after an hour and a half. This struck me as service w...
Read More
READ ALL REVIEWS
Roopam Resort Address
Address
Ranakpur road sadri
Ranakpur, undefined, india
About Roopam Resort
CHECK IN 12:00 PM
CHECK OUT 11:00 AM