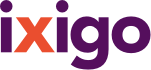 more
Account
Bookings
ixigo money
Alerts
Travellers
Logout
Hotels

››

SaffronStays Jaipura Garh
SaffronStays Jaipura Garh , Jaipur
Sewapura, Off Chaksu – Phagi State Highway
View Map
5/5 - Excellent
(15 reviews)








SaffronStays Jaipura Garh Review and Rating
#57 of 482 Specialty lodging in Jaipur (15 reviews)
powered by
WRITE A REVIEW
Takes one back in time!
by meetar2016 on 26 Feb 2018 (Family Traveller)
This is a beautiful Heritage home an hours drive from the bustling city of Jaipur. Once we were done with taking in the sights of the Pink city we drove to this property that takes one back in time. You can see the love, passion and hard work that the owner has put into restoring this heritage home. The before and after pictures of this home are really interesting and gives one an insight into the transition that this ancestral home has gone through. The home has hand painted door ornamentation,...
Read More
Jaipura Garh . . Simple peaceful abode . .
by Sachin S on 19 Jan 2018 (Friends Traveller)
We are from Jaipur and have stayed at this superb place twice in the last 3 months . . Staff is very helpful . . Service is of high quality . . If someone is looking for quality time with friends or family . .this is a place to be . For people who believe in simplicity and look forward to getting away from the noise in a city . .This place is ideal . .
An authentic 'Rajasthani' (outhouse) experience!!
by Gagan S on 18 Jan 2018 (Friends Traveller)
Jaipura Garh is wonderfully restored two courtyard 'Haveli' in absolute rural and rustic setting of an old village close to Jaipur. The place is about 45 mins 'smooth' drive from Jaipur. I have been there twice with a group of friends and booked the entire place. The hospitality is really amazing with the manager taking really good care of the guests. The food was also very delicious and we all enjoyed it thoroughly. As far as the rooms are concerned they cozy but are a bit small if you are a f...
Read More
SaffronStays Jaipura Garh - A Bespoke Suit
by piyush_globe on 09 Jan 2018 (Solo Traveller)
The SaffronStays brings a fresh, pleasurable experience which is strategically located within close proximity just 40mins drive from the Pink City. The home is a perfect blend of Rajasthani tradition & culture, also equipped with the modern amenities where you can discover a new paradigm of crafted personalized experiences. The concept which creates wonderful memories with a heartily welcome while check-in and offers an experience you felt never before, the unique home of hospitality SaffronSta...
Read More
Saffron Stays Jaipur - An abode amongst peace, tranquility and nature
by Road to T on 08 Jan 2018 (Friends Traveller)
Rajasthan has always been one of our most favorite states to travel especially when it is a road trip. Recently when Saumya was out to South India finding the best biryani, I went out in search of a quite homestay towards Jaipur. What we were looking for was peace along with a heavy dosage of fresh air to beat the smog here in Delhi. We wanted this trip of ours to be relaxing and less exhaustive so we chose Saffron Stays Jaipur, a homestay almost 300kms from Delhi located at a 5 hours drive. Th...
Read More
READ ALL REVIEWS
SaffronStays Jaipura Garh Address
Address
Sewapura, Off Chaksu – Phagi State Highway
Jaipur, undefined, india
About SaffronStays Jaipura Garh
CHECK IN 1:00 PM
CHECK OUT 10:00 AM