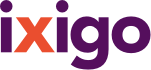 more
Account
Bookings
ixigo money
Alerts
Travellers
Logout
Treebo Forest County , Munnar
4/5 - Good
(11 reviews)











+ 22 more
Treebo Forest County Review and Rating
#38 of 224 Specialty lodging in Munnar (11 reviews)
powered by
WRITE A REVIEW
On the top hotel with a great view
by DelwinD2 on 14 Jul 2018 (Couple Traveller)
Reaching here is tough, a long drive from Kochi airport for me, and then an off road drive up to the hill top to get here, but was quite amazed with the service and team here. Decent clean rooms, good food, beautiful view. Mobile network doesn't work properly and we are required to call the hotel guys from the town to ensure they send their jeep down to pick us. Off-road drive through the jungle is good too. They also arrange bonfire, you can have food and beverages. 'Akhil' and his team doing a...
Read More
A beauty amidst the mountains
by Aditi D on 10 Jul 2018 (Couple Traveller)
We had left our car on the road at the gps location(only search as forest county Munnar and check for location in lechmi estate and u ll find the correct one) and unfortunately there was no mobile network as well..there was a small tea shop where we inquired and the helpful uncle at the shop called up the hotel... The jeep came in sometime. The drive of approx 2 km upto the hotel felt like an off-road experience...but all the initial irritation disappeared as soon as we reached the top...I was a...
Read More
AWESHOME HOTEL
by ArabindaJ2 on 10 Jun 2018 (Friends Traveller)
Hotel is very Nice located and having good ambiance. Hotel staff especially Mr.Ajit Kumar front office manager is an asset to the property in customer service. Very cordial and helpful. He understands customer-needs and eager to improve the hotel name and fame. Housekeeping staff is very friendly Room service is good and fast. Food is also very good and tasty. couple friendly and nice place to stay. Neat and clean rooms and bathrooms also is very clean. Happy to stay at the property.
Hotel with great view but pathetic service & terrible management
by Bong_Rums on 03 Jun 2018 (Family Traveller)
Based on reviews on internet, booked this hotel for 4 adults & 1 kid for May10th -May13th2018. After reaching Munnar, we had spend nearly 90 mins to find this hotel, as the google map was unable to show us the correct location. You have to park your car on main road then take hotel's jeep ride on a bumpy road, which is really not recommended for people with sensitive spine. Good part was 24hrs hot water and the view was really awesome. We had stayed there 3 days, everyday they gave same break...
Read More
Nightmare stay
by Aditya M on 15 May 2018 (Couple Traveller)
It was a nightmare stay for us. Hotel was having many leeches , we have to be very careful. Food places was stinking badly.utensils were not clean. No milk in the hotel for Tea or kids. We stayed for 3 days we got milk tea only one day. Parking of hotel is 2 kms from road in mountain so you have to leave your car on road with no proper parking.no mobile signal only BSNL works. So you need to inform hotel people from munnar town to send Jeep down mountain else stay in jungle. We waited 25 mins in...
Read More
READ ALL REVIEWS
Treebo Forest County Address
Address
Lechmi Estate
Munnar, undefined, india
About Treebo Forest County
CHECK IN 12:00 PM
CHECK OUT 11:00 AM