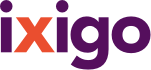 more
Account
My Trips
Customer Service
ixigo money
Alerts
Travellers
Logout






Room Type
Provider
Utopia Farmstay Review and Rating
#1 of 180 Specialty lodging in Nashik (47 reviews)
powered by
WRITE A REVIEW
Hidden Paradise!!
by shubhav2016 on 22 Jan 2019
We had booked 2 cottages for 2 nights stay at Utopia. When my husband booked this place, I was still sceptical about the place. However, eventually, I was proved wrong and this place turned out to be one of our best stays. Owners of the property, Uttara and Advait Naik are the most wonderful hosts and is their perfect reflection. Our experience was pleasant right from the booking. Uttara responded to all our enquiries very promptly. On the day of our arrival, Uttara sent a detailed message with...
Read More
"Getaway" -- In the truest sense of the word
by vidyakk on 16 Jan 2019 (Family Traveller)
As a person who prefers quiet, family-run, non-formal places run by humble, simple folk, Utopia was a perfect choice. Flanked by hills, farms, and a lake, all you can hear are the windchimes and birds. There's an impeccably maintained lawn and rose bushes and the spotless rooms smell of fresh flowers too. To top it all, it's really close to Sula and York wineries, and you get complimentary vouchers for wine ta is that despite the rustic feel of the place, sting. As mentioned in almost every othe...
Read More
Beautiful getaway where you hear the whispers of your soul...
by Boyzmom39 on 29 Dec 2018 (Family Traveller)
A small retreat in the midst of nature, comfortable cottages, the sound of birds chirping, scenic views all around, the smell of tilled earth and I could go on.... What made the stay special was that the hosts, Uttara & Adwait, took the effort to spend time with us, catering to any special food requirements, recommending places of visit and also taking us for a trek to the Gangapur dam, where we saw the most beautiful sunset. My boys were never bored for a moment. No TV or Wifi, but they were ...
Read More
Utopia Farmstay - Amazing Getaway!
by 51aayushj on 25 Dec 2018 (Couple Traveller)
Utopia Farmstay is a hidden gem of a place. It is a place full of scenic beauty with mountains on one side and the lake on the other. Catching a view of the sunrise or sunset from the beautiful lush green lawn is something to behold. Also, any place is as good as the hosts. In this respect, Adwait, Uttara and Sanskruti are the best hosts one could ask for - absolutely generous with their time, always handy with tips on the nearby places and the home made food made by Uttara is absolutely lip sma...
Read More
Relaxation unlimited
by 500sandeepj on 25 Dec 2018 (Friends Traveller)
Serene peaceful joyous that's what the place and food they serve is all about. No TV. A big positive. The place is so good and so calming I barely spend 4 hours in the room in all of the 24 hours I stayed there. The host / owner couple is one chilled couple. Amazing home cooked food with easy laid back charm. That's what this place is all about. Room and bathroom have all the modern amenities one seeks. Yet outside best the nature is where we truly discover our stature. I recommend a visit ...
Read More
READ ALL REVIEWS
Utopia Farmstay Address
Address
Gangapur-Savargaon Road
About Utopia Farmstay
CHECK IN 2:00 PM
CHECK OUT 11:00 AM