Travel smart..travel better!
We have all experienced the tedious, endless searching to find the cheapest flights. The tiresome procedure of comparing fares and looking for airlines on different platforms and apps is quite time-consuming.
To help you save time, frustration and most importantly money, the ixigo Flights app is all you need. Here are the top 7 things that make ixigo exclusive and definitely your best travel partner. Read on:
Book Flights
1. More options. Cheaper fares.
ixigo compares flight fares from over 100 sites at one place to get you the cheapest flight tickets with just one click.
Making your travel search easy, the ixigo Flights app promises to help you find the lowest flight fares for both domestic and international routes.
2. Book Flights..Get Paid
"Too good to be true" — perfectly sums up the benefits of ixigo money.
Earn ixigo money with each booking and get instant cashback on your next flight booking.
And the best part..you can use 100% of your balance on a single booking, unlike any other travel app. Yes, that's true! No gimmicks!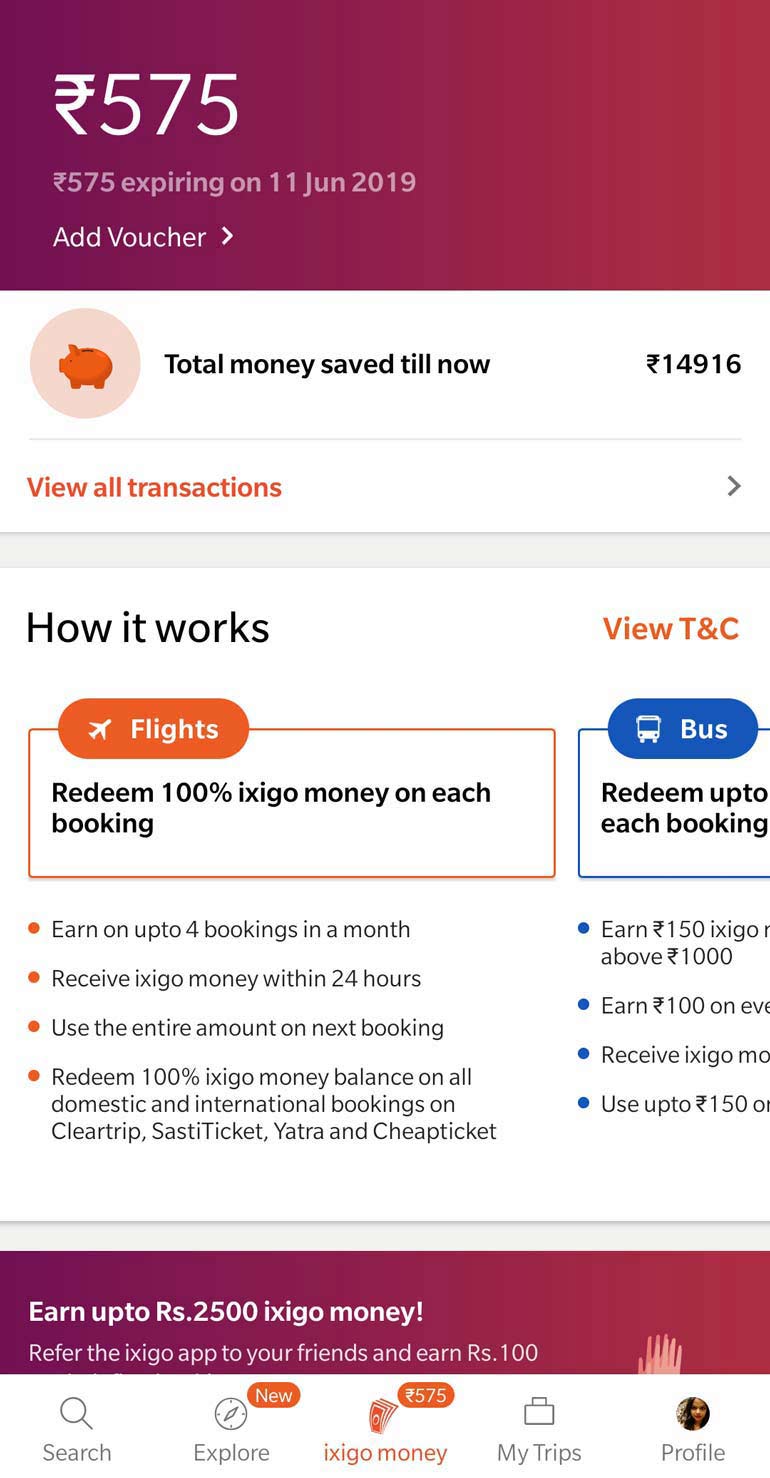 3. We'll Tell You When to Book: Never pay TOO MUCH
With this feature, you will definitely get the best possible price without paying extra for your trips.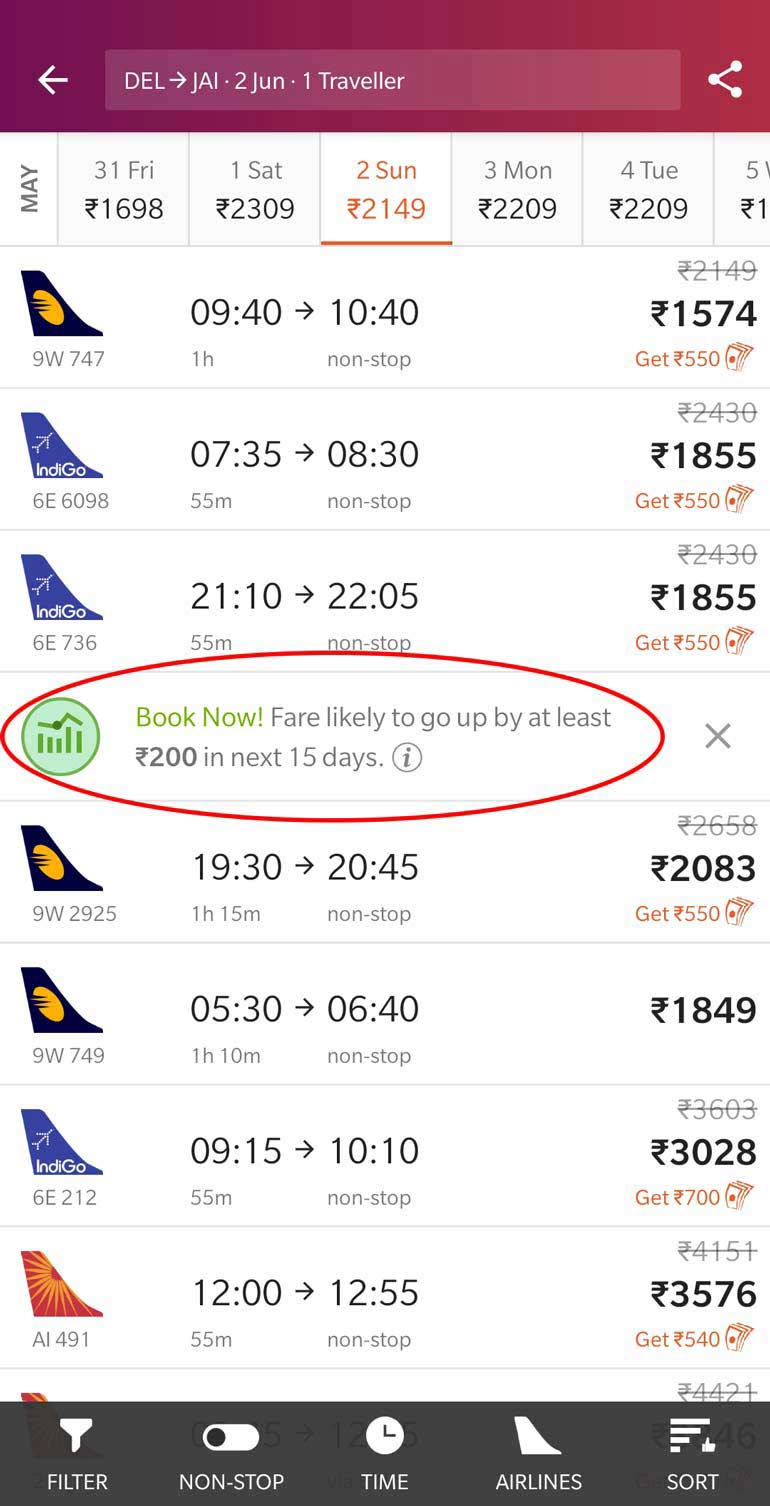 4. Get Your Preferred Seat
Always worried about online check-in for your flight in that 24-hour window? Well, it's time to drop that anxiety…ixigo has you covered!
The 'Auto Web Check-in' feature informs you when the web check-in window for your booked flight opens. It also fills your details and directly books your preferred seat, on the basis of your past booking trends. Yes, it's that simple!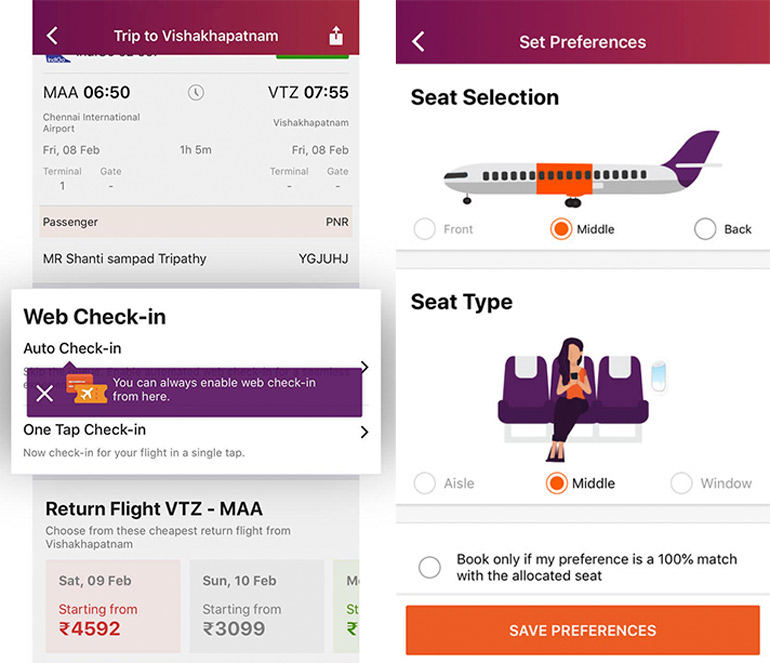 5. Get Real-time Updates

To plan a trip efficiently, it is very important for flyers to know about any updates of the flight they are travelling with. Helping users with this, the ixigo Flights app with its flight status feature is the perfect flight tracker. It alerts users with real-time flight delays, cancellations and diversions for a smooth experience.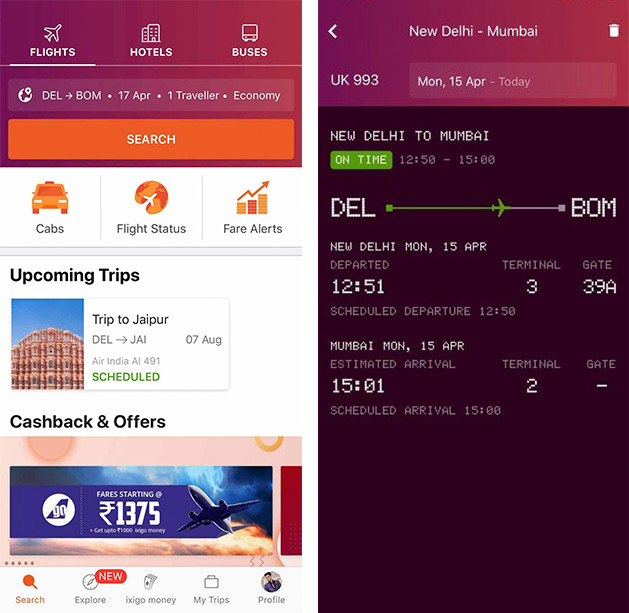 6. We Inspire You to Travel
Looking for travel inspiration? With ixigo's 'Explore Flights' feature, you can easily plan your dream vacation. Enter details like your travel preference (couple, solo, family or friends), activities, travel month, etc. and EXPLORE will find your perfect holiday. This section also showcases various categories like romantic getaways, top picks, trending destinations, visa-free countries, pocket-friendly vacations, etc.
7. All-in-One: Your Best Travel Assistant
Other than finding the lowest fares on flights, you can also book hotels, buses and cabs on the ixigo Flights app. With these services, this all-in-one app helps you plan your travel in a simpler and smarter way.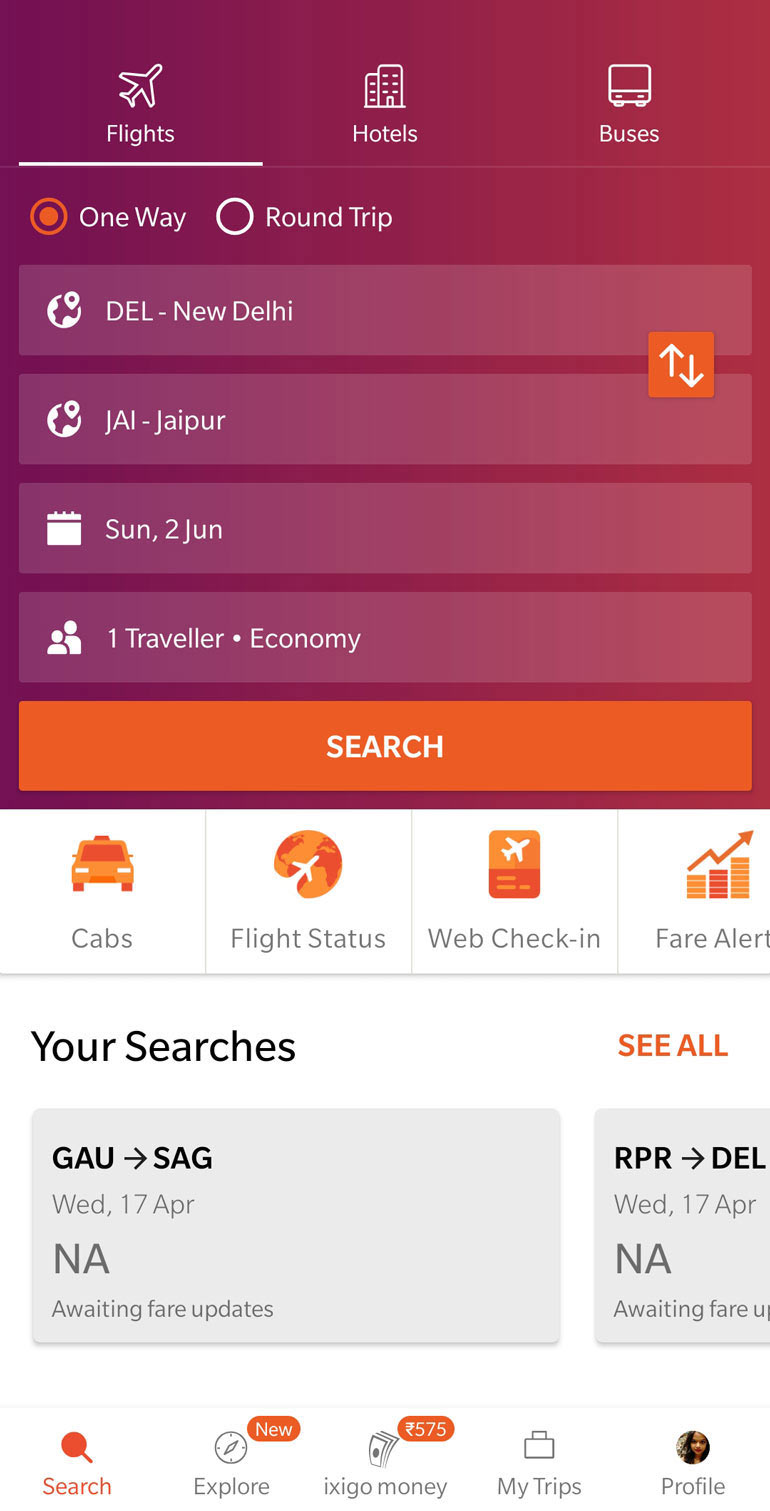 These 7 features make ixigo the best travel app and an awesome travel partner.
So, next time you are planning a trip, book with us to get the cheapest fares, great deals and the best booking services.