The Airlines business is  high profile, global and very competitive. It is driven by image and perception. All airlines put a lot of effort, time and money to create the one and influence the other. Airlines, today typically see themselves as full service organisations – not just a medium to take you from one place to another.
Any service organisation lives and dies by its reputation and what their customers say about them and  airline companies know that. One of the ways they can measure the success (or lack) of their efforts is by way of passenger feedback. In this age of social media, online forums and reviews also play a huge role.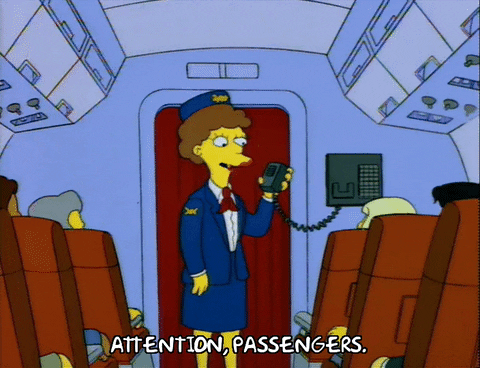 There are numerous travel organisations, institutions and airline associations that monitor airlines' performance and keep track of what passengers are saying and discussing. One such eminent reputed tracker and curator is TripAdvisor. Based on the reviews and interactive forums on their site here is a line up of Asia's best airlines.
Singapore Airlines

With a long-time slogan, 'A Great Way to Fly', Singapore Airlines has consistently lived up to that motto. The airline is one of the world's largest, offering more than 60 destinations in 35 countries. It is a full-service airline and is ranked No: 1 in Asia by TripAdvisor for 2018.
The award is justly deserved as over the years its passengers have thought very highly of its level of services. Passengers have always praised Singapore Airlines on the accessibility, friendliness and helpfulness of its cabin staff.
Singapore Airlines makes every effort to ensure that passengers get the smoothest ride – from speedy check-in to boarding to in-flight meals and physical comfort – and they succeed.
Recently, there seems to be a chorus (though not very loud) of dissatisfaction with the seating. There have been negative feelings and comments about the lack of sufficient legroom and the seats being rather narrow and uncomfortable. Overall the airline provides best flying experience to passengers with excellent services.
ANA (All Nippon Airways)

Flying to 50 destinations in Japan and 32 in Asia, North America and Europe, ANA (All Nippon Airways) is one of Asia's largest airlines. Their fleet has several cabin configurations, which provide passengers with a variety of seating and in-flight options. This year, 2018, TripAdvisor has ranked ANA second in Asia.
There are many reasons behind this ranking. One of them is  excellence in their service levels. For this (among others) reason All Nippon has received 5-Star ratings for six consecutive years by SKYTRAX (an industry rating organization). That is very rare.
ANA is also known for receiving plenty of praises by its passengers. There is much extolling of the hassle-free check-in procedures and all round efficiency. There is universal appreciation for the polite and polished demeanour of the cabin attendants, and their more personalised service than others. Another strong positive factor for the airline is its food.
The airline slogan is 'Inspiration of Japan' but to my mind it should be 'Inspired by Japan'. That is because of their efficiency and understated, genuine hospitality – truly Japanese.
Vistara

Vistara is India's newest domestic service and airlines flies, which started operations in January 2015.  The airline flies to 22 destinations in the country. The airline is a joint venture between the venerable Tata Sons (who have an unmatched aviation history) and the excellent Singapore Airlines.  Going by the reviews on TripAdvisor and other reputed forms, it seems to have inherited the best features of its parents.
The airline scores very highly among most passengers on all parameters.  The majority of them find that the check-in and boarding procedures are efficient and quick.  The airline also gets high praise for the courtesy and ever-willing assistance from both ground and on-board staff so does the comfort levels of the cabin and facilities.  The quality of food is another high scoring area.
If there is a discordant note it is the actual boarding and disembarking facilities. The airline has yet to be provided parking at the terminal buildings and as such they are parked at some distance and passengers have to be bussed to and fro.  This can be very uncomfortable as the buses are often crammed, more so on hot days.
Vistara is a new airline and thus everything is shiny, comfortable and accommodating.  This is very much in keeping with the company slogan: "Fly the new feeling." One hopes that the gloss and shine of the 'new' does not wear off.
Asiana Airlines

Operating out of Seoul and flying to 90 international destinations on four continents, Asiana Airlines is one of Korea's two major airlines. It also flies 14 domestic routes. Asiana is a member of the Star Alliance and 3rd on the TripAdvisor list of Asia's Best Airlines. It is a full-service airline and quite popular with international passengers who are travelling in the area.
Asiana enjoys high ratings, time and again, from reviewers. The airline scores particularly on the personal interaction side of their services. From the check-in staff to the flight attendants everyone finds them to be highly efficient, extremely professional and really, really polite. On the other hand, many flight attendants don't know (or very little) English, which affects their rapport with passengers. The quality of food is also highly appreciated though the rice accompaniment with every dish has been found a trifle monotonous.
Flight service is excellent but is marred by limited and poor quality entertainment options, outdated and frequently malfunctioning equipment. There are some adverse comments about the excessive and disturbing Duty Free shopping announcements. However, the seats are comfortable and the legroom is more than sufficient.
Asiana's corporate slogan is "Beautiful People". They certainly are!
Cathay Pacific

A founder member of oneworld Alliance, Cathay Pacific is one of the world's oldest airlines. It is also the fifth largest airline. They fly to 190 destinations across Asia, Oceania, Europe, Africa and North America. Cathay Pacific has positioned itself  4th on TripAdvisor's list of Best Asian Airlines.
Cathay Pacific strives to be the first-choice airline for the world's frequent international travellers. To a great extent they consistently achieve that objective. Cathay is famous for their premium passenger lounges – i.e., Silver, Gold, and Diamond members from the Marco Polo Club, Cargo Clan Elite – at Hong Kong International. They are also at  top of the game with their check-in and baggage handling (in and collection), though at times it can be rather chaotic at Hong Kong.
Cabin crew and ground staff are always courteous and polite. The quality of food is usually good and better than other airlines, but choices are limited.
In flight entertainment, seat comfort and leg room are generally good, though many aircraft cabins could do with refurbishment.
Overall the Cathay Pacific experience is pretty good but also a trifle inconsistent. The airline slogan is "Life Well Travelled". That may need some work to be truly meaningful.
China Airlines

This is a Taiwan based airlines and a SkyTeam Alliance member. China Airlines flies to 115 cities across Asia, Europe, North America and Oceania. It has been ranked 5th on TripAdvisor's Travellers' Choice – Best Asian Airlines ratings for 2018.
One of the most enjoyable features on China Airlines flights is the Sky Lounge for Premium Business Class passengers. They can avail coffee, tea, alcoholic beverages, cup noodles, or snacks from the galley bar. The bar area also features social areas. The A350 Sky Lounge is rather cramped and not as spacious as the Boeing 777-300ER.
China Airlines scores quite reasonably on several criteria, like there is plenty of negative feedback on the food and beverage segment and seat comfort. The in-flight entertainment leaves much to be desired in terms of content, choice and unpredictable performance of equipment, especially on older aircraft. The staff is generally attentive, polite, helpful and professional.
There is a general consensus that China Airlines is 'value for money' but does not exceed expectations. China Airlines' company slogan is 'Journey with a caring smile'.

IndiGo

IndiGo was founded in 2006 and in just a dozen years it has grown to become India's largest airline.  It is also the largest low-cost Asian airlines and carries the largest number of passengers in that segment.  IndiGo is a no-frills, low-cost carrier that flies to 43 domestic and 8 international destinations that include Nepal, Oman, Singapore, Thailand and the United Arab Emirates.
With IndiGo there is no in-flight entertainment or meals. There is only one seating class, which is economy.  These and other measures ensure they are able to keep the costs and thus fares low. Indians are a very cost conscious people and IndiGo ticks all the boxes for them.
TripAdvisor has found that the airline has built a large base of loyal and satisfied passengers.  They are, for the greater part, happy with the seat comfort and service by ground and on-board staff.  The passengers also appreciate the overall airline package and find it great value for money.
In the course of its relatively short existence, IndiGo has earned several industry awards for Best Low-Cost Carrier and an award for excellence by the Centre for Asia Pacific Aviation.
IndiGo has no pretensions and makes no tall claims.  It is all about being punctual or as their tagline runs "On time" with the least amount of fuss and bother.
EVA Air

Taiwan's second largest carrier, EVA Air flies to about 60 cities in Asia, Australia, Europe and North America. It is also a Star Alliance Member. A full service airline EVA Air is now ranked 6th by TripAdvisor in their annual Travellers' Choice of Best Asian Airlines for 2018. EVA Air was also awarded 5 Star rating by SKYTRAX in 2016.
"Impeccable service from start to finish" is how one reviewer rated EVA Air. That opinion has been the overall experience of passengers. The ground staff and flight attendants also receive high praise for their friendliness and proactive attentiveness. Seat comfort, cleanliness of the aircraft, including the washrooms, also attain great marks. There are however, many negative reactions to the quality of onboard food.
EVA Air has recently introduced a new fleet of Boeing 777-300ERs. They come equipped with the latest Wi-Fi facilities and the latest in-flight entertainment equipment. The service and new aircraft, taken in totality, make passengers really happy.
The company slogan is "Flying into the Future." The arrival of all those new aircraft, upgraded amenities and passenger focused equipment underlines and enhances their achievement of that claim.
Garuda Indonesia

Garuda Indonesia is one of Asia's largest and oldest airlines. It is Indonesia's flag bearer. It is also a leading international carrier. Garuda flies to 20 international destinations in 13 countries in Asia and also Oceania, the Middle East and Europe. A member of SkyTeam Alliance, Garuda Indonesia is ranked 7th by TripAdvisor's Travellers' Choice.
The airline is a regular first choice for travellers in the Asia region and it is not hard to find the reasons. The company went in for a major overhaul and modernisation of logistical processes, staff training, aircraft systems, its fleet, logo, and uniforms – the whole works. The plan has worked wonderfully well. So much so, that it has picked up numerous awards including Most Improved Airline, World's Best Cabin Crew and 5 Star Airline.
All those awards are well deserved. Passengers (the ultimate judges and influencers) have found Garuda Airlines to be overwhelmingly satisfying, value for money and especially the cabin crew, staff and customer service.
Garuda Indonesia's current slogan is: The Airline of Indonesia. The airline is a wonderfully expressive and welcoming face of the country.