The largest continent on the planet by far, Asia is guaranteed to satisfy and thrill every kind of traveller.  It may sound clichéd but it is a fact that Asia has something for everyone – guaranteed!
If you are looking for white or golden sand beaches; unbelievably lush green forests; mystic, misty islands; jaw-dropping, sci-fi gleaming steel spires of ultra-modern cities; bustling colourful markets;  ancient, wondrous heritage architecture and monuments and picture postcard thundering waterfalls, you will find it in abundance in Asia.
If photography is your passion, if you are an adventure or thrill seeker, if you are looking to get away to someplace totally different or if you just want to chill, relax and take it easy – then Asia has plenty of options to more than satisfy your wants, needs and desires.
We've put together a number of destinations that are unspoiled and simply amazing.  So let us at TripAdvisor help you find that perfect holiday place that you have only dreamed of.
Ishigaki – Japan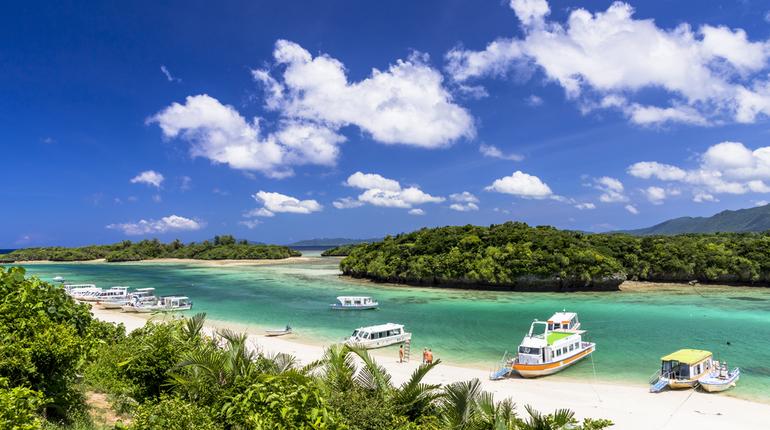 Located about 1,900kms from Tokyo and about 400 kms from main Okinawa Island, this wonderful gentle tropical island paradise is rather difficult to reach.  However, it is worth every minute and penny you spend to get there. You will be rewarded with twice the pleasure. That is reflected in the fact that Ishigaki has been listed as the top new hot spot by TripAdvisor reviewers.  This amazing island is now being discovered by international visitors but the Japanese have known of its treasures for years.
The waters around the island are incredibly blue with clarity that hurts your eyes but fills your soul and stimulates your senses.  The island is blessed with some of the most beautiful, silver sand beaches in the world. One of the most amazing Ishigaki offerings are its coastline and coral reefs filled with so much variety of marine life and beauty that it feels like a whole different world.  Ishigaki is a snorkelers and scuba divers' paradise.
One of the most popular beaches on Ishigaki is Yonehara.  Its popularity is not so much the beach, which is wide, stony and pebbled, but rather, for the amazing coral reef and the fish that inhabit its waters.  You don't have swim far out either. Another feature that draws visitors here is the existence of an excellent campsite just behind the beach.
Tamatorizaki Observatory or Viewpoint is located on the northern coast of Ishigaki island and offers one of the most magnificent views of the Pacific Ocean and East China Sea.  The almost 300 degree views are best enjoyed from the observation deck. The walk up the gentle slope to the observatory is a treat as the surroundings are filled with hibiscus plants and their colourful flowers.
Ishigaki is a surprise and pleasure never to be forgotten.
Busan – South Korea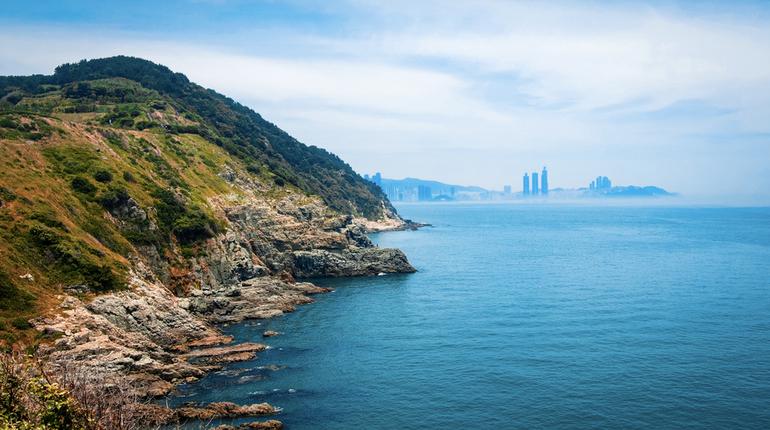 The listing of Busan, South Korea's second largest city, by TripAdvisor users as one of the place to visit is a radical change from regular choices.  It is a bustling, hectic and exciting port city located on South-eastern tip of the Korean Peninsula. From its picturesque fish markets, incredible seafood, tent bars, Shinsegae Centum City (the world's largest department store) to its six glistening beaches, it has plenty on tap for visitors seeking all kinds of experiences and activities.
One of the major attractions of this colourful, high-tech city is several ancient and quaint Buddhist temples, located in the craggy mountains that run right through the city.  Beomeosa Temple (temple of the Heavenly Fish), dating back to 678 AD is perhaps one of the most well-known and visited. The temple is set among some superb scenery that includes Mount Geumjeongsan.
Then there is the truly remarkable Gamcheon Village.  This once run down area that originally housed refugees from the Korean War was radically transformed in 2009.  Gamcheon sprawls across the side of a mountain. It is now a multi-coloured collection of houses that painters and sculptors have had a great creative time adding to, re-working and painting. Its sloping streets and narrow alleys encompass a motley collection of art houses, bars and eateries.  While in Gamcheon one should sample the famous ssiat hotteok, a yummy fried pastry stuffed with sugar, honey, nuts and sunflower seeds.
Busan has always aspired to be a destination for international gatherings of all stripes and sizes.  It hosts the annual Busan International Film Festival and has held the 2002 Asian Games and matches of the FIFA 2002 World Cup.   At its South-eastern area is the wonderful Yongdusan Park, which houses seventy different species of trees and hosts numerous cultural and other events throughout the year.
In Busan you will find much that is representative of the best of Korea and a whole lot more that is unique to this great city.
Phnom Penh – Cambodia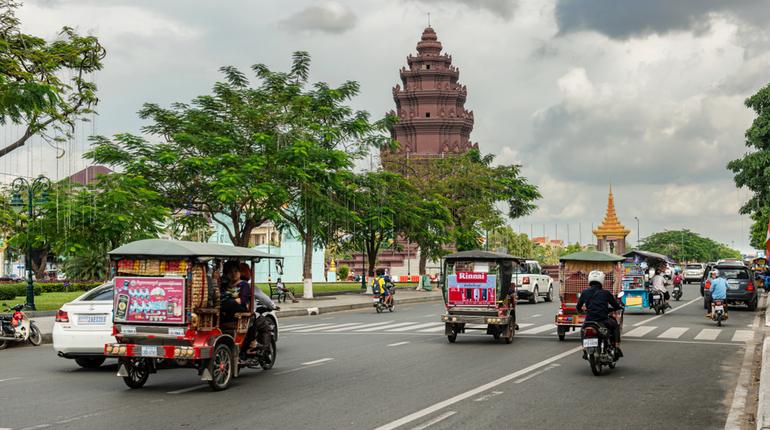 Phnom Penh is a city that traversed from ancient glory and ghost town status to modern, bustling, frantic traffic, café-lined streets. Today Phnom Penh is a visually, aromatically and culturally sensual city.  It goes straight to your heart. The capital of Cambodia, it reclines in splendid glory in the lap of three majestic rivers- the Mekong, the Tonlé Sap and Basăk (Bassac) Sap.
Once the centre of the powerful Khmer Empire and France's Eastern colonies, it still retains all that is marvellous from both these eras.  Known for its grand tree-lined boulevards, excellent cafés, bars and excellent restaurants, bordered by numerous parks and gardens, Phnom Penh was and is a lovely city that still retains that laissez-faire feel.
It is a rather small city so exploring, sightseeing and just plain getting around on foot is quite easy. You have to watch out for those whizzing motorcycles, though.
One of its architectural landmarks is the Royal Palace.  It is a superb model of classic Khmer architecture with a touch of the French too.  It comprises the Khemarin Palace, the Throne Hall, several stupas and delicate towering spires. The overall colour is gold.  There are numerous flowerbeds and manicured gardens liberally scattered around the complex.
Right next to the Royal Palace and within its compound is the magnificent and gorgeous Silver Pagoda or the Temple of the Emerald Buddha.  The reason for its silvery name is the silver tile covered floor. The 'emerald' appellation comes from the superb Baccarat crystal sculpture of the Buddha.  As if that were not enough there is also a life-sized, solid-gold Buddha covered with diamonds!
Phnom Penh Central Market is everything that the city is not.  It is a huge, bright and modern art deco building that comprises of a dome with four spread out branches that consist of hallways housing a near infinite number of stalls and merchants selling everything from T-shirts and postcards to silver curios, including a glittering display of jewellery and gold. Electronic goods, stationery, second-hand clothes and flowers are also sold.
The Choeung Ek Genocidal Center is a memoriam to the millions who died during the dark and painful period in Cambodia's past.  Choeung Ek, better known as 'The Killing Fields' is about half an hour from the Phnom Penh. More than 8,000 skulls, arranged by sex and age, are visible behind the clear glass panels of the Memorial Stupa, which was erected in 1988.  Rather than cover it up, the Cambodian government encourages visitors to this place as a reminder and cautionary symbol of how far man can descend.
Formerly known as the "Pearl of Asia", Phnom Penh is rapidly closing in again on that sobriquet and is probably one of the loveliest cities in Asia.  No wonder TripAdvisor reviewers rave about it.
Western Ghats- India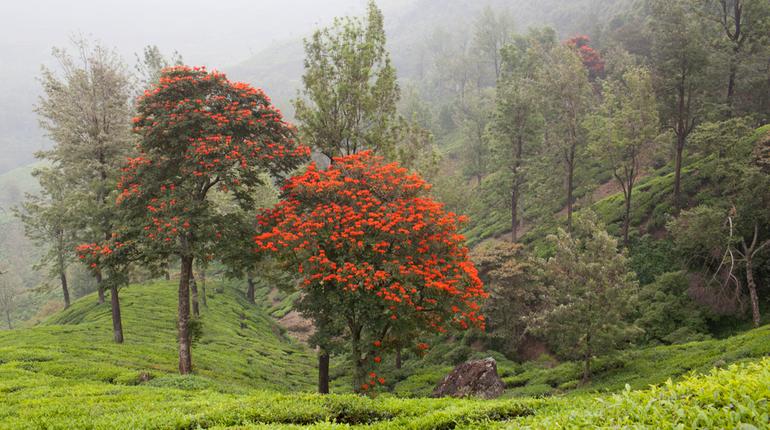 The Western Ghats are more than a touristic 'hot destination' in the usual definition.  According to UNESCO this is one of the eight "hottest hot-spots" of biological diversity in the world so much so it is a World Heritage Site.  An entire mountain range, yet!
Older than the mighty Himalayas, the Western Ghats run from the Tapti River, in Gujarat, all the way south, almost to Kanyakumari, India's southern tip – a distance of around 1,600kms.  Such a vast, complex and lush area rising like some evergreen fortress is not easy to encapsulate here. But we at TripAdvisor are ready to give it a go.
The Western Ghats are wildlife, bird spotters and fisherman's' paradise.  They are also a treasure house of insects and butterflies. The Ghats are home to 27% of India's flowering plants with about 7,400 species occurring here.  They are absolutely crammed with creatures of all kinds. Fifty per cent of India's amphibians and 67 percent of fish species are native to this region. Thirty percent of the Asian elephant population and 17 percent of the world's tigers wander through the Ghats' forests.  The rivers, streams and lakes are inhabited by 288 species of freshwater fish. There are 508 bird species and 330 butterfly species.
Enough of numbers!  In the dense and rich forests of the Western Ghats you will find (if you look) chital deer, wild boar, gaur (Indian bison), peacocks, langurs, jackals, Malabar giant squirrels, Mugger crocodiles, wild elephants and thousands of other creatures.  Many of them are exclusive to the region. There is extensive protection for these creatures in the many wildlife sanctuaries, reserves and national parks.
Though they are not very tall (averaging 915m in height with some rising to 2,000m around Palani, Kodaikanal and Ooty) the Western Ghats are relatively cool.  The British built their hill stations and flocked to them in the summer months. The tea, coffee and spice plantations they created, still exist adding a different dimension and charm to the region's natural beauty.  Ooty, Kodaikanal, Pune, Matheran, Mahabaleshwar, Coonoor, Ponmudi, Munnar Wayanad and Madikeri are just a few of the best known. There are many more of course.
The scenic splendour of the Western Ghats are also extends to the coast.  Sweeping down to the sea they have created such breathtaking gems as the beaches, bays, backwaters and coves of Goa, Karnataka and Kerala.  The Western Ghats are the source of most of South India's rivers.
So taken in totality, whether you want to river raft, trek, go fishing, spot birds, animals and butterflies or just relax and take in the scenery, the Western Ghats is a tourist hot spot and a destination for all seasons.
A word of caution. You may get addicted and spend many, many vacations visiting and revisiting the magnificent Western Ghats.
Nantou – Taiwan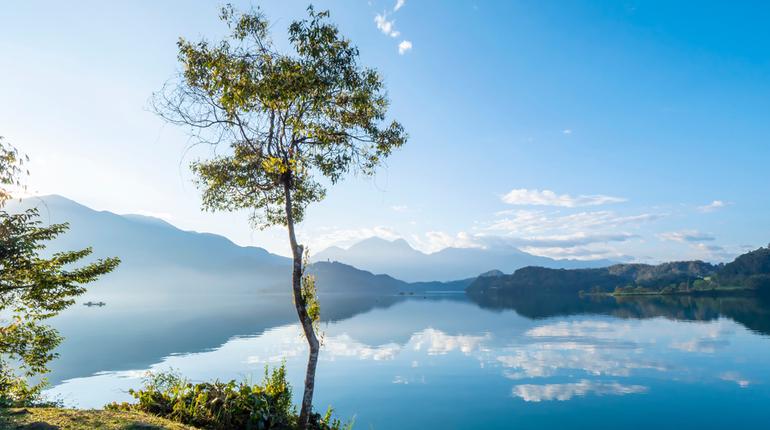 Nantou County is a landlocked part of Taiwan.  It is a really lovely region because about 80 percent of it is made up of beautiful green-clad mountains.  Many of them are over 9,000 feet high. These and other factors make it a highly attractive tourist draw according to TripAdvisor travellers.
One of the most renowned attractions of Nantou County is the incredible celestial beauty of Sun Moon Lake. It is basin shaped and resembles the sun on the east side and the crescent moon on the west.  Its calm waters are an unbelievable blue. It is the first choice for newlyweds as their honeymoon destination. In the middle of the lake is Lalu Island, a sacred place of the indigenous Thao tribe.
Perched on a mountain shoulder on the northern side of Sun Moon Lake is the impressive and stunning Wen Wu Temple.  Built in the Chinese Taoist palace style it contains three halls dedicated to the God of Literature, Guan Gong, the God of War and lastly to Confucius.  The entrance is guarded by two massive lions.
Sakura or Cherry Blossom Festival occurs every year in February and is centred on the gorgeous flowers of the nearly 5,000 mountain cherry blossom trees.  These beautiful trees line the Sun Moon Lake and fill the Formosan Aboriginal Culture Village and the nearby Chi Nan University. It is a sight never to be missed or forgotten.
Some other attractive destinations are the Zhushan Sky Ladder, which can make your heart race as you walk across the stair-like suspension bridge high above the beautiful Taiji Canyon.  Another must visit place is the Sun Link Sea Forest Recreation Area that is the location of the awesomely pretty Chinglong Waterfall and its clouds of mist.
Another noteworthy location of Nantou is the tall Hehuan Mountain that lies within the Taroko Gorge National Park.  It is cool through the year and offers fabulous scenic views of other mountains around. The name Hehuan means 'harmonious happiness', which well-deserved.
Udaipur – India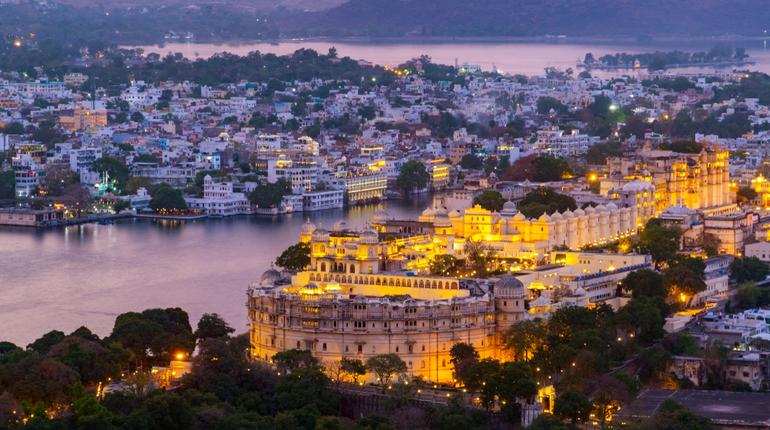 Udaipur is the most beautiful cities in India.  Enveloped by the bright ochre Aravali Hills and surrounded by the Thar Desert the city is the star in the crown of Rajasthan's many jewels.
Udaipur is known by several names – 'Venice of the East', 'City of Lakes' and 'Jewel of Mewar'.  Udaipur is the 'the most romantic spot', rated by most TripAdvisor contributors. The city has an elaborate water system that embraces five major lakes: Fateh Sagar Lake, Lake Pichola, Swaroop Sagar Lake, Rangsagar and Doodh Talai Lake.  Each one a wonder!
It also houses enchanting architectural treasures.  Udaipur has some of India's (and Rajasthan) grandest and largest forts, palaces, havelis, museums, galleries, gardens and temples.
The Udaipur City Palace (covering nearly half a kilometre) is outstanding.  Towering over Lake Pichola, it is a gigantic royal amalgamation of towers, domes, arches, courtyards, pavilions, mahals, corridors, terraces, rooms and hanging gardens.  Originally built in 1559, it has been extended and enhanced by successive princes. The complex displays an eclectic mix of architecture that range from Chinese, to Medieval European and Indian influences yet seems homogenous and consistent.
There are other wonderful buildings such as Bagore Haveli with its fantastic glass work and the ethereal white Lake Palace in the centre of Lake Pichola.  Udaipur's temples are just as magnificent architectural marvels as the palaces. Their intricate craftsmanship and construction are reason enough to visit this city.  The better known ones are the Jagdish, Sas-Bahu and Ambamata Temples.
Fantasy, romance, enchantment, glamour, history, grandeur, luxury, colour and beauty – name it, and Udaipur has it in humungous quantities.
Seogwipo – South Korea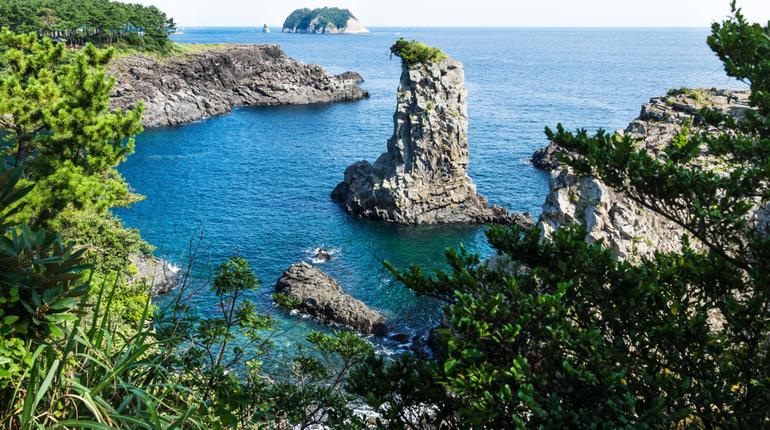 Just off the south west coast of mainland South Korea basks the rocky, beautiful island of Jeju.  Among its many treasures is the coastal city of Seogwipo, which is the second-largest city on the south side of Jeju Island.
The area is popular because of its rugged and scenic volcanic cliffs, beaches, stunning waterfalls and clear blue sea, which makes it one of the best scuba-diving spots in South Korea.  The restaurants are excellent, dishing out superb seafood. There is much to see and enjoy in this little corner of Jeju Island, which is why TripAdvisor users are talking about it.
Seongsan Ilchulbong is a volcanic crater, which emerged from the shallow seas.  Once it had formed it took the shape of a huge spectacular ancient fortress, rising to about 600 feet.  Also known as 'Sunrise Peak', it is well worth the walk to its top. Views of the sunrise, the sea around and the carpet of yellow rapeseed flowers covering its slopes are truly magnificent.
Two other rather remarkable water features of Seogwipo are two waterfalls.  One is Cheonjiyeon Pokpo. Just a ten minute walk from the city, it is located in a beautiful forested gorge.  The 70 foot fall of water is noisily impressive. The other equally impressive and popular waterfall is a mere 15 minute walk east of Seogwipo city centre.  Set in really beautiful surroundings its waters pour down into a sheltered cove. Though, some claim that, it is the only waterfall in Asia to flow into the ocean.  Whatever, it is regarded as one of the top ten attractions of Jeju Island.
The many mixed and varied attractions of Jeju Island and Seogwipo in particular will ensure its popularity for a long time.
Negombo – Sri Lanka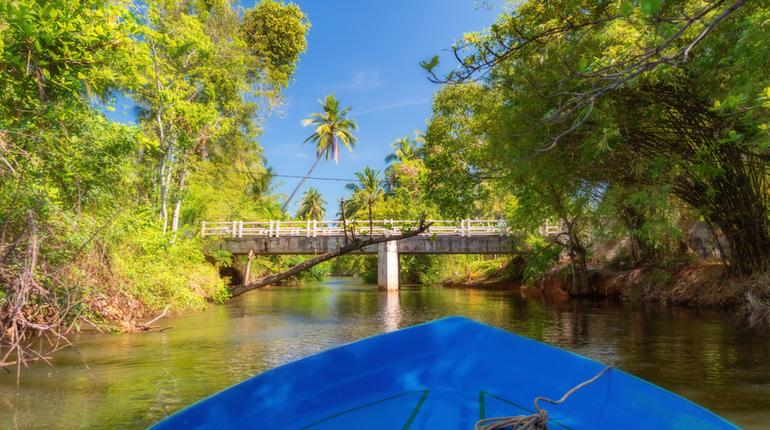 The biggest selling point of Negombo is there is not much to do.  It is a place where you go to drop out of the world. Situated on the coast about 35 kms North of Colombo, it is known for its traditional fishing industry.   The local folk are a friendly and welcoming community.
Most activity is related to the waterfront.  It has a couple of sandy beaches where you will find yourself totally alone.  However, there are no facilities for food, drink or even shade. Quite a few visitors find that refreshing and welcome.
However, having made much of the relative lack of the standard touristy attractions, there are a few very interesting landmarks and natural features that are worth exploring. Our intrepid TripAdvisor friends recommend the following activities.
If you are an early riser then head out to the beach to watch the fishermen take their outrigger canoes (carved out of tree trunks) out to sea for a fishing trip.  It is a wonderful sight as they ride the waves on their way out. The return is no less fascinating.
There is very well preserved 17th century fort near the waterfront.  Unfortunately it is now enclosed within the local prison compound.  Getting in to see it may be rather difficult. Getting out may be harder!
Hire a bicycle from your hotel and ride along the banks of Negombo Lagoon, which is truly picturesque, lined as it is by fishermen's huts, tiny villages and the green vegetation.  Carry on cycling and follow the Lagoon as it feeds into the Dutch built Hamilton Canal and you will be visually well rewarded.
The southern end of Negombo Lagoon is extensively covered by mangrove swamps, which are Sri Lanka's largest saline wetlands.  Named Muthurajawela Marsh it is home to a large number of water and other birds, butterflies and 22 species of dragonflies as well as crocodiles, monkeys and otters (good luck if you see the latter).  Tasty prawns and crabs inhabit the waters too.
Another architectural delight is the grand and imposing St Mary's Church.  It is built in the neo-classical style with numerous columns and sculptures and statues of saints, but plain walls.  The most remarkable part of the church's interior is the painted ceiling. Featuring the life of Christ and painted by a Buddhist painter, the work has been described as "thunderous".  One glimpse of the paintings and you will agree with the description.