Aries: 20th March-21st April

Aries are destined to travel. Normally joyful and active, their personality traits motivate them to wander around the world. So, taking some cues from the stars, we have curated a list of 10 destinations according to their characteristics. Cool, isn't it?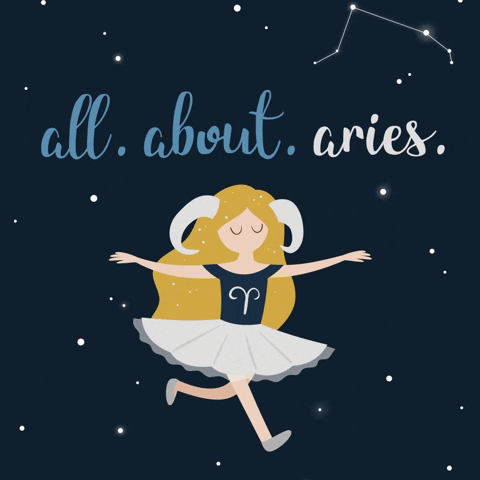 Book your flight using coupon code: FOOD and & get discount vouchers worth Rs.1000
Search Flights
Best travel partners: Gemini, Leo, Sagittarius and Aquarius
Avoid planning a trip with: Cancer and Capricorn
You share your sun sign with: Amitabh Bachchan, Kapil Sharma, Aamir Khan, Ajay Devgan, Kangana Ranaut, Rani Mukerji, Emran Hashmi and Arshad Warsi. 
So, prep up! It is time to update your travel bucket list #ASAP
Characteristic No.1: Independent
Save: Rishikesh is the perfect destination for all solo backpackers
Splurge: Ladakh is the ultimate place to take the solo trip of a lifetime
Characteristic No.2: Traditional
Save: Plan a trip to Lucknow, the city of nawabs and tehzeeb
Splurge: Beat the crowd, and rush to Pushkar
Characteristic No.3: Romantic
Save: A trip to Udaipur with your partner is all you need
Splurge: Manali is a magnificent stop for a romantic retreat
Characteristic No.4: Energetic
Save: Goa needs no introduction!
Splurge: Andaman Island is your destination for all the good reasons
Characteristic No.5: Daring
Save: Enjoy some adventure sports in Bir-Billing 
Splurge: Go for mountaineering activities in Sikkim
Kindly note: Due to the ongoing pandemic, it is advisable to check the guidelines before planning a trip. Check details here!

So, where do you plan to head? Tell us about your favourite destination and till we meet again, happy travels!
Top Searched Flight Routes
Mumbai To Delhi Flights | Delhi To Mumbai Flights | Bangalore To Delhi Flights | Bangalore To Mumbai Flights | Mumbai To Bangalore Flights | Delhi To Bangalore Flights | Pune To Delhi Flights | Delhi To Patna Flights | Delhi To Pune Flights | Kolkata To Delhi Flights | Patna To Delhi Flights | Delhi To Kolkata Flights | Hyderabad To Delhi Flights | Ahmedabad To Delhi Flights | Delhi To Hyderabad Flights | Mumbai To Hyderabad Flights | Delhi To Srinagar Flights | Delhi To Ranchi Flights | Delhi To Guwahati Flights | Hyderabad To Mumbai Flights