Champakulam Boat Race is Kerala's oldest boat race, held on Pamba river in Alappuzha district every year. During this time of the year, the village of Champakulam transforms itself into a never ending celebration of Lord Krishna.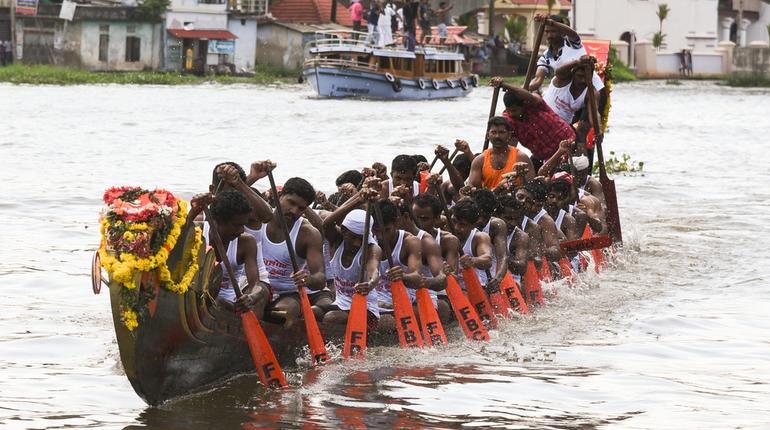 So how did this festival come to be? It is believed that the king of Chempakasseri, following the instructions given to him by the royal priest, decided to erect a temple in his kingdom. However, just before the idol was installed, they discovered that it was not auspicious. As a result, the king decided to install the idol of Lord Krishna from Karikulam temple( believed to have been given to Arjuna by Lord Krishna himself), in his temple. While the idol was transported, the king made a stop over at Champakulam. The next morning, when they woke up, thousands of boats were assembled at the site in order to honour the sacred idol and escort it to the temple.  
This heritage boat race festival supposedly began in the mid 16th century, when it was more commonly known as 'Champakulam Moolam Vallam Kali'. To this day, this festival acts as the beginning of the boat race season in Kerala, attracting thousands of tourists each year.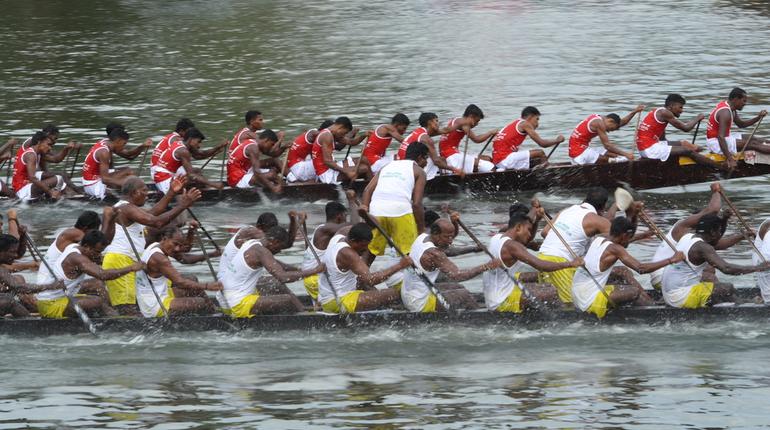 Organised by the Champakulam boat race society, the festival is celebrated during the month of Midhunam on Moolam day each year. This year, the festival will be celebrated on 15th July.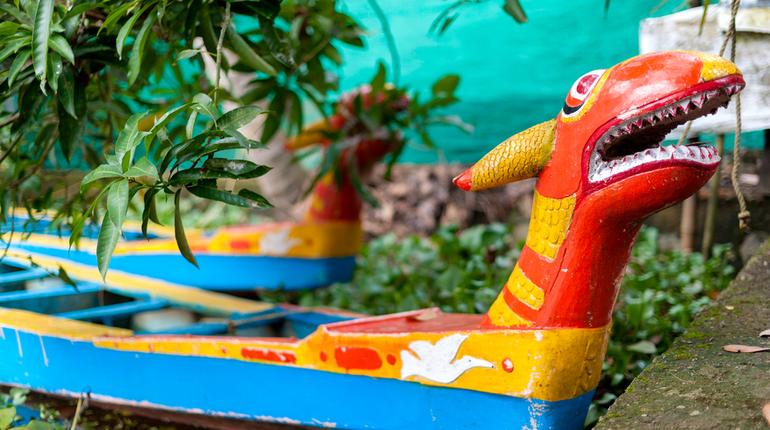 Extremely unique to the festival, the cobra shaped raised ends of the boats are an exquisite sight to see here. Other than this, the festival also has veppu( smaller sized snake boats), iruttu kuthi and churulan boat categories. 
A total of 19 boats participate in the race under various categories, each hosted by a different club. Other than the race, the event also includes exotic water floats, boats ornamented with colourful parasols, and performances by several artists.