2020 = Darkest Year of Bollywood Industry

We hadn't gathered ourselves completely from the demise of Irrfan Khan and the sad news of Rishi Kapoor's death has shocked us yet again. These two legendary actors have made our lives happy through their amazing performances and though they are not here with us now, they'll live in our hearts forever through their films.

Here're the most loved characters played by these iconic actors:

Irrfan Khan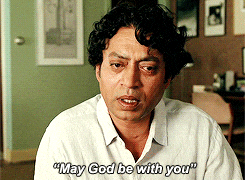 1. Maqbool in Vishal Bhardwaj's Maqbool

The Indian adaptation of Shakespeare's Macbeth, Maqbool's plot revolves around the badlands of Mumbai underworld. Irrfan played the titular character who falls in love with the wife of don and conspires with her to kill him. His portrayal of betrayal, guilt and menace is something that nobody can replicate.

2. Paan Singh Tomar in Tigmanshu Dhulia's Paan Singh Tomar

It happens rarely when an actor becomes the character and you are unable to distinguish the difference between them. I could clearly feel Paan Singh's innocence, disappointment, anger, rebellion and every iota of his existence through Irrfan.That's how beautifully he portrayed Paan Singh. That's how wonderful he was as an artist! 

3. Rana in Piku

Remember that heartfelt conversation between Piku and Rana while gorging on egg roll in old Kolkata? That warmth and rootedness could be infused into characters only by Irrfan. Rana's witty one-liners are still remembered by one and all unanimously.

4. Saajan Fernandes in The Lunchbox

Irrfan played a middle-aged widower who, one fine day, accidentally receives a different lunchbox than usual and falls in love with the deliciousness of it. Then begins the never-ending love saga of letters with the lady cook. This subtly-told story touches one's heart throughout and makes you smile with its simplicity.
Rishi Kapoor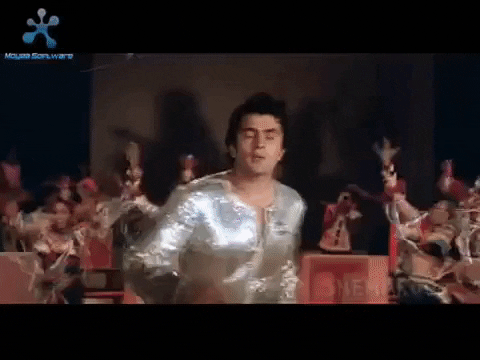 1. Santosh Duggal in Do Dooni Chaar

One of my most favourite characters played by Rishi Kapoor is this middle-aged school teacher 'Santosh Duggal' who strives hard to make ends meet for his family. His comic timing, dialogue delivery and warmth made not only audiences but also critics to go gaga about his acting chops.

2. Rauf Lala in Agneepath

Disgust is the feeling that creeps in whenever I think about Rauf Lala in Agneepath. His grim portrayal of this dark character left an indelible impact even in the presence of Hrithik Roshan and Sanjay Dutt, that's the power he held!

3. Daadu in Kapoor & Sons

In this fun riot, a nearly unrecognizable Rishi Kapoor played a 90+ years old grandpa, who faked his death all the time and liked to surf the internet on his so-called 'ipapad'.

4. Murad Ali in Mulk

In this courtroom drama, Rishi Kapoor played a Muslim man who is accused of being a terrorist because of his nephew's extremist beliefs. Each facet of Murad's personality came through beautifully showcasing Rishi Kapoor's grip over his craft.

Artists don't die, they remain in our hearts forever through their masterpieces.

Thank You Irrfan & Rishi Ji for making our lives happier!