Known to be the world's largest peaceful congregation, 'Kumbh 2019' is currently being held in Prayagraj from 14th January to 5th March. Situated in North India, Prayagraj is an important spiritual, religious, educational and administrative centre.
How to reach?
Prayagraj is well connected to all the major cities of India via Air, Rail, and Road.
Air: Prayagraj airport is located in Bamrauli at a distance of 12 km from city. It connects to Delhi, Lucknow, Patna, Indore and Nagpur.
Book Flights
Rail: Direct and indirect trains are available from different parts of India to reach Allahabad.  Railway stations in and around Prayagraj include: Chheoki (COI), Allahabad Junction (ALD), Phaphamau Junction (PFM), Subedarganj (SFG), Naini (NYN), Prayag (PRG), Allahabad City (ALY), Bamhrauli (BMU). On reaching Allahabad railway station, tourists can board a state transport bus or hire an auto-rickshaw or a private vehicle to reach Triveni Sangam.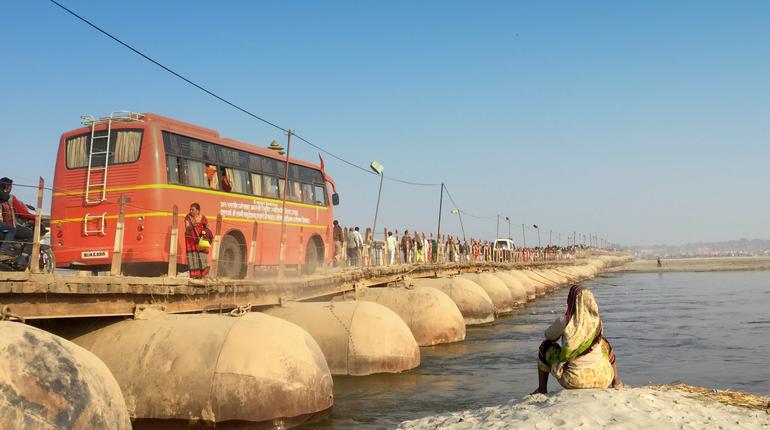 Road: Prayagraj has a bus depot which is well-linked to major cities in North India.
Accommodation options:
There are quite some options available for accommodation purposes in and around the Kumbh grounds. Some of them include:
1) Dormitory Cottages: Available on a 10 people sharing basis, this option is the cheapest of all and comes with a shared bathroom/toilet.
2) Deluxe Cottages: Comparatively costlier than the dormitory ones, these cottages come with Wi-Fi, heater, running water etc.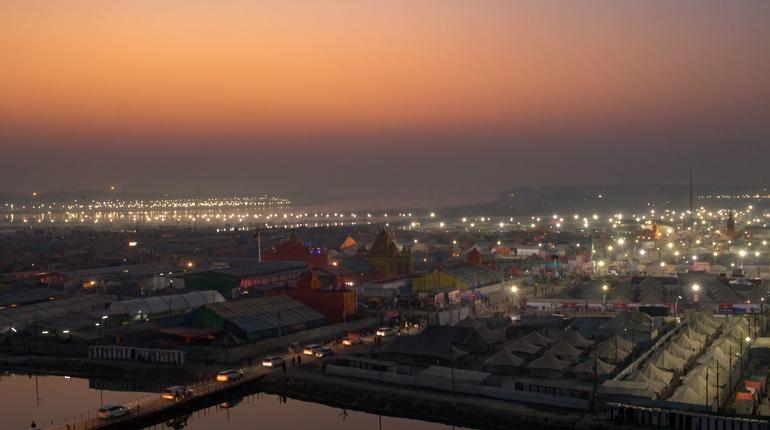 3) Super Deluxe Cottages: These cottages are the best available options in the luxury range. They come with Wi-Fi, daily housekeeping services, an attached toilet/bathroom and hot/cold water supply.
Hotels are also available not very far away from the bathing places but we recommend you make reservations in advance. Other than this, people visiting Kumbh also prefer setting up temporary shelters like tents on the Kumbh grounds.