Sat Shri Akal! 

This year, Gurpurab, also called as Guru Parv marks the 550th Prakash Parv (birth anniversary) of the first Sikh master, Guru Nanak Dev Ji.

How the festival is celebrated?

The celebrations begin with early morning processions 15 days before the grand event. Two days before the birth anniversary, Akhand Path (a 48 non-stop reading of Guru Granth Sahib) is held in the Gurudwaras. And a day prior to the birth anniversary, a procession, known as Nagarkirtan, is organised.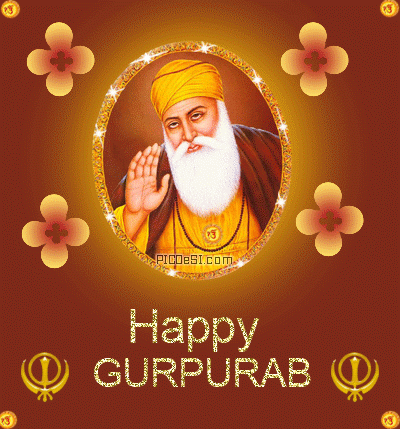 Did you know? Guru Nanak Dev Ji, one of the most travelled men of his times spent almost 20 years in travelling.
On the occasion of Guru Nanak Jayanti, here are the 5 most famous Gurudwaras in India you should visit at least once in your lifetime:

1. The Golden Temple, Amritsar, Punjab
Also known as Harmandir Sahib or Darbār Sahib, The Golden Temple is the most renowned Gurudwara in the world.

2. Gurudwara Shri Hemkund Sahib, Chamoli district, Uttarakhand
Image credits: Satbir 4
Located at an altitude of 4329 m from the sea level and surrounded by seven snow-capped peaks, Shri Hemkund Sahib is one of the most scenic Gurudwaras in India.
Planning a trip?

Search Flight

3. Gurudwara Manikaran Sahib Ji, Manikaran, Himachal Pradesh
Famous for its picturesque charm, this Gurudwara is regarded as the '1st meditation place of Guru Nanak Dev Ji.'

4. Sri Bangla Sahib Gurudwara, Delhi
One of the most beautiful Gurudwaras in India, Sri Bangla Sahib Gurudwara was initially a bungalow owned by Mirza Raja Jai Singh, the ruler of Amber kingdom.

5. Takhat Shri Harimandir Ji Patna Sahib, Patna, Bihar
Image by Shivamsetu

Located on the banks of Ganga River, this Gurudwara was constructed in the memory of the tenth Guru of Sikhs, Guru Gobind Singh.

Till we meet again, happy travels and Rab Raakha! 🙂