Introduced in 2015 for the first time, International yoga day, which is also known as 'World Yoga Day', is celebrated on the 21st of June each year.
With an aim to achieve physical, spiritual and mental peace through diet, breathing and physical posture, Yoga is an age old practice that has gained much prominence in recent times.
Yoga day 2019 venue: Prabhat Tara ground in Ranchi, Jharkhand
Want to experience the best of Yoga? Here's a list of some of the top places in India that you could visit for a peaceful, relaxing retreat!
Kerala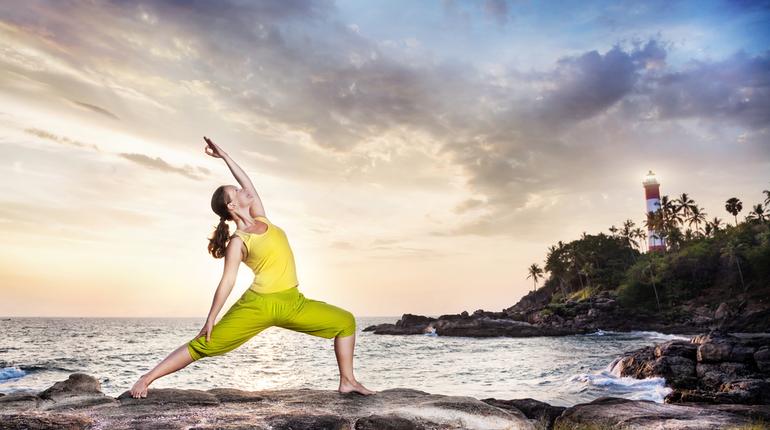 Imagine yourself doing yoga midst the shadow of staggering palm trees while slow, mild breeze brushes through your face. Kerala is one of the most famous retreat destinations in the country and could double as an excellent place for a yoga vacation.
Uttarakhand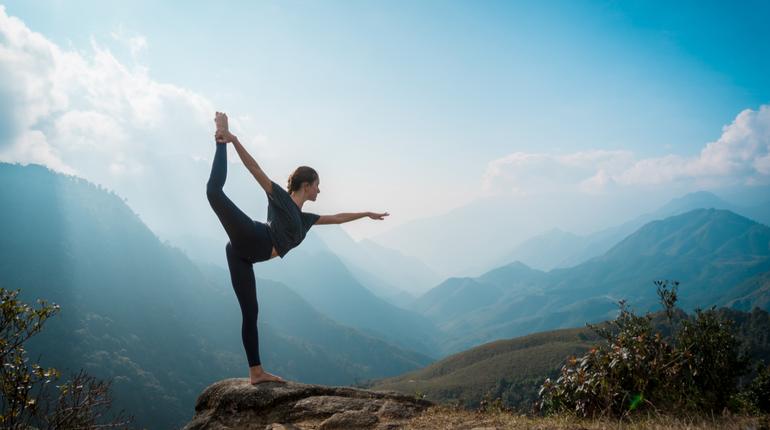 Uttarakhand is full of beautiful mountainous spots and is also home to the yoga capital-Rishikesh. If you want to learn about the art in detail, you could also attend classes at an ashram of your choice here. The accommodation facilities are also neat and clean.
Goa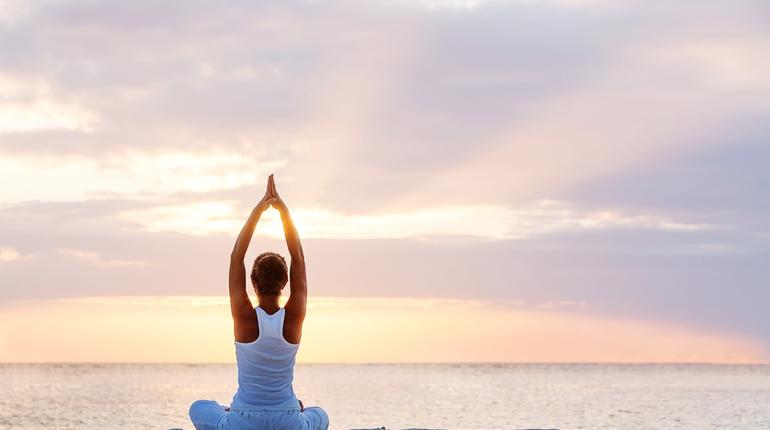 Although most people go to Goa to have a blast, the state is also an emerging yoga destination. The balmy and serene beaches make the destination perfect for a soothing, pacifying break. Take a week off and let your mind, body and soul experience the vacation of your dreams at one of the wellness resorts.
Pondicherry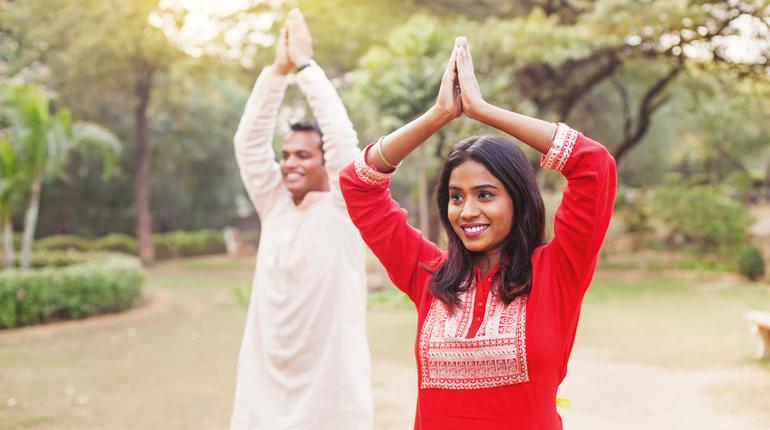 This famous union territory in the southern part of India is enchanting in every way possible. The French colonial architecture, the coloured buildings and the calm beaches make this place a solid vacation destination. Now while you're here, go to the internationally acclaimed yoga centre at the Sri Aurobindo Ashram and learn about spiritual teachings.
The fifth edition of yoga day was held in Ranchi this year, highlighting the theme of "Climate Action". It focuses on the ways yoga can help bring people together and solve the issue of climate change. It is believed that the sense of respect that yoga instills in a person can be channelised to help people act in a certain way at home and in their working environments, further helping in building a better future for humankind.
Missed this year's yoga day? No worries! When the mind is determined and the soul persistent, why would you need yoga day as an excuse? This national yoga day, lets pledge to make our mind and body happy and healthy!
Happy yoga day!