Sagittarians live to travel. Among all zodiac signs, they are ranked number 1 for their wanderlust. Their personality traits often motivate them to wander around the world. So, taking some cues from the stars, we have curated a list of 10 destinations according to their characteristics. Cool, isn't it?

So, prep up! It is time to update your travel bucket list #ASAP.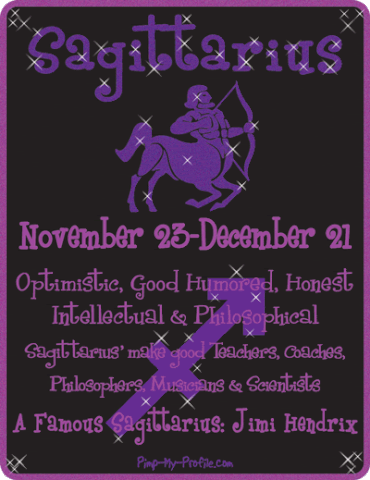 Characteristic No.1: Curious 😯

Save: Tired of the known tourist places? Visit Roopkund – Skeleton Lake, Uttarakhand. 
Splurge: Beat the crowd, and rush to Devil's Bridge, Germany.
Characteristic No.2: Spirited 😛

Save: Visit Andaman & Nicobar Islands– For its natural beauty and array of water sports.
Splurge: Explore the thundering Niagara Falls in Canada.
Characteristic No.3: Daring 😎

Save: Go to Kolli Hills, Tamil Nadu – experience 70 hairpin bends and a ghost.

Splurge: Take a trip to Oymyakon, Russia, the coldest town on Earth.
Characteristic No.4: Cheerful 😉

Save: Rajasthan is a must-visit place for the colourful soul.

Splurge: Escape to one of the happiest countries in the world, Norway.
Characteristic No.5: Independent 😆

Save: Tawang Monastery, Arunachal Pradesh is the perfect place for all young backpackers.
Splurge: Wander around Rome, as a solo traveler.
So, where do you plan to head? Tell us about your favourite destination and till we meet again, happy travels! 😈