Jaisalmer Desert festival is held every year during the last three days of the month of Magh. Presenting the cultures, traditions and customs of Rajasthan on a silver platter for everyone to witness, this festival brings out the true colors of the otherwise unspoiled, pristine sands of the deserts of Jaisalmer.
Book Flights
When: 17-19 February 2019
Where: Thar Desert( 42 kms from Jaisalmer)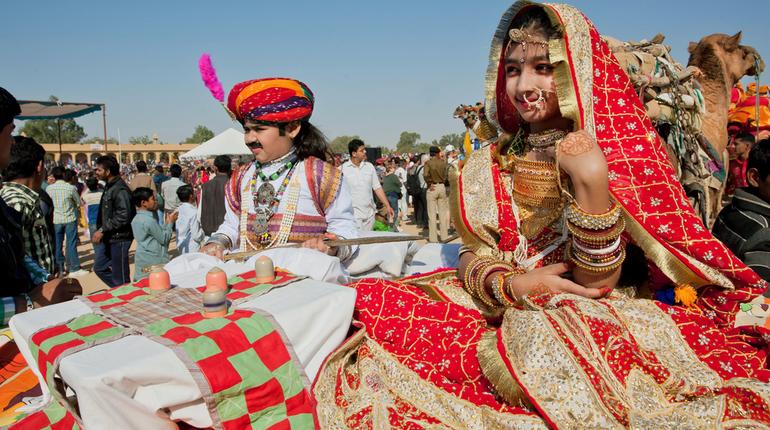 Not many people know that this festival has a much ignored religious significance behind it. These celebrations form part of a prophecy that came true when Rawal Jaiswal, a descendant of the Yadav clan, followed Lord Krishna's words and established his kingdom in Jaisalmer.
What to expect: The festival begins with a procession from the Jaisalmer Fort to the Shahid Poonam Singh Stadium. The locals, dressed in traditional and bright costumes, involve in singing and dancing while depicting the tragedies and accomplishments of the desert.
Exquisitely embroidered skirts, hand-woven shawls, rugs, carvings on wood and stone, camel decorations, embroidered leather bags, ethnic silver jewellery and terracotta are brought in from all over the desert and presented for sale.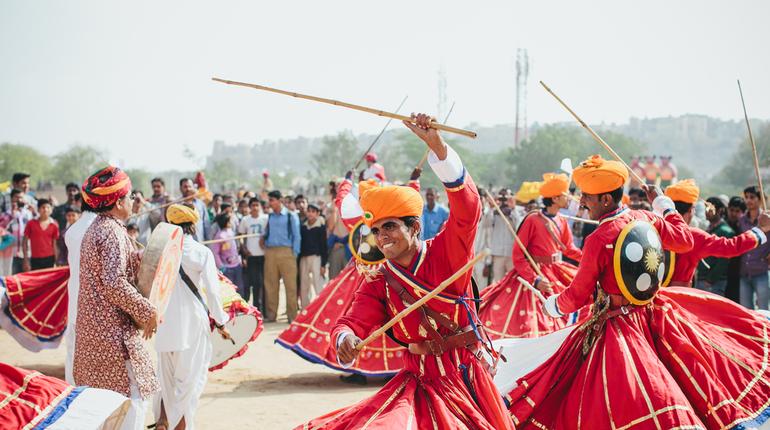 The highlights of the festival include : The Gair, the fire dance, gymnastic acts, folk music recitals, ballads, and of course, the heavily decorated camels.