Choose ixigo and travel hassle-free!
Namaste! After winning the hearts of 100 million Indian travellers with the best flight and trains booking experience, we are happy to bring online bus booking to our platform.

Waiting in queues for hours to get your bus ticket is a thing of the past. Now, you can simply download the ixigo app for a seamless online bus booking experience.

Still not convinced? Let us give you 7 mind-blowing reasons to pick ixigo for your next bus booking. Read on!

1. Book a bus and earn ixigo money!
No gimmicks! Book your 1st bus via ixigo and earn flat Rs.150 ixigo money by using code: BUS150


Know more…


2. Offers you cannot resist!
Oh yes! Booking with ixigo has its own benefits. Get additional cashback upto Rs.250* on wallet payments.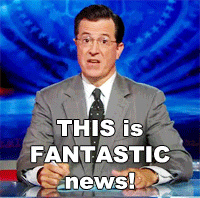 Try now: Book a Bus
3. All bus operators, one platform
To book your bus ticket, you can choose from multiple bus operators such as UPSRTC, HRTC, KERALA-RTC and more – all at the same place.

4. Your payments are completely secure with us!
To keep your financial data secure, we do not store any card information on our servers.
5. Contact us anytime, anywhere!
ixigo specialises in providing 24×7 support to all users. So, for any bus related query, hit us up, anytime!

6. Choose your preferred seat
While booking with ixigo, you get the option to choose your preferred seats. Other than this, female passengers can opt for seats reserved only for women.

7. You choose your boarding and drop off points
While booking with us, you get a chance to choose the time of the journey, boarding and drop off points. Isn't that amazing? Also, we tell you the exact number of seats still available for your selected route.
So, next time you want to book a bus online, think of us! 😀 Till we meet again, happy travels!
Top Searched Bus Routes
Tirupati To Bangalore Bus | Varanasi To Gorakhpur Bus | Lucknow To Varanasi Bus | Lucknow To Delhi Bus | Dehradun To Delhi Bus | Pune To Nagpur Bus | Hyderabad To Vijayawada Bus | Delhi To Agra Bus | Vijayawada To Hyderabad Bus | Delhi To Amritsar Bus | Delhi To Ludhiana Bus | Bangalore To Mumbai Bus | Mumbai To Bangalore Bus | Pune To Bangalore Bus | Chennai To Madurai Bus | Delhi To Rishikesh Bus | Hyderabad To Goa Bus | Delhi To Jammu Bus | Bangalore To Ooty Bus | Chandigarh To Manali Bus