Statue of Unity, world's tallest statue opened its doors to the public on the 31st of October, 2018. Standing tall at 182 meters, it is almost twice as tall as the statue of liberty.
It is situated on an island platform, facing the Narmada dam. This Statue of Unity in Gujarat encloses a viewers' gallery at a height of 135 meters which can be reached through a lift, running at a speed of 4 metres per second.
It also has a museum and an exhibition hall inside the statue, depicting the life and times of India's 'Iron Man', Sardar Vallabhbhai Patel.
Other major attractions on the premises:
The ticket holder will also be able to have access to 'valley of flowers', a 17 km long stretch of flowers cultivated along the banks of the Narmada river.
A 'Wall of Unity' has also been constructed using soil collected from one and a half lakh villages across the country.
For selfie lovers, the complex also has a separate selfie point from where you get a good view of the statue and its surroundings.
Two Tent Cities with a total of 250 tents along two lakes near the dam, equipped with modern facilities are also being readied.
The tourism department has also constructed a guest house named 'Sreshtha Bharat Bhavan', where tourists can stay.
For all essential information regarding the Statue of Unity, visit Trip planner's page.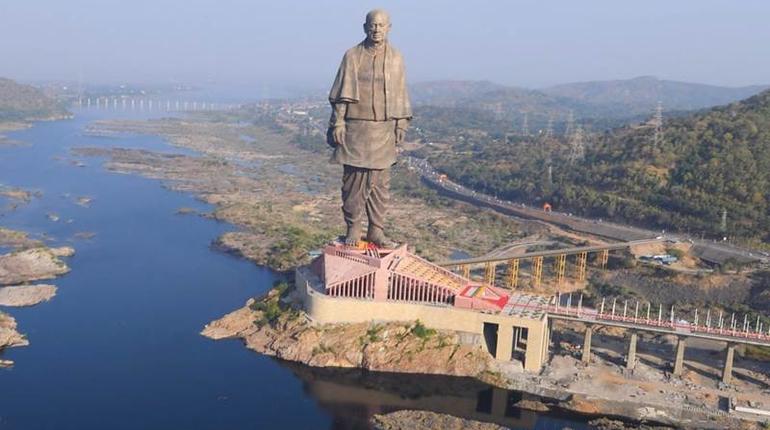 Statue of Unity ticket prices :
Adults & children (aged 3 years and above): INR 350
For toddlers under 3, entry is free.
Entry timings: 8AM-6PM
The complex is open to visitors on all days.
To know more about how to reach Statue of Unity, click here..
Picture credits: Financial Express