Home

››

Trains

››

Where is my train
Where is My Train?
A train journey holds a special place in all our lives, giving some extraordinary memories which lasts a lifetime. But there are several instances when we have doubts or queries which are unavoidable.
So, if you have doubts like, Where is my train? Then you will be glad to know that now with just a few clicks, you will be able to spot your train. This feature helps you to find your train with all the relevant information you'd need to know.
It is very useful for train travellers as it tells you exactly where your train is. So, if anyone asks you the question Where is your train you will be able to have an answer and provide the exact location. You no longer have to wait for your train as you will already be aware about when the train will reach your boarding station.
Now with ixigo, it is really easy for a person to find the answer to where is my train now. What you need to do is to go to the app, tap on the 'Running status' and enter your train name or train number. Once you enter the train name or number, you will get the running status details of your train.
How to spot your train?
Here are the detailed steps on how to spot your train? Well, with just a few clicks you will be able to find the answer to where is my train track your train online. Follow the steps stated below: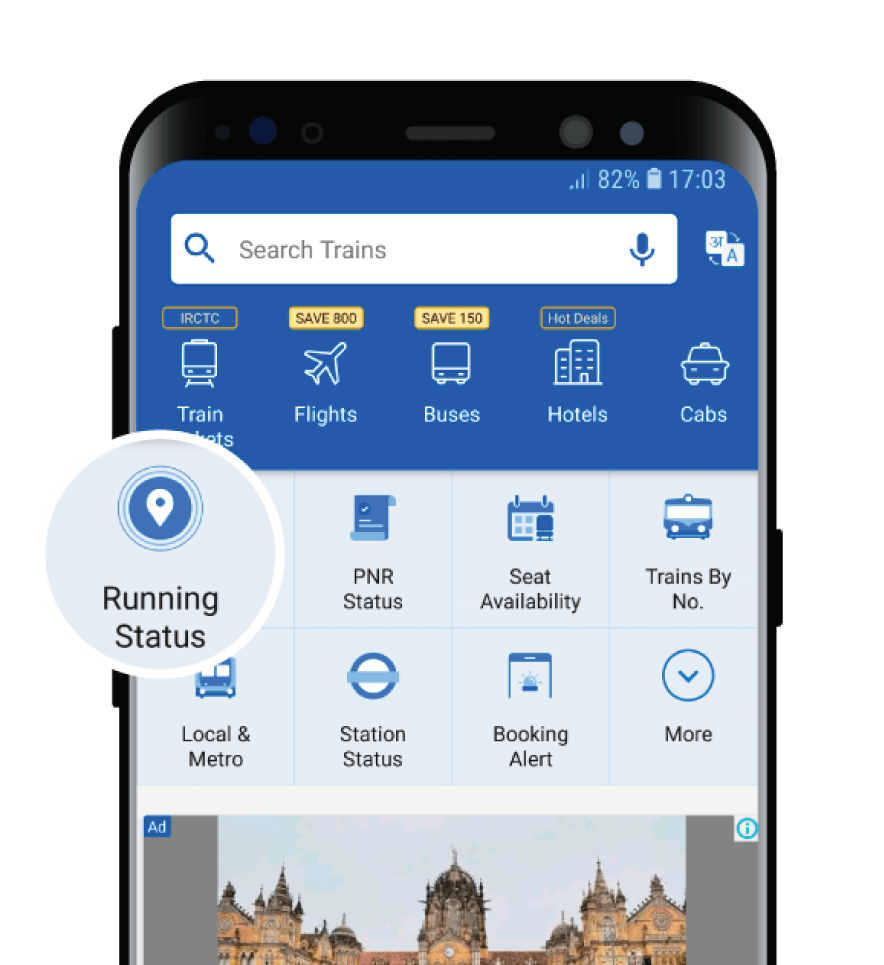 Step 1
Click on the running status tab.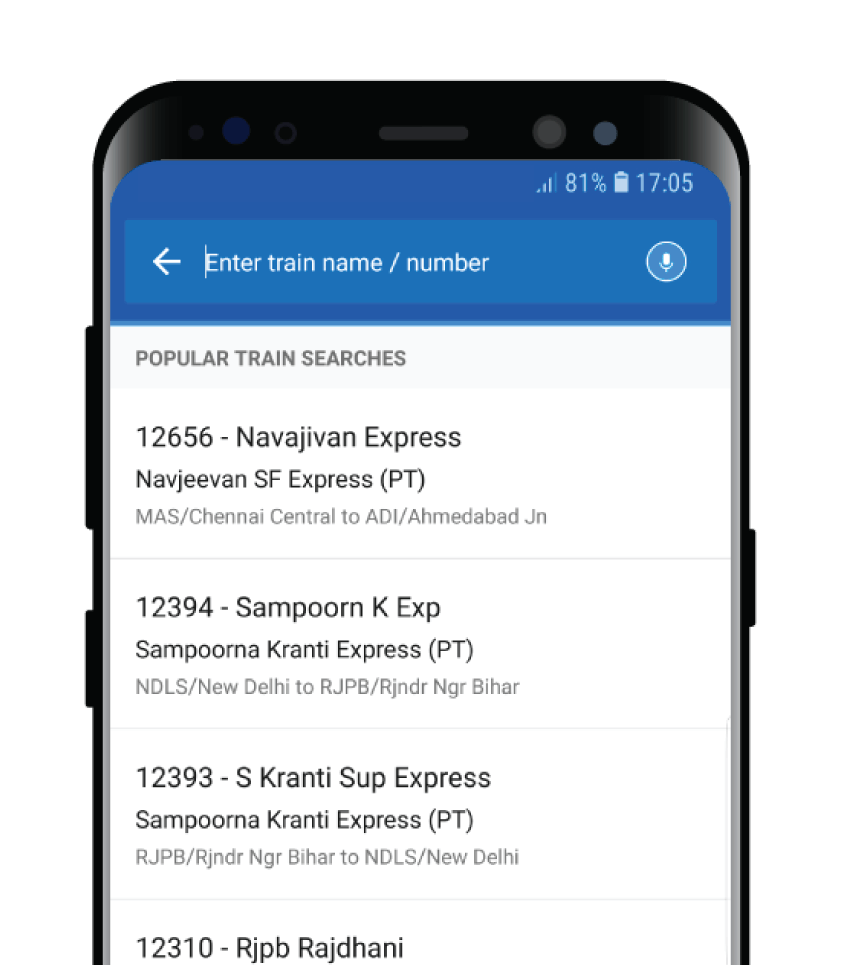 Step 2
Enter your five digit train number or the train name.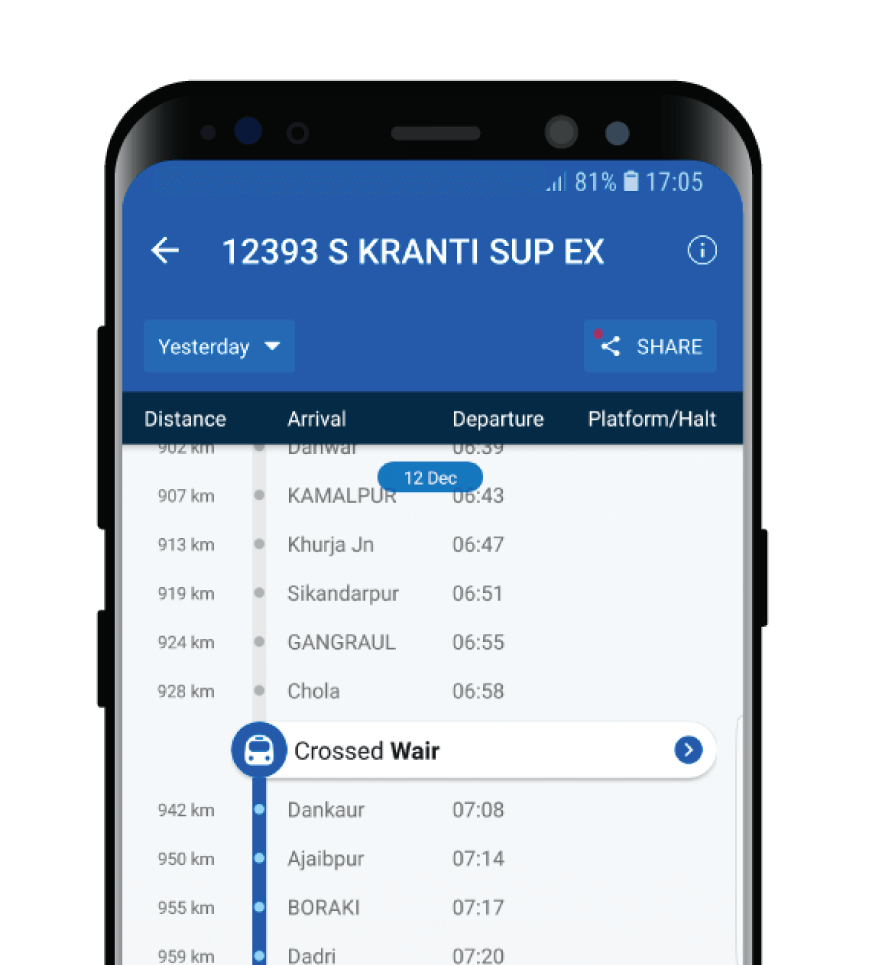 Step 3
As soon as you enter the train number or name in the box, you will get an update about the current station of the train
Note: Along with your train's current location, the arrival timings at other stations in the journey history will also show up.
Here is an example of a train: 12393- S Kranti Sup Ex
If you look at the given screenshot, you can easily find where is your train with all other desired information like distance, arrival, departure and platform/halt, etc. You just need to scroll through to gather all the necessary data.
Note: To find your recent or earlier searches, just scroll through the 'recent train searches.' Follow the above steps to spot your train anytime anywhere. Also, several popular train searches are already available on the page.
We hope this detailed description has cleared all your doubts about, how to know "Where is my train' is. .So, what are you waiting for? Plan a trip to your favourite destination and book a train ticket right away! Because travelling by train truly gives us memories that are unforgettable.