You've already uploaded some photos. Do you want to delete these photos?
Proceed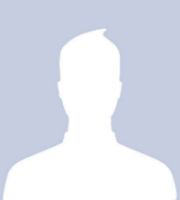 Which are the places to visit around Hyderabad?
Anupriya Bedi
DEC 10 2012
2

people

found this answer useful

Useful ?

Yes
Here is a list of top 10 places to visit around Hyderabad. Whether you want a retreat, a culturally vibrant experience or a fascinating historic expedition, these cities will take you into their fold with open arms. Owing to it's strategic location, there are plenty of places around this city that you can visit. So broaden your itineraries and take an interesting trip:

Photo by Apadegal

Secunderabad (20 km)

Plan a visit to Secunderabad if you are a history buff as it is a city which has a rich history. Formerly known as the Twin City of Hyderabad and only 20 km away from it, only recently was this ex-princely state merged into the territory of the latter. Due to the harmonious existence of various communities, Secunderabad has been a historically cosmopolitan city.



Husain Sagar Lake (by Omer123hussain)

Named after Nizam Sikandar Jah, the city has loads of attractions like Hussain Sagar Lake, Secunderabad Clock Tower and the remains of the Trimulgherry Entrenchment will enchant you with a sense of an era gone by, yet one that is preserved in such modern times.



Clock Tower (by Bhaskaranaidu)


2. Vijaywada

Surrounded by two beautiful rivers, the majestic Bay of Bengal and the towering Indrakeeladri Mountain, Vijaywada or Bezawada is a scenic location criss-crossed by numerous meandering canals, around 265 km from Hyderabad.



Durga Temple (by Balajirakonda)

It is also said that the place owes its name to the fact that Goddess Durga chose to rest here after slaying a demon. Naturally then, a major tourist attraction is the Kanaka Durga Temple. The Undavalli Caves, dating back to the 7th Century AD, come under not to miss local attractions here.



Krishna River (by Malepheasant)

3. Srisailam

Located at about 200 km from Hyderabad, Srisailam is a place where faith and beauty combine to present a beautiful picture. The picturesque keeping with the lilt in the name Srisailam, a temple town that gladdens the eye and soul. As every pilgrim would agree, there can be nothing more soothing than seeking, and finding, god amidst such serenity.

A full day with an overnight stay should suffice to properly see Srisailam. Set aside at least half a day for local sightseeing around the pilgrim town. The mystique of Srisailam is best experienced early in the morning.


4. Hampi

This is a trip one must take to get away from the chaos of city life, its hustle and bustle. Home to a number of temples, Hampi is a must visit if you want to soak up some religious experience and treat yourself to architectural brilliance as well.



Vittala Temple (by Arian Zwegers)

The Sacred Centre of Hampi is along the riverside and comprises temple complexes such as the ancient Virupaksha Temple, one of the famous places to visit, as well as those dedicated to Pattibhirama, Raghunatha, Balakrishna and Vittala. The distinctiveness of the Vijayanagara style of building lay in the construction of mandapas and huge gopurams called rayagopurams.



A temple at Hampi (by VinothChandar)

5. Badami

Founded by themighty Chalukya King Pulakesin I in the 6th century CE, the ancient town of Badami still holds charm for its guests. The stupendous caves, rock-cut temples, forts and sculptures of this glorious former Chalukya capital, occupy the ravine of the city.



Bhutnath Temple (by dalbera)

Some of the notable attractions here include The Cave Temples, The Bhuthanatha Temple, Tipu's Fort, Open-air museum and Banashankari Temple. With so much on its platter, Badami is rightly there in the list of top 10 places around Hyderabad.

6. Nagarjunakonda

The remarkable Buddhist site of Nagarjunakonda is replete with ancient monasteries, temples and Buddhist stupas. And why this site lies on an island in a reservoir of the Krishna River is a story in itself.



Buddhist Stupa (by Sabyk2001)

The Nagarjunakonda Island has some original remains, some relocated monu- ments from the flooded valley, an amphitheater, and a museum that holds sculptures and inscriptions ranging from 200 millennia to 200 years in age. To reach the island, head for the launch station on the right bank of the lake and catch the motorboat service (thrice a day).

7. Bidar

This sleepy town is home to the famous Bidar Fort which is an obvious place to start a historical journey; it looks strong, though desolate. There are a lot of attractions which will take you to the Mughal era but But the piece de resistance is the magnificent Solah Khamba Mosque (1423) nearby. With the ruins of the Tarkash Mahal on one side, this mosque set amidst gardens is beautiful. It was restored by Aurangzeb.



Bidar Fort (by abhinaba)

8. Warangal

Steeped in the historic legacy of Oruguallu or Ekasilanagaram and dotted with astounding structures erected by the Kakatiyas, Warangal is a history buff's paradise. Fine temples reflecting brilliant architecture spruce up the appeal of the place manifold. Warangal is famed for a massive hillock said to have been carved out of a single block of stone.



Ruins of Warangal Fort (by randhir)

Over 200 years of Kakatiya rule resulted in the construction of grand buildings of tremendous historical value. The most well known places to visit here include Warangal Fort and the Swayambhu Temple. Warangal's natural beauty is no less impressive and the Parkhal Lake and wildlife sanctuaries are a living evidence of this fact.



Ruins of Warangal Fort (by ShashiBellamkonda)

9. Nanded

This bustling town on the banks of river Godavari houses the magnificent Sachkhand Gurudwara. The city is moving towards being more urban gradually, giving a modern twist to its varied royal history. Guru Tegbahadur Singh, the 10th and last Sikh Guru, came to Nanded city in his final days. It is here that he declared the the Guru Granth Sahib would be perpetual guru for the Sikhs, and he himself their last. The Hazur Sahib Gurudwara (also known as Sachkhand Gurudwara) is a result of Nanded's encounter with Guru Teg Bahadur Singh.

10. Gulbarga

Gulbarga is a city where one has to embark on a 'great mosque hunt'. Many of the important mosques now lie abandoned and unprotected — even the locals are unaware of their location or importance.



Gulbarga (by The Philosophy of Photography)

The major attraction here is Gulbarga Fort, Though a protected monument, the fort looks dilapidated. Within it lie the citadel called Bala Hissar, the Jami Mas- jid, the Shah Bazaar Mosque, a dargah, and an ancient temple currently being restored. The massive Bala Hissar, hewn from black stone, is at the fort's centre. It has semi-circular turrets on the sides and corners. Atop cannon nearly 25 ft long.

With a world out there to explore, you sure want to plan your itinerary to fit it all in. Its time to extend your vacation and head to these top 10 places to visit around Hyderabad for a memorable and enriching experience.
Subhashini Sharma
Jul 11 2014
1

person

found this answer useful

Useful ?

Yes
You have plenty of options available to visit around Hyderabad such as
Bidar
,
Warangal
,
Nagarjunasagar
,
Nizamabad
,
Karimnagar
,
Nalgonda
,
Mahbubnagar
,
Vijayawada
,
Srisailam
,
Guntur
,
Mantralayam
,
Gulbarga
,
Kurnool
,
Tuljapur
,
Hampi
,
Eluru
,
Badami
and many more.
You can find more details @
http://www.tourmyindia.com/blog/best-30-weekend-getaways-from-hyderabad/
This post has the list of
Best 30 Weekend Getaways from Hyderabad
.
Vineet Sharma
Dec 16 2013
0

people

found this answer useful

Useful ?

Yes
Ravinder Makka
Aug 25 2014
0

people

found this answer useful

Useful ?

Yes
What iscost of the ticket to light and soundmusic at golconda fort



MORE QUESTIONS ABOUT
Hyderabad
most popular
|
most recent
|
most relevant
|
unanswered questions
Help us rate places you know

Food & Places To Visit